Live Chat Transcript of SIBM Bengaluru Students On Preparation for PI & WAT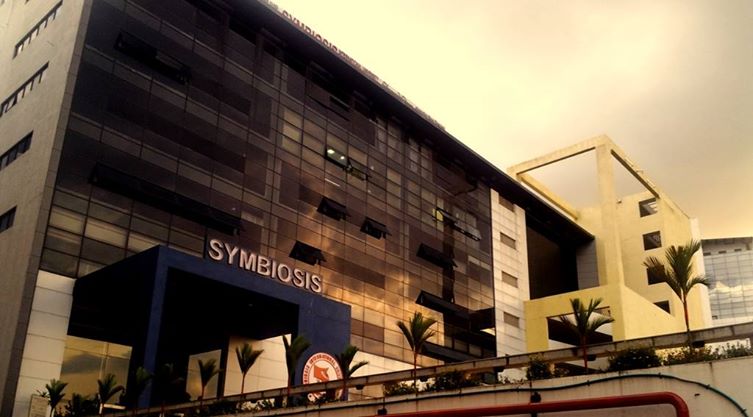 SIBM Bengaluru SNAP cutoff has already been disclosed. Some of you will have done really well to get the call. We thought it would be a great opportunity to meet the soon-to-be senior batch at SIBM Bengaluru to ask them about tips to prepare for WAT/PI and quiz them about Life at SIBM Bengaluru.
Here are excerpts from the chat:
Anjali Gautam
Hello seniors, I want to know about the pattern of gdpiwat and is there same process like scmhrd like 2 GE and 2 WAT.
SIBM Bengaluru
Hi, Anjali. The process includes 1 WAT, 1 GE and Personal interview. Details of the weightage given can be found onhttp://www.sibmbengaluru.edu.in/mba/selection-procedure
Anjali Gautam
And in Wat, there will be picture and some topic??
SIBM Bengaluru
Hi Anjali! It changes every year as it is centrally governed by SIU. For practice you can refer various online MBA portals.
Anjali Gautam
Okay thank you. And more thing the duration of both GE and Wat
SIBM Bengaluru
Hi Anjali, the entire process which includes GE, WAT, PI and document verification will take around 4 hours. Specific details cannot be disclosed as this process is centrally governed.
Anjali Gautam
Seniors, why category wise cutoff is so low?
SIBM Bengaluru
@Anjali: General cut-off has been constantly high. Category cut-off is so as to incorporate more number of probable candidates.
Anjali Gautam
1 year gap period will make any issue in Pi..for me its a preparation period for exams.
SIBM Bengaluru
@Anjali, the interviewers may or may not ask you for a justification, however, you should be ready with it. It is not a matter of concern, there are quite a few students with similar profiles in the current batch.
Gurpinder Dhami
Hii, What exactly will we be given in a GE?
SIBM Bengaluru
It will be similar to a group discussion where you might be shown a video or given a case study to discuss. For more details about weightage please check:http://www.sibmbengaluru.edu.in/mba/selection-procedure
Gurpinder Dhami 
Out of 100, can you disclose the marks of the student who was the last student to convert SIBM-B call? Last year's stats
SIBM Bengaluru 
We are sorry to let you know that we cannot disclose those details according to the rules mentioned by SIU
Edgar Stephens
What qualities do they check in a candidate in a GE?
SIBM Bengaluru
Hi Edgar. It includes communication skills, thought clarity, group dynamics and many more subject to the panelists.
Edgar Stephens
What parameters will a candidate be judged on in a personal interview?
SIBM Bengaluru
Hi Edgar. It will be majorly focused on you CV which would include your academic qualifications, work ex., extra curricular activities etc.
Edgar Stephens
Okay. So how should freshers tackle a PI? (since I am a fresher)
SIBM Bengaluru
For freshers, they should focus on their academic qualifications, extra curriculars and how they will be able to differentiate from others (since they are freshers). Not much difference is there though. And the batch has a good combination of both.
Edgar Stephens
Okay thanks. Do you'll have any student exchange programs?
SIBM Bengaluru 
@Edgar: We recently hosted students from Steinbeis University, Germany on our campus. We are working on building more such student exchange programs for upcoming years.
Edgar Stephens
Okay. One more thing, how does SIBM B stand up to SIBM P? In terms of faculty etc..
SIBM Bengaluru
@Edgar, all the details about the faculty are available onhttp://www.sibmbengaluru.edu.in/core-faculty. At SIBM B, we have highly experienced faculty. Along with the internal faculty we have industry experts and highly professional professors coming down to our campus for guest sessions. Being an 8 year old institute there is no point in comparison, however SIBM B has been doing extremely well.
Chaitanya Anne
Hello can you help me out in know which of the two is better… SIMS vs SIBM-B for defence category. And i would like to know whether the interview style n procedure is same in all symbiosis colleges?
SIBM Bengaluru
Hello Chaitanya! We do not indulge in comparisons. For any information related to SIBM Bengaluru please refer to our websitehttp://www.sibmbengaluru.edu.in. The process is similar but we cannot say that it will be same. Different colleges use and give different weightage to parameters.
Richa Gupta
Hi, I am a software engineer with 3+ years of industry work experience. Do you think there is a difference in the summer/ final placement offers for a fresher and for profile like mine?
SIBM Bengaluru
@Richa: There are quite a few students with similar profiles in SIBM Bengaluru. Placements have been extremely good this year. You can check the Interim Placement report athttp://sibmbengaluru.edu.in/sites/default/files/files/pdf/INTERIM%20PLACEMENT%20REPORT%202015-16.pdf. Freshers as well as students with prior Work Exp. have been offered equally good profiles.
Richa Gupta
Okay Thank You. Also, for the final selection what is the percentage contribution of SNAP score, & GE- PIWAT ?
SIBM Bengaluru
Hi Richa. Details can be found onhttp://www.sibmbengaluru.edu.in/mba/selection-procedure
Nipunn Vepakomma
Hi, I have heard of a current SIBM bangalore student struggling to get a summer internship. Please comment on this. He had to search on his own as the college did not help him to get internship
SIBM Bengaluru
Hello Nipunn! These are just rumours. Every year we have excellent placements. Just to give you some stats on this year's summer placements: Highest Stipend offered: Rs.1,25,000 and Average Stipend offered: Rs.45,000 for the entire summer internship period. For more details:http://sibmbengaluru.edu.in/sites/default/files/files/pdf/INTERIM%20PLACEMENT%20REPORT%202015-16.pdf
Nipunn Vepakomma
Thanks. But neither the summer placement reports nor the final placement reports show the lowest salary/stipend. What are the latest figures for salary as well as stipend?
SIBM Bengaluru
@Nipunn: This chat is just to help people having doubts regarding GE-PIWAT process. We have also mentioned placement figures above. For more queries regarding placements, please contact on the number mentioned on our website. This chat is especially for GE-PIWAT queries and questions regarding #LifeAtSIBMB. Feel free to ask any questions on these topics.
Nipunn Vepakomma
Okay. I was under the impression that placements come under the category of "Life @ SIBM". So regarding life @ SIBM, being a sportsperson, I am interested to know what sports are included in any inter-college/intra-college/intra-SIBM sports competitions conducted by SIBM-B/SIU
SIBM Bengaluru
Hi Nipunn, Life @ SIBM is much more diverse than just placements, for your interests in sports and extra curricular activities you can checkhttps://web.facebook.com/sibmbengaluru.
Pavan Kaggod
Hi , Do we have to fill forms before attending interviews
SIBM Bengaluru
Hi Pavan. In the first week of feb you will be given the list of documents and details regarding the same. Admissions committee of our college will be guiding you through the form filling and documents.
Aaryan Maharaj
what is the difference between gd and ge?
SIBM Bengaluru
Hi Aaryan, a GE (Group Exercise) can be a group case study, any group task, a video based discussion or a game. However, a GD(Group Discussion) will just revolve around one topic and all the panelists speaking on their views. A GE is a super set of a GD.
Aaryan Maharaj
dear sir, can you put some light on wat! duration, nature.
SIBM Bengaluru
@Aaryan: We cannot specifically tell the duration as it depends from year to year, but it is usually around 20 mins. And topics can be current issues or any other relevant topic.
Sonali Kapoor
Hi seniors. Just wanted to know what is the general call to convert ratio in SIBM bangalore
SIBM Bengaluru
Hi Sonali, at this point in time, we are not at liberty to disclose the exact figures. However in the recent past it has been around 1:10.
Challa Sandeep
Sir, Can I expect a similar kind of chat session for SIBM-H as I was shortlisted only for that and many more nuances need to be known regarding the college placements etc….asking out of anxiety..Please revert
SIBM Bengaluru
Hi Challa, we are sorry we will not be able to solve any of your queries related to SIBM H on this portal. You can contact them on the email ID provided on their website, they will definitely help you.
Shivanshu Shukla
Last year SIBM B provided us with one page bio data format but this time it is not provided
SIBM Bengaluru
@Shivanshu: Admissions committee will communicate regarding this around 1st/2nd February. You'll receive a mail from them. Please keep checking your inbox/spam mail regularly.
Prakhar Srivastava
Hello Seniors, I have two queries. Is it true that we need not focus much on our stand in a GE and rather think of a progressive GE. That is, to discuss on the points made by others even if they contradict ours?
SIBM Bengaluru
Hi Prakhar! It depends on the objective of GE. In a GD it depends on situation, sometimes it is necessary to take a stand and sometimes you need to focus on reaching a conclusion. Just prepare well and have a clear thought process
Prakhar Srivastava
Alright. the second query is whether work experience adds to our points in PI or not?
SIBM Bengaluru
@ Prakhar, a work experience will have an added advantage to your CV and give you an edge.
Prakhar Srivastava
Fine.Thank You
SIBM Bengaluru
@Prakhar Welcome!! Hope to see you in GE-PIWAT process