Live Chat Transcript of XLRI Jamshedpur Students On Interview Prep And Life At XLRI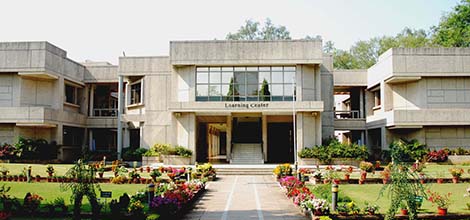 XLRI Jamshedpur calls are out. Many of you have queries on the Interview round, XLRI's Programmes – which one is the best for you and Life at XLRI. We bring to you your soon-to-be senior batch to answer all your doubts.
Here are some excerpts from the chat:
Rohan Gupta
Do XAT scores have weightage in final selection process?
External Linkages
Last year the weight assigned to the XAT score was 65%
Edgar Stephens
Hi team, can you give some inputs as to what a fresher prepare for the PI?
External Linkages
Hi Edgar, prepare on your behavioural properly. If you have mentioned any projects or hobbies, be ready to be questioned in depth. Also, be ready to justify why as a fresher you want to do mba.
Edgar Stephens
Could you please throw some light on extra curricular activities at XLRI? What about those who want to become entrepreneurs?
External Linkages
Visit http://www.xlri.ac.in/current-student/lifeat-xlri.aspx for an insight on the extra-curricular happenings in campus. We have E-Cell, a committee that looks specifically at developing the entrepreneurial aspiration of students
Praveen Kumar
Hi, What's the probability of someone cracking a HR call with 96.8 percentile? Are there any such cases? How many will be called for HR interviews?
External Linkages
Praveen, the lowest percentile in our batch to convert was 94-95 percentile, so you can definitely make it. Last year there were around 2000 calls.
Karan Bhat
Hello. During the PI, can we expect questions on the essay that we had written in the XAT?
External Linkages
Hi Karan. It's unlikely, but to be on safer side you can keep a brief idea on what you wrote.
Karan Bhat
Thanks for the prompt reply. What opportunities does XLRI Jamshedpur (BM) provide which differentiates it from other premier B-Schools?
External Linkages
Karan, the course is ranked among top-5 schools in the country. For more, please research on the alumni base, salary and placements.
Sai Teja
For an Engineering student, who stated as finances as his point of interest, will the questions be very technical in finance although if he is from engineering background?
External Linkages
Hi Sai, if you mention anything as your interest, you can be asked questions more on why you like it, how did you pursue your interest and basics of finance. However, they don't expect any in-depth knowledge from you. Be clear with basics though.  If you have done any project in finance, be 100% thorough with it.
Pratishtha Gupta
Hi. I'm an Engg. Fresher with 96.4 percentile. My engg. concepts are really weak. Will I be questioned on Engg. background? Every college believes it has something which other colleges don't. What is that USP of XLRI?
External Linkages
Hi Pratishtha, you can be asked on the very basics of your egg background. Advice would be to be thorough on the basics of your core subjects. Or in your interview, try to drive focus away from enng. to something else like your hobbies, projects etc.
As far as USP is concerned, we are consistently ranked among the top b-scools in India and with our motto of "For the greater good", emphasis is specially placed on ethics.
Pratishtha Gupta
Is there a certain area where the XLRI interviewers tend to focus on?
External Linkages
Nope. Its on you on what you drive the focus of your interviews on.
Jinal Doshi
Which specialization does BM course offers and when do we have to select it?
External Linkages
Hi Jinal, you select your specialisation in 2nd year among finance, marketing and operations. Don't think of it now.
Sudhanshu Agarwal
Hey, my overall is 98.2, my first preference was bm but missed verbal cutoff. now i have hr call only. in interview how shall i defend myself on the question like why hr when bm was first preference.
External Linkages
Sudhansu, you'll have to research and frame your answer accordingly. Be mindful of the fact that it pays to be honest always.
Sudhanshu Agarwal
Thanks … can u give brief idea of placements of freshers. last year median package oh hr and bm combined was 17 lac. what was median of hr alone and hr freshers.
External Linkages
Sudhanshu, there is no data for that. Equal opportunities are provided to all.
Sudhanshu Agarwal
sir what is total fees of 2 year hr program including hostel mess. i read it is 9 lac per year excluding hostel mess. is it true? if true then what will be total approx including hostel mess
External Linkages
Sudhansu, everything included should be under 20 lacs. You'll get the detailed information after conversion
Subhajit De
hello..i have a workex of around 4 years in oil and gas sector..got 99.6%ile in xat..acads are good..what areas should i focus on?.. will an experience of 4 years count against my chances in BM
External Linkages
Subhajit, we have a few people with around 4 years of work-ex. It won't go against you.
Subhajit De
Are the interviews scheduled after 3rd week of feb? and for HRM and BM there will be one GD only or separate GD s for both like separate PI s
External Linkages
Subhajit, interviews began from mid-February roughly. HR and BM have seperate GD and PI.
Harshad Rane
Hi, I have a 99.95%ile – but my undergrad marks are low, mostly because of my university and degree (production engineering). How big a drawback is that, considering I'll have almost 4 years of work-ex at matriculation
External Linkages
Harshad, the component for acads was 5% last year. This included Xth, XIIth and Graduation. So i don't think it will make much of a difference.
Harshad Rane
And as a follow up on your response to Sub hajit – how different is the internship hunt and placement process for experienced candidates vis a vis their fresher counterparts
External Linkages
Harshad, as we said, there is no difference from XLRI point of view. Internship hunt and placements are centralized and all students are at equal footing. Rest is on you to make best of the opportunities.
Madhujot Madan
My XAT percentile is 98.4, and I am inclined towards BM. Is it a good enough percentile?
 
External Linkages
Madhujot, we won't be commenting on individual chances. But be rest assured that many people at your percentile range converted last year.
External Linkages
Established in 1999, ExLink is the media, branding and PR cell of XLRI Jamshedpur. Responsible for managing print and social media branding for the institute, ExLink is the face of XLRI to the world and maintains relationships with all stakeholders such as prospective students, recruiters, alumni and internal committees on campus.