Living' The XIMB Life – Ruchi Agarwal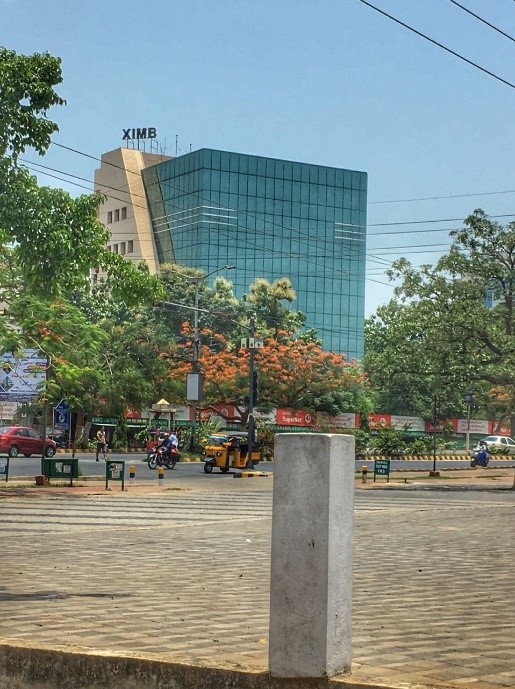 Every morning I woke up realising the number of days to kick start my b-school journey. Days traversed through many emotions and ended up with warm hugs from my family. And there went away another torn page of my calendar on the floor.
Coming to this college was a dream come true for me. The very first morning in Bhubaneswar was really humid & sunny. While moving towards the registration desk, the huge infrastructure and the lush green campus drew my attention in an extraordinary way. At first, it felt so admiring to be a part of the batch but soon my eyes rolled over and searched for myself amongst them. After all, that is why I was there-To discover myself.  My room keys were handed to me & I later realized it as an important identity. The orientation programme introduced us to the code of conduct, the guidelines, the professors, the committees and of course my peers. Things started getting spicier as my journey progressed.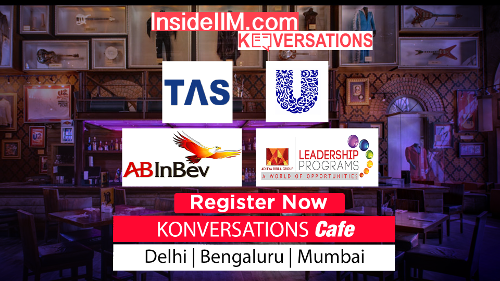 The letter X struggled in its journey in the alphabet story but here "X" is the real Hero. Here the letter X holds a huge significance as it represents networking and connecting people. Here the day begins as the sun rises and ends by the time the sun rises again, and yet "everything is under the sun". Every task that is scheduled and prioritized circles around like a halo. Eventually, everyone found their new comfort zone while stepping out of their old comfort zone.
We started experiencing heart beats at an unusually fast rate on a regular basis. Through the process of being scared at the beginning to worried, we felt these were the biggest surprises of our life, but at the end, we settled ourselves here. Everyone walking out of the auditorium laughed their lungs out. And now we crave more and more for things like these and won't settle for something so vanilla.
I found my companion, my official college mail, which bugs me all the time. It is another crying and dying breakup story if I do not keep a check on it every minute. It holds a special "Do not keep the data off" bond. Morning begins with a near heart attack question that -Is my class over or about to start?  Hardly did we realize that we were new to this place, then attending mails, sipping mugs of coffee over and over, managing those huge piles of suggestions and advices, "wide eyes" conversations with seniors, tittle-tattle with fellas, juggling our way to classrooms & sudden calls for a batch-meet.
Hidden between all of these are some of the great stories of the sleepy lectures, In the sense, few try hard to keep their eyes wide open, few simply nod repeatedly, and there I write blindly, adding new achievements to my cv. Soon we notice, a pop-out question altering the vibe and suddenly everyone is attentive.
Taking this from alumnus cum professor, punctuality is primary over here. As it was told that during his college days he was late and was walking behind the professor. Professor heard the sloshing of his sleepers and started pacing and so did the student. Soon the professor rushed to the room & locked the door, and the student missed by a gap of an inch. Despite being held from entering, his dedication made him seek the permission & attend the lecture from the window. Another take from the seniors was that we have to be ready for everything, anything and anywhere. As it was witnessed, students in their business formal apparel for the placecomm meet in near time were loading wooden logs for the Lohri festival.
The great elite pool of distinguished organizations come for campus recruitment to college. College along with it offers a plethora of quizzes, case studies, projects, assignments, tasks, festival celebrations, birthday celebrations on a regular basis. Seniors are lifesavers in this boat. Committees got our backs. You feel that you run out of fuel but there are many aspects which keep you running. You have this stage to present every bit of you. Aspiring to be a future manager, I am sure to sign off with an all-rounder personality trait jar. And as my diary says "Stay Humble & Hustle Hard".
Which ABG company would I like to work for and why?
I am an avid user of Aditya Birla Fashion products. So I would like to join the Aditya Birla Fashion and Retail Limited in the marketing sector. As this sector has a good consumer base and wide open opportunities, I would like to bring in new ideas to this sector. Understanding this big market will be a challenge for me. It will also help me with new insights in the long run.
– Ruchi Agrawal
BM 1st year, Xavier Institute of Management, Bhubaneswar