Living Your 20s – The Uncomfortable Confusion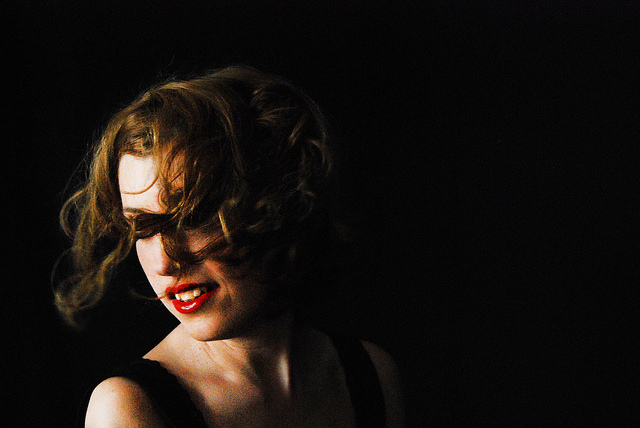 What is a person who has total clarity about their career and life choices at 21 called?
With the exception of the rare genius, I would call such a person an"under-exposed pre-mature certainty seeker."
Let me explain.
(Featured Image Source – Flickr CC – José Manuel Ríos Valiente)
At 21 I was very clear what I wanted. In a front-page interview to Education Times, I proclaimed that I wanted to do an MBA in HR from IIM A and then go on to start "Thakore Learning Centre (inspired by Deepak Chopra's 'Chopra Center for well-being').
My early programmes were called "Ways of Winners" – the course material had my face on it with a quote, very typical of pop-self help gurus.
Using NLP, motivational techniques and tricks I wanted to inspire each person to have their own dream-a life filled with lots of money, cars, villas and even islands! My own dreams were as self-centered. I wanted to be The new age guru.
Today when I look back at myself, I realise how woefully under-exposed I was.
My ambition was shaped by my limited reading, which was mostly (no sorry…ONLY) self-help. My role models were individuals who helped others but put themselves at the centre of that change. I had not begun to travel the world nor had I exposed myself to the diverse ways of being that exist on the planet.
Today I anchor a social enterprise that builds leadership for a better world. At one level, it is not too different from what I had set out to do. But at another level, it is fundamentally different.
My dream today is not only about me but about our planet. My work doesn't put myself at the centre, and I see the value of small but deep steps. I see how being the pop-guru would have only contributed to the challenges of the world (another article on that, later).
And this was because through my 20s, I travelled more than two dozen countries across five continents. I volunteered. I went through 2 failed businesses. I had 2 big break-ups. I was diagnosed with a major mental illness. I had an incomplete PhD. I partied hard and had many dalliances. I experimented with most of what I would have wanted to do and be.
It wasn't the most 'sorted' 20s. It was rather wild. But at each step I moved closer to understanding who I was and what I really wanted.
The confusion of the 20s can be very uncomfortable. Not knowing what you want and seeing others get 'ahead' is disconcerting. But I would not wish it to be any other way for you.
Let your 20s be about exposure and experiences. Make as many mistakes as you can (it feels less embarrassing when they are made early). You can get by on lesser money and travel as a backpacker. You can party harder and have many more opportunities. Use them to go around, try different jobs and even relationships with different people.
Don't get pre-mature clarity because that is merely lack of information masquerading as insight. It might just be a recipe for a mid-life crisis!
——–
Abhishek Thakore is a full-time lover of life. He is a published author, leadership educator and a movement builder. He is the founder of The Blue Ribbon Movement. He is also a Gold Medalist and an alumnus of IIM Bangalore – Class of 2005 and. He contributed one of InsideIIM's first stories in 2011. You can read other stories by Abhishek here.
Abhishek Thakore
The writer is an alumnus of IIM Bangalore – Class of 2005 and Narsee Monjee College of Commerce and Economics,Mumbai - Class of 2003. He is currently doing his PhD from IIT Bombay exploring the phenomenon of Work Engagement. He has worked with Deutsche Bank, Boston Consulting Group and Hay Consulting in the past. He is the founder and the chief mentor at the Blue Ribbon Movement