Looking Back At 2018 – A Milestone On The Path To Increasing Parity Between Genders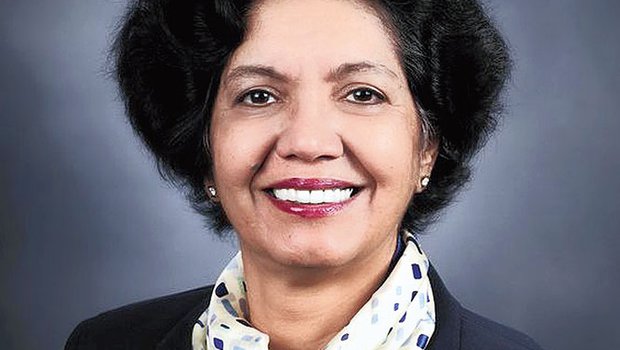 One of the most talked-about topics amongst professionals in the past few days was the appointment of Professor Anju Seth as the director of IIM Calcutta. Professor Seth – an alumnus of the Joka-based institute – has broken the glass ceiling by becoming the first woman director of IIM Calcutta. She is only the 2nd ever woman director of an IIM, with Professor Neelu Mehrotra being appointed as the director of IIM Sirmaur in 2017.
This year has been filled with achievements akin to the one accomplished by Professor Seth.
The year 2018 saw the appointment of the very first female lawyer as a Supreme Court judge – Indu Malhotra, the first solo Mig-21 flight by a female Indian pilot – Avani Chaturvedi, the appointment of the first female firefighter in India – Taniya Sanyal, the appointment of the first ever Indian woman as the Chief Economist at the IMF – Gita Gopinath, the appointment of Dhivya Suryadevara as the first woman CFO of General Motors, and many such great achievements in Sports, Management, Politics, Academics etc.
Another highly commendable statistic that has emerged post-CAT 2018 has been the 50% jump in the number of female test-takers since 2013, making this year's CAT registrations by women the highest ever. With 84,350 women registering for the test, it is an 8% increase from last year (78,000 registrations).
Earlier this year, IIM Kozhikode announced 60 seats for female applicants for the flagship 2-year PGP course. According to the InsideIIM Gender Diversity Report, institutes have seen a massive increase in the number of female students as a part of the Class of 2020. FMS Delhi saw a record 110% increase in the number of female students who joined the flagship MBA course. SDA Bocconi Asia Center achieved a 1:1 ratio between male and female candidates. MICA Ahmedabad has more women than men in its PGDM-C Class of 2020.
However, even with all these achievements, there is a very long way to go in achieving gender parity in our nation.
Despite identical qualifications, Indian men are still paid 30% more than their female counterparts. India still ranks the 3rd lowest in having women in leadership roles, according to a 2017 report by Grant Thornton, and 5th lowest according to an updated 2018 report.
A silver lining here is the gradual increase in the number of women in leadership positions.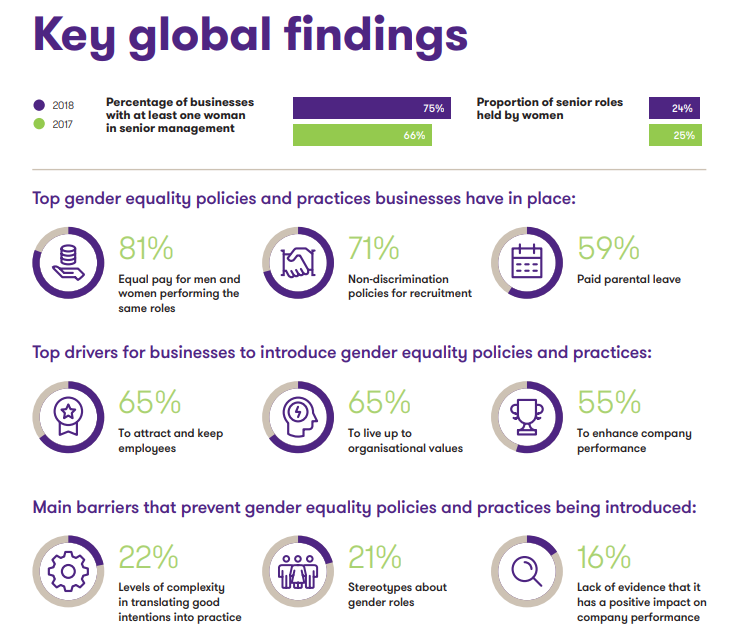 (Source – Grant Thornton Women In Business Report)
In the coming year, the world hopes to find itself inching towards a more gender-equal world, at least in terms of economic opportunities if nothing else.
Read more about the gender statistics of India in this 2016 report by the World Bank.
Read more about the Gender gap in India in this 2017 World Economic Forum report.