Looking Forward To The Two Beautiful Years At IIM Raipur

IIM, the tag almost every MBA aspirant aims for. I somehow landed in IIM Raipur, the college of national importance. I already packed my bags to join in a private B-school which is well known for marketing, then I finally got the pigeon post (kidding, its a mail, because of the time is taken to declare results) stating that I got admit into IIM Raipur. I was in a kind of dilemma which one to choose because the other one is the mecca of marketing and IIM Raipur is on a rising path to building its legacy. Finally, after consulting seniors and pagalguys, I decided to join the IIM (also to become eligible for iitiimshaadi.com).
I wanted to specialise in marketing, the idea of being responsible for the outreach and sales of a product, which would also get me out of my comfort zone and impart me some important skills intrigued me. IIM Raipur has a very good marketing faculty and placements in this domain are pretty good. I should change how I look at things, not just how an engineer see.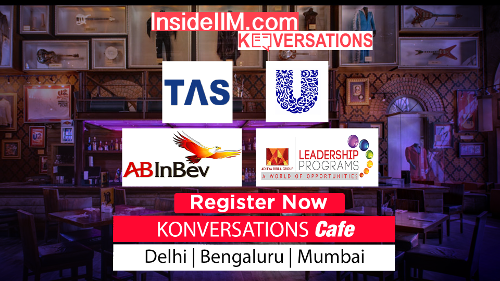 The promise 'We will be shifting to our new campus as soon as possible' is one hope that attracted many students to join Raipur (that attracted our senior batch also, you know what I'm saying). I visited the new campus in Naya Raipur, its a huge and very well built modern campus, the best part is its almost done and is ready to be moved in. We may shift anytime soon. As of now, the college is running in the Government Engineering College campus, Raipur. Although I was used to spacious campus, having everything(hostel, mess, classrooms) in a single building for a B-school has its own perks because of the dearth of free time.
The other aspect which I like in IIM Raipur is the flagship Foreign Exchange Program, the college has 18 internationally renowned business schools (from 12 countries) as partners for the exchange program. That helps us work in a cross-cultural environment and become a globally competitive manager. Everything on the campus is student-driven and I am liking how the things are going on here and looking forward to joining my favourite club or committee.
As we move into the new campus it would be a better scenario. Raipur being a city having airport is an advantage, where recruiters can comfortably commute. I wanted to add the tag IIM in my resume and also experience the pedagogy here. I am happy that I joined in IIM Raipur and looking forward to two beautiful years ahead.
Which ABG company would you want to work for and why?
Aditya Birla Group has a legacy in India for its development and infrastructure in the country. It is one of Fortune 500 company worldwide and 4th in the world and 1st in the Asia Pacific in the 'Top Companies for Leaders' study 2011. I would want to work for Aditya Birla Fashion and retail in marketing profile, it is the largest pure-play fashion and lifestyle company, I believe it gives me ample to experiment and improve my skill set. I am looking forward to joining the Aditya Birla Fashion and retail after completing my graduation to apply what I will learn at IIM Raipur and enhance my career.
MALLEMPATI DHEERAJ is a first-year student at IIM Raipur.