'Losing The Single Most Influential Person In My Life Made Me Lose Whatever Hopes I Had From My Life' – Debankur Chatterjee, TAPMI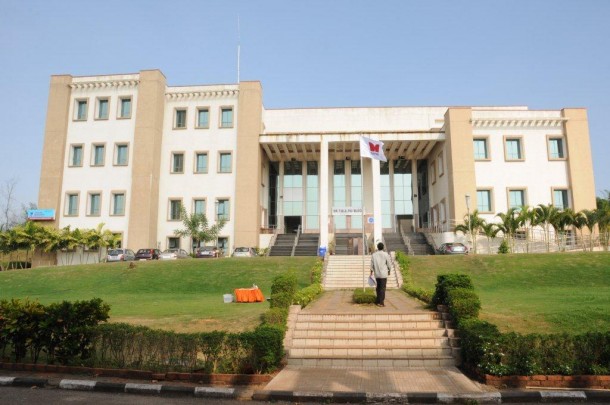 Playing football ever since in school and being a part of the school team, I had always dreamt of making it bigger and forming a recognised team. Even though I had formed an amateur team back in school days through personal contacts, there was this craving to make it bigger by going professional in the field of football.
I did not want to pursue engineering, so I decided to study in Presidency College, Kolkata for 2 years. But the academic orientation required to study in a general line in terms of effort and rigour was lacking so that plan never materialised. However, the target of building a strong amateur football team remained unchanged. It took some time but soon enough my team started proving their mettle against the best teams in Kolkata. At this point, I took my first decisive step. I decided to move the amateur team towards forming a club and registered the club under United Kolkata Football Club (UKFC). Soon I realised that I had the internal capabilities to manage a football club and run such an organisation. This journey to transforming the club is what gave me confidence.
A lot of people have doubts before doing their MBA as to whether they should go for it or not and whether they are cut out for it or not. I had the same questions running in my mind. The motivating factor for me was the confidence I had gotten from the club I had formed. It made me believe that it's possible to start from scratch. Running a club is much more than just football, it's also about the business aspect of it. Managing all the stakeholders, making everyone work as a team for a common goal, attracting investors and sponsors, and much more. An MBA degree would only help further propagating this idea.
Amongst the people whose advice I hold in high regard, is an uncle of mine who motivated me to pursue MBA. I was extremely close to my mother ever since my childhood. She was a fierce and strong woman and an employee of the central government. She was by my side for every single decision that I made. Close to the end of 3rd year in college, my mother passed away. Even the day before she was admitted to the hospital, I went and picked her up from the office and everything seemed normal. It was only after her death did times become very tough. Losing the single most influential person in my life made me lose whatever hopes I had from my life.
My mother had always said that duty is the most important thing in life and we all must perform our own. Dreams aren't something we can just give up on and it should be pursued no matter what. The transition of having my mother's guiding hand at every step to her no longer being there was a very trying phase. My father advised me to sit for the GRE exam. I passed it with flying colours and even got a full scholarship for an MS-PhD. But the decision of not pursuing it was a huge decision in itself. The reason behind the decision rested on the fact that if I went abroad for studies, even for a few years, it would be very difficult to look after the affairs of my football club. Despite my mother's absence, I let her words guide me and renewed my efforts at cracking CAT and getting through a good B-School, keeping the football dreams alive.
It is very important to dream and I am a true believer of this. I dream of elevating India's rank in the world of football from the current 170 to around 30, to see India play the 2060 world cup. I also want to see members of my club representing India in the finals while I sit in the dug-out. I dream to build my club into a full-fledged football academy, where kids from the age of 8-9 can come and start training. It is the power of these dreams that don't allow me to stray even when times were most trying. Kolkata is seeing some initiatives in the field of football and football clubs, more and more people working towards making football an organised sport in India. Even while pursuing his MBA, I scout for new opportunities and sponsors for my club.
Click here to apply to TAPMI and be a part of the diverse culture!
————–
About the Author: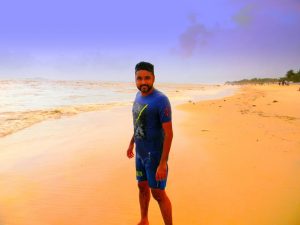 Debankur Chatterjee is a second year MBA student at T. A. Pai Management Institute, Manipal. A marketing major, he hails from Kolkata and is crazy about football. He completed his Chemical Engineering from Heritage Institute of Technology, Kolkata, before working for a brief period of time as a Junior Environmental Engineer at J. B. Enviro Consultants Pvt. Ltd. He was also a Project Lead in BrandScan – the annual market research event of TAPMI. He has faced the challenges that have come along his way bravely to become the founder and manager of United Kolkata Football Club.
'This is a Promoted Feature'