MA (HRMLR) From TISS Mumbai Vs PGDM In HRM From XLRI – A Comparative Guide
XLRI and TISS are known for their Human Resource Management courses. The general perception is that XLRI is a management oriented institute while TISS is humanities-oriented institute. There's no doubt that both the institutes have produced excellent professionals in this field.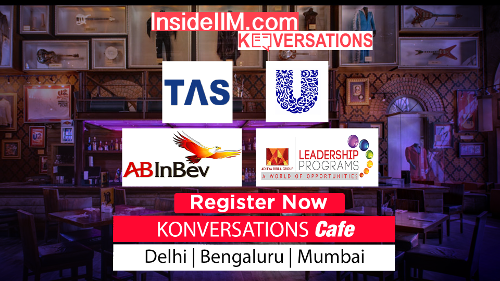 MA (HRM & LR), TISS
Admission Procedure – Candidates have to appear for TISS-NET entrance examination, conducted by TISS. The test has questions related to General Knowledge, Analytical Ability, Logical Reasoning; and English Proficiency. Only short-listed candidates receive call letters for the second round (Pre- Interview Test and Personal Interview). The Pre-Interview Test consists of group discussion and essay.
Curriculum – The course lays equal emphasis on theory and practical. In addition to the summer internships, there is field work to be done in each of the four semesters with different organisations. Students also intern at an NGO after the fourth semester. The dissertation also carries weightage in both the years.
City – Mumbai being a metropolitan city provides exposure in a variety of areas. Many companies and experts from different fields visit TISS as guest lecturers. Students also get an opportunity to complete their field work in reputed companies within the city. These companies later come for campus placement to TISS. The field work experience in reputed companies prepares students for their professional lives in future.
Fees – 2.3 lakhs approximately
Campus Life – With 39 courses, ranging from Social Work to Health Administration (HR being one of them), there's a lot of academic diversity on campus. There are various clubs and interest based committees at school and university level. They also have a student union which is an elected body. TISS places a great emphasis on the mental health of students and has a full-time psychologist on call, available for students on all days of the week. They also have a peer support group for the mental well-being of the students.
Alumni role – The course intake has increased from 30 to 60. The alumni base is relatively small for this course. Alumni usually visit TISS as guest lecturers. However, current students often get in touch with the alumni for help in their careers.
PGDM (HRM), XLRI
Admission Procedure – Candidates have to appear for Xavier Admission Test (XAT). This test has questions related to Quantitative Ability, English Language & Logical Reasoning, Decision Making, GK and Essay. Only short-listed candidates will receive call letters for Personal Interview.
Curriculum – The course intake is 180 students. A two-day team building programme is compulsory for the students, usually at the beginning of the course. The objective of the programme is to develop leadership and teamwork through adventure activities which include overnight camping in tents. A village exposure programme is also mandatory for the students. The students are expected to stay in the villages and study some of the practices and issues related to rural India. The academic theory is pretty rigorous and full of group assignments and case studies. XLRI has a Behavioural Lab where students conduct research on consumer behaviour and functioning of the individual brain.
City – XLRI is located in Jamshedpur which is also known as Tatanagar as it's where Jamshedji Tata had established Tata Steel. Jamshedpur is not easily accessible as it doesn't have a civil airport of its own yet. Hence some of the companies and guest lecturers find it difficult to visit Jamshedpur.
Fees – 24 lakhs approximately
Campus Life – There's a plethora of activities for students to indulge in at XLRI. From student societies to festivals like Ensemble, students participate a wide range of co-curricular activities. XLRI also provides counsellors for students. In spite of rigorous academics, students manage to excel in co-curriculars as well.
Alumni role – Alumni often help in arranging for guest lectures at XLRI. The current students and alumni are informally connected through a Facebook page, The members of this group are always eager to help each other.