Madhya Pradesh as a Manufacturing Hub – From the IIM Indore Director's Desk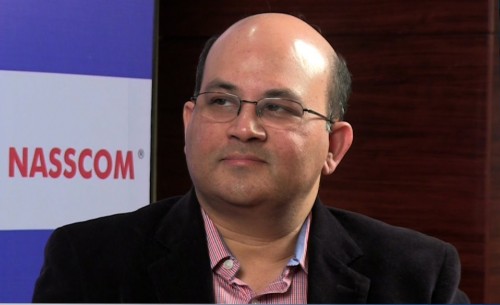 When prominent demographer Ashish Bose suggested the name "Bimaru" for the collective of four north Indian states that were struggling to perform well on both the economic and social fronts, little did he realize that this name would stick for several decades to follow. But, it's now a moniker that at least one of the four states – Madhya Pradesh – is keen to shed as it projects itself as a growth state for the future.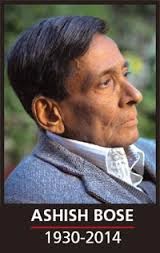 At a workshop organized by CII at Bhopal on March 5, Professor BB Bhattacharya (BBB) [picture below], economist and former VC of JNU, suggested  an interesting distinction – you are still a Bimaru state when, like Bihar, you are seeking special economic packages, and not like MP when you are confident of creating your own destiny.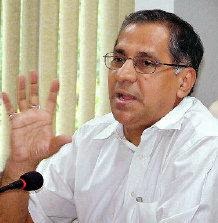 As is well known, MP's economic growth in recent years has come from agriculture. It is the country's leading producer of soybean and pulses and #2 in wheat. The state has won the Krishi Karman award – an award given by the National Food Security Mission to states excelling in foodgrain production – the last three years in a row.
I am still not completely clear about how and why the state has been able to achieve 10+ % growth in agriculture the last three years. While the government of MP credits the growth to improved irrigation, adoption of technology and better farming practices, and optimum utilization of rain-fed areas, media reports refer to a zero-interest loan scheme to farmers, availability of power, and better irrigation coverage.
But, whatever the reason, the state has realized that it can't depend on growth in agriculture alone for the future development of the state. That's why it is increasingly looking at industry as the key to future growth.
An Industrial Growth Strategy for MP?
At the workshop, Professor BBB made a few important observations in his opening remarks. The East Asian growth story was as much a story of social development as economic development, and the availability of skilled and educated manpower made the growth story possible. East Asia also became technologically savvy quickly, and rapidly made the transition from being a mere recipient of technology to a creator of technology as well. He therefore underlined the importance of human development and technological capabilities for industrial growth.
Mr. Prabhakar Kadapa, CEO of Avtec, a CK Birla group company that makes engines for the automotive industry observed that his company's products are becoming more knowledge and technology-intensive. While it has plants in multiple locations, the technology-intensive work that has a higher element of value-added happens in Hosur near Bangalore and not in his older plant in Pithampur near Indore. He estimated that 70% of his future capex would flow into Hosur.
As a participant in the panel, I observed that the East Asian countries had followed a similar trajectory of industrial growth, starting with relatively less complex industries and then graduating to more complex ones. But I wondered aloud whether manufacturing will remain the same going forward, or whether there will be fundamental changes. Some recent developments like the growth of 3D printing [see picture below] and the shift of some manufacturing back to the developed world might point to fundamental changes in the nature and patterns of global manufacturing.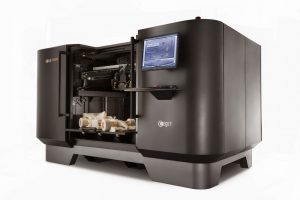 Mr. Prabhakar felt that in spite of these changes there would still be plenty of opportunities in low-cost manufacturing. He felt that manufacturing could make a leap if MP is able to attract one or two big name automotive companies to make the state their hub.
Prof. BBB emphasized the importance of individual companies inserting themselves into global value chains and then striving for continuous improvement to maintain competitiveness. Mr. Sanjay Kirloskar observed that his company's single biggest recent investment was in 3D printing, and that the 3D printer was allowing dies and moulds to be created rapidly thereby cutting down the overall cycle time of taking new products to the market. He also cautioned that we should change perspective from low-cost to total cost of ownership, and emphasise quality.
I also emphasized the importance of catching the next wave at the right time. MP pretty much missed out on the IT services wave and managed to attract companies like Infosys and TCS too late. Given the slowdown in their businesses, it's doubtful that their development centres in the state will ever reach a large size.
The final point I made was on last mile connectivity and speed. While MP has undoubtedly made significant progress in building highways connecting the major cities in the state, city and last-mile connectivity remains an issue. The state has the right intent, but there is a need to match the intent with speed of execution as fast response is key to competitiveness.
What the State Government is Doing
The Government of MP has taken the mantra of "Ease of doing business" seriously. At a workshop with industry on March 4, the government explored 150 different possibilities for simplifying permissions and procedures. MP CM Shivraj Chouhan personally spent a good part of the day at this workshop, and reportedly told state bureaucrats not to worry about the few percent of people who will take undue advantage of the simplified processes. Instead, he advised them to focus on the benefits that will accrue from simplification.
Participants in the workshop were appreciative of the government's efforts but underlined the importance of the government's industry-friendly approach trickling down to the lowest level of the government. Such a change in approach is reported to have happened in some states like Gujarat. Industries Commissioner Kantha Rao said the government hoped to use technology to overcome any problems at the delivery point.
Mr. Kantha Rao also mentioned that the state is trying to leverage the central government's policy initiatives – it's been one of the first states to have its own policies for supporting Electronics Systems Design and Manufacture, and Defence industries. The State also offers one of the best policies for textile units.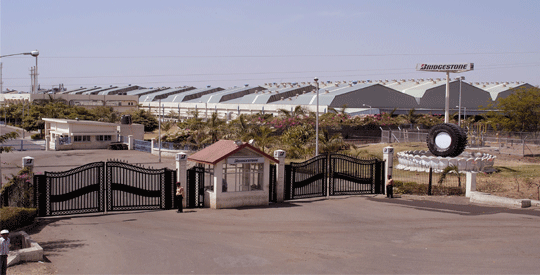 Cautions
Professor BBB cited the example of China to warn the state that several advantages that the state enjoys today like availability of land, water and electricity could very rapidly change into constraints if industrial development takes off. Echoing this concern, some of the participants suggested that the state be sensitive to environmental concerns upfront rather than trying to address them later in a corrective mode. One participant suggested that the state should focus on clean energy. But, as he was speaking I recalled President Obama's travails in trying to support clean energy and wondered whether Madhya Pradesh is quite ready for such challenges.
While there was broad agreement that the state needs to be able to attract higher quality talent to support R&D investments, some participants asked whether MP can hope to attract higher end jobs without making its cities more attractive. Would techies ever consider an Indore or a Bhopal on par with a Bangalore or a Hyderabad?
Another line of discussion centered around what the state can do to promote entrepreneurship. Can it set up incubators to support young entrepreneurs? Mr. Kantha Rao said, quite rightly in my view, that the government is not ideally suited to setting up or running incubators, but could be a catalyst of such initiatives.
Some Concluding Thoughts
India is embarking on a pro-manufacturing policy at a time when manufacturing itself may be on the verge of major changes. While the speed of adoption of new manufacturing technologies is difficult to predict, it is clear that the last generation of technologies itself has made manufacturing much more technology-intensive and most plants today are run by a small core of very highly skilled people. Given  this, it's an open question how much employment manufacturing can create. Govindraj Ethiraj, Chief Editor of the Ping Network who moderated the discussion told me that a recent McKinsey report predicts a decline even in knowledge-intensive jobs thanks to changes in the way work is done.
Having said that, government policy support will create manufacturing opportunities in some sectors for sure. Defence is one of these, with the government having indicated its preference for products manufactured in India, and its willingness to move away from the earlier public sector centric model of defence production.
But, state-level strategies remain tricky. Should all states try to woo all types of industries? How can states build additional layers of advantage that would make companies find them more attractive as investment destinations? These are some of the big questions to ponder over.
~ Rishikesha Krishnan
(The author is the Director of IIM Indore. Previously, he was the Professor of Corporate Strategy at IIM Bangalore. He received the Thinkers50 innovation award last year. He is the writer of 'From Jugaad to Systematic Innovation: The Challenge for India' and co-author of '8 Steps to Innovation'. He blogs on  http://jugaadtoinnovation.blogspot.in/ )
We are privileged to begin a new weekly column titled  'Jugaad to Innovation' by Prof. Rishikesha Krishnan, Director – IIM Indore.
(This work was originally published here)
Read everything about IIM Indore here