'Mahabharata Has Ceased To Be A Text For Me; It Is A Guidebook That I Carry With Me For Life' – Rajan Burman, IIM Lucknow – Best30 – Class Of 2019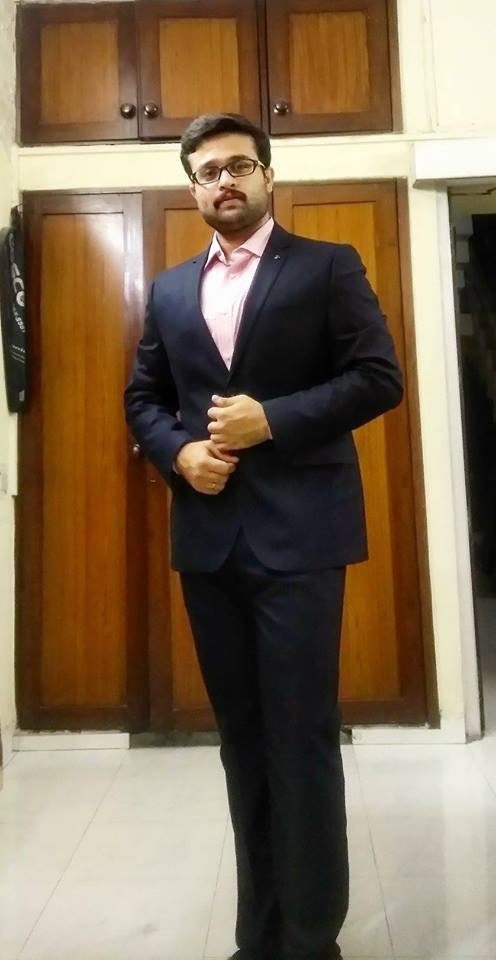 An aspiring Marketer by passion and a writer at heart, Rajan is a lucky confluence of IIT KGP and IIM Lucknow, where he is currently pursuing his MBA. Conferred with a PPO from Reckitt Benckiser, he has been a Harvard Delegate, co-author to a case study, an active author on WordPress, a National Medallist and Black Belt holder in Karate, an ardent swimming enthusiast and a voracious Kindle-er. A rolling stone on the path of inspiration and learning, he looks forward to engaging discussions in the world of marketing, and beyond.
Rajan Burman in his own words, "I am not an uber-ambitious person, neither one who hates money. I am neither a breaker of hearts, nor a passion-devoid lover. I have neither been born with a platinum spoon, nor do I presently own a wooden one.  I am neither a social drinker nor a crazy drunkard. I don't have a fascination for the Bugati, nor do I hate the Enfield. I am neither a charismatic individual, nor am I a shy person. I don't know how to set fire to the stage, but it does rock when I stand tall.  I am a foodie, an academic, a romantic, a literature connoisseur, and a lover of problems. I hold my attitude with knowledge, my chin with an Officer's upbringing, and my ladies with respect. And yes – I can talk. Not just because I love talking, but also because if I wouldn't, how else would you have known all that I told you above."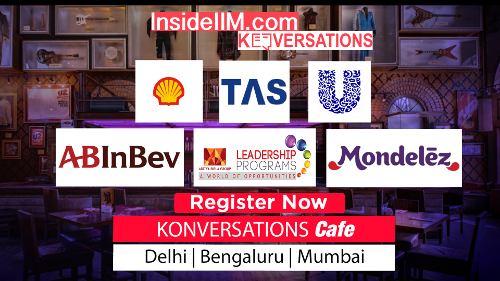 When was the last time someone relied on you? OR What did you do which was purely for someone else – a truly selfless act.
I have always been an academic guy with grades to support my claim for most of my life.  I had striven hard to get into the hallowed IITs and secured my place in the Mechanical Engineering Department of IIT KGP. In due course, I had made up my mind to appear for the GRE and chart my career through foreign universities onto a purely academic forum. However, some things in life have a higher calling, at least for me they do. I had been in a relationship to the one girl who had been closest to me since my pre-teens, and although I knew she supported my academic fervour in full capacity, it always froze her to think of moving out of India later in life, with marriage definitely on the cards for us. There came a point in my final year when all hell broke loose. Here I am with a purely academic life charted out, almost one leg into my Masters in a reputed foreign varsity, and 355 messages of pure tears on my Whatsapp. That's when I decided to take the highest leap of faith I have ever taken – I enrolled myself in my CAT preparation the very next morning, chucked my life as an academician down the loo and sat preparing for getting into IIMs, in an effort to stay in the country and take care of a relationship prime to me. 
Today, I have a Pre-Placement Offer in Sales & Marketing from Reckitt Benckiser, an IIM Lucknow to-be alumnus, a graduate from IIT KGP, and she is NOT in my life anymore. But at that point making her my 'Why MBA' was the biggest risk I have ever taken, but the only one I will never regret.
What is the one thing you can claim to have some level of expertise or depth of knowledge in – it could be anything – a subject, a sport, a hobby, a venture, an initiative which has led you to do deep work in that field?
I have been fascinated with literature all my life. Being shoved into the world of novels by my parents very early in my life have made me fall in love with more words and stories about people than the people themselves. So at this juncture, if one asks me what I understand deeply with dedication and respect, I would definitely single out the epic Mahabharata and all its manifestations in the real world. I have read and re-read the Mahabharata's interpretations and story-writes and have come to admire the same if not fallen in love. Through the various distinct and involving characters depicted in Mahabharata and my studies on each one of them, I have begun to develop associations with the underlying messages, culminating into parallelism I often draw with the world around me. In short, it has ceased to be a text for me anymore, and has manifested into a guidebook for my life I always carry in the bookshelf that is my mind.
If 10 Million Dollars (approximately INR 75 Crores) is given to you to use it any way you deem fit what would you do with this corpus?
Well, first things first, I'd definitely pay the returns of my student loans, and all the other loans of my family, because the dagger that hangs need to be chopped off first. That would approximately take a crore out of the corpus. Then I'll apportion the remaining amount into three parts – the Dream, the Present and the Future. I have some dreams I would love to fulfil any day given the chance, and a 74 crore corpus would be just that. I have always wanted to buy a Harley, a triplex for my family and an exhaustive international travel itinerary for my parents. Given my stupid back-of-the-envelope calculations, I can safely estimate 20 crores to go into the same. Which leaves me 54 crores for the present and the future. For the future, I would want to keep almost 10 crores for travel, because that is something I love to do, and want to continue without the hassles of financial constraints. Finally, the 44 crores that are left, I would like to create a Trust in the name of my mother, of say 20 crores. The remaining I would like to invest in the stock exchange, so the 75 crores never dies out completely and sustain itself for the Trust to carry on in the future.