What Makes My Campus Awesome | IIM Rohtak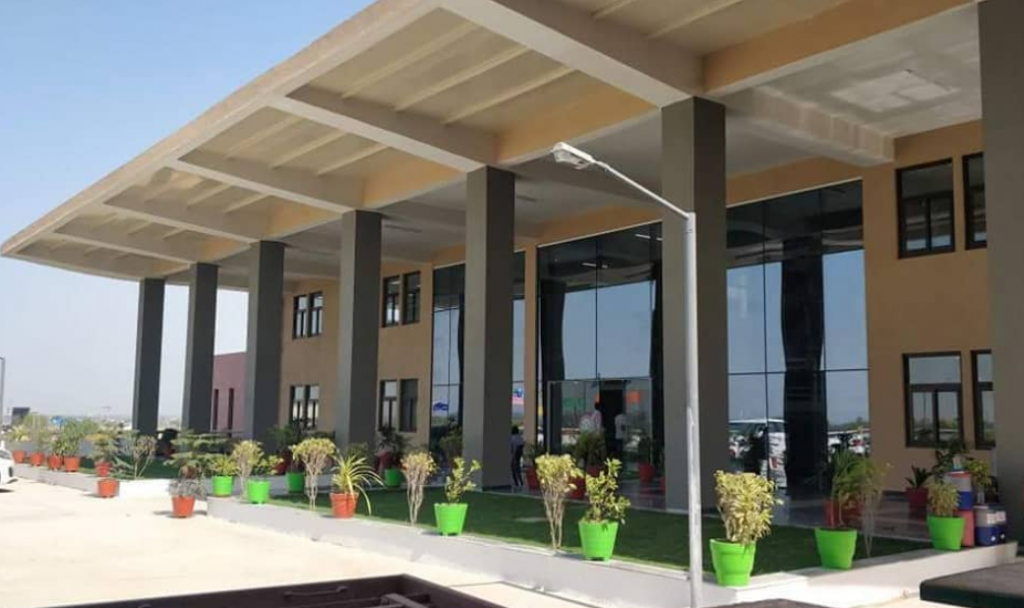 IIM Rohtak's campus is definitely a state of the art infrastructure spread over 200 acres. But what truly makes our campus unique is the mix of students. We have students from every nook and corner of India be it NE, South, West or North India.
The best part of students is whether or not they create amazing presentations but they would surely be super creative in keeping names. This statement (keeping the presentations part out) is applicable to the students of IIM Rohtak as well. They refer to IIM and its schedule as Kathor, which you get by reversing Rohtak. The tight schedules, assignment deadlines, presentations, lectures, conferences and the entire huff-huff of IIM Rohtak students can make every student's college life Kathor. But it isn't that the students here don't want this, they rather are happy to have such a hectic and scheduled life as they know it would train them for their future.
IIM Rohtak has a vibrant cultural life, with its share of enjoyments and parties. Be it the Indian festivals of Diwali, Navaratri, Holi or in-campus celebrations such as Cultural Night, Winter Party, War of Sections. Various delicacies are served during festivals of many states which students and professors alike really look forward to.
IIM Rohtak also organizes Film Summit, the first ever summit of its kind ever organized by a B-school. Along with the various nuances of film making, IIM Rohtak students learns the mechanics of business in the film industry as well.
The rigors of the MBA life are many with 8.45 a.m. lectures, case studies, presentations, conferences, events, clubs, committees, meetings, multiple deadlines, no weekend holidays only being a few. Add to it the mind numbing cold during winter and equally contrasting weather during summer. But after a while one starts to enjoy these contrasting seasons when living together in a tightly knit group of friends.
Although IIM Rohtak doesn't boast of placements in Finance when compared to Marketing, IIM Rohtak students take care of budding finance enthusiasts through Finance Club who conduct knowledge sessions at regular intervals. Also Finance club is one of the most ative clubs in the campus.
Although my campus is not perfect but I can say with confidence that it surely does provide ample excitement to students for the entire 2 years of their MBA life. And with the inauguration of new Campus, campus life is only going to get richer with the passage of time.
Which ABG Company would you want to work for and why?
Since I'm a finance enthusiast, especially in investment sector, I would like to work for Aditya Birla SunLife Asset Management Company. It is one of the most coveted companies in its area with good reputation and many finance students would jump at the opportunity to work for ABSLAMC. It will provide me with required experience to progress in this field. I want to manage portfolios of diverse client base which will help me to understand the investment business. I would really be honoured to work for this company.