"We Know That We Are Not IIM A, B or C, But We Will Get There" | IIM Raipur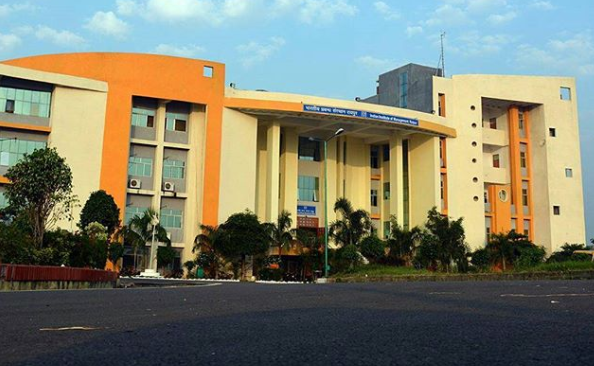 Till May 13, 2018, I was convinced that the best infrastructure and facilities produce the best managers. On the next day, May 14, when I entered the campus of IIM Raipur that feeling got even stronger. Yet, little did I know that in just two weeks, i.e. today, I would be writing on the importance of lack of infrastructure and facilities and how they teach us the best managerial skills.
IIM Raipur doesn't have a big campus. We just have a single building that facilitates our classrooms, mess, hostels, and sports infrastructure and I am going to proudly brag about it because the best things come in small packages.
Ask management students about the importance of time and, ironically, they will go on for hours. If I start from my room, it takes me 32 seconds to reach my class, 51 seconds into the mess, 49 seconds to the gym, and I can keep going. The point being, it saves me around a minimum of 30-40 minutes, each day, to be utilized in gaining additional skill and meeting the harsher deadlines.
Everyone knows the importance of creating a strong network. At IIM Raipur we don't build a network, we go beyond it to build friendships for life. Living in our dorms, we don't just share our space, we share our lives. On a single badminton cum cricket court, we gather not just to play but to create bonds. At our lobby, we don't gather to form groups, rather, we gather groups to form teams. All this assures us that in the future our network may not be the biggest but definitely the strongest.
Every day here is about stepping out of our comfort zone, facing new challenges and working on solutions, failing, again and again, to make the best out of the scarce resources we have, and, above all, learning from our experiences and also that of others. And this is what MBA is about. This is how MBA prepares us for our life ahead.
"We know that we are not IIM Ahmedabad, Bangalore, or Calcutta, but we will get there".
In the coming days, we'll be shifting to a permanent campus that will be bigger and bolder with all the cutting-edge facilities and infrastructure, but it will still not be these things that define us. It will be our culture that will define us and that is what makes a b-school the best among its peers. It certainly is going to be a long road to reach our vision, and we look forward to the amazing journey we'll have for the next two years and beyond that. After all, it's the journey that matters the most.
Which ABG company would you want to work for and why?
With the advent of 5G and the increasing customers in the telecom sector, technology is reaching more people at faster speeds. The telecom market has seen some disruption over the past year that poses new challenges in the sector. With these challenges and my interest in the telecom sector, I wish to work for Idea and change the lives of many.
Sarthak Navalakha is a First year student at IIM Raipur.