What makes my campus unique? – Aviral Arora, XIMB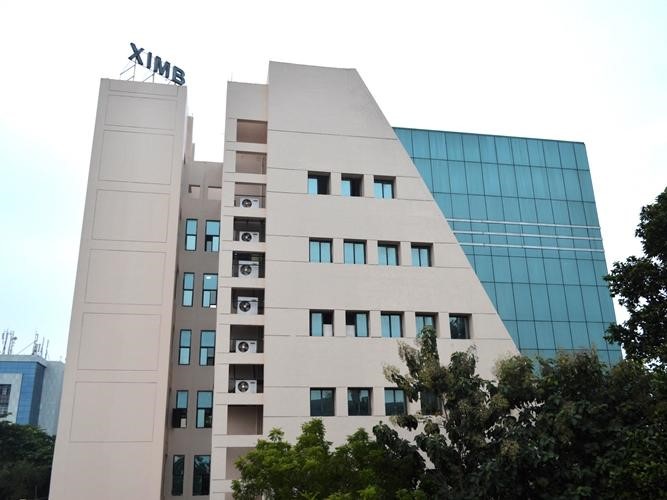 Looking back and recalling, I used to schedule my time in days. But in XIMB, it has been 20 days since my arrival and I am already planning my time in hours. That is what XIM teaches you the best. To manage your life first and then follows the rest.
Setting out to explore the manager in me; I am amongst a friendly as well as a competitive peer, supportive seniors and enthusiastic faculty. Everything is strictly student driven, like it should be, each one of us understanding his/her responsibility and adhering to the rules.
The sleepless nights and continuously attending lectures from 9:45 am to 6:15 in the evening, exploring committees, giving presentations, attending batch meets, and then sucking that last ounce of energy left, if at all available, you might get a chance to visit your room during day hours.
Sounds exhaustive and boring? Trust me, it isn't. I was given an advice when I first interacted with a second year senior, Sleep whenever you get a chance to. I completely ignored those words and there I was, 3 days, running on 3-4 hours of sleep and still the week wasn't over. The first week went off the hook. But the satisfaction you get when you can really see how much you can perform in very less amount of time is amazing.
The day begins with a refreshing lush green sports ground in sight from my room. Morning rat race to the breakfast while running to avoid your late class grades, going out of breath, running through the stairs and then an awkward smile in front of the Professor to let in, describes another chapter which is innocently deliberate (please don't judge me) in nature.
The spirit of XIMB screams from every brick and thread of the campus. The kind of exposure you get here is humongous. This campus gives each and every student, enough space to spread out his/her wings of creativity and intellect.
The dinner time is the meet up time. Where we, the fraternity, divided by sections united by food mess, share how our day went by.
The post dinner stroll around the campus is the goodnight kiss from the cumbersome day. The feel of content I get after learning so much every single day makes me proud of being a student of XIMB. In this lifetime, my days here have hit a golden spot and I am very sure I will come out with a bright future and many tales to tell.
This is an unparalleled experience in the life of an XIMB student, and this is what makes my Campus Unique.
Which ABG company I would work for and why?
I have been inclined towards marketing management from quite some time. The company I would like to work for is Idea Cellular Ltd. Under the Aditya Birla Group of companies, I feel that Idea Cellular, having a consumer base of almost 200 million is a key player in the Indian Telecom Market and has a lot of potential to rise in today's disruptive marketing outlook. Since the inception of new spectrum widths is already around the corner, an upgrade in the services will further widen Idea's base and increase its subscribers. An opportunity to work for Idea Cellular Ltd would be fascinating and an exhaustive learning experience.
-Aviral Arora
BM,1st year,XIMB