What Makes Our Campus Unique – Dipti, IIM Udaipur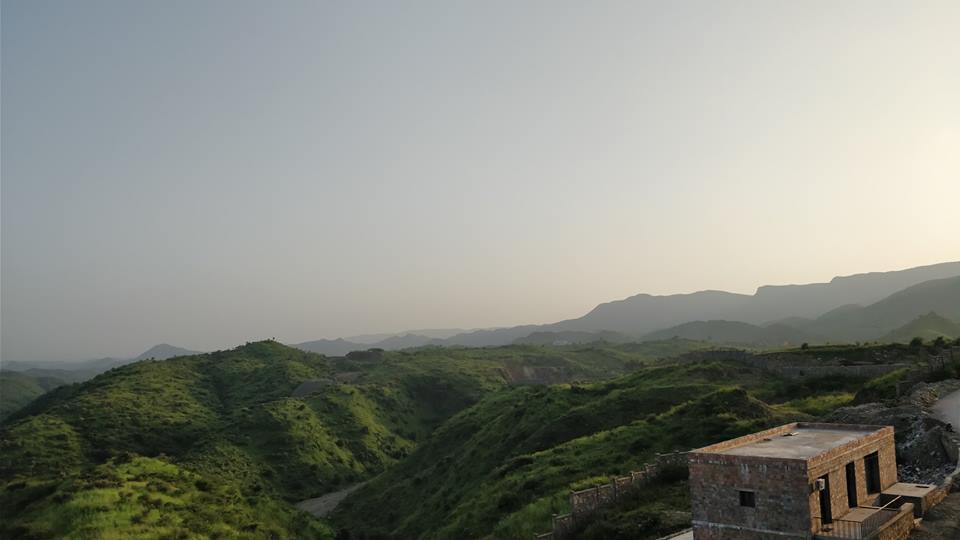 The breathtaking views of IIM Udaipur Campus would win everyone's heart. Spread around 200+ acre area, this place is a must visit. The campus is located at the abode of mountains. One can get a clear view of Aravalli hills. The institute imbibes the authentic traditional design, comprising lakes. The campus promotes Zero Wastage. Cycles are promoted to maintain the eco-friendly environment.
The lavish green mountains during monsoon make the weather pleasant and appealing. The campus would eventually have five lakes operating. The unique thing our campus possess is its prime location. Since the campus is surrounded all over by mountains, it soothes the climate and keeps the temperature pleasant.
Apart from location, IIM Udaipur campus has good connectivity from City and Airport. Since the institute believes in ecological sustainability, the campus is structured in a way to facilitate solar panels. Campus facilitate sports facilities also, including Basket Ball, Football, and Cricket grounds.
The campus is said to be one of the largest institutes in the country. The institute is highly environment driven and therefore maintains balanced energy consumption and thrives on finding alternate ways to produce minimum pollution.
The campus is connected with swindling roads. The structural view of the campus is inspired by old-school fortresses. The campus believes in Go Green Policy and since the architecture was framed keeping in mind the ecological balance. The institute has won the GRIHA's 5 Star LD rating for the master plan. The campus comprises views of mountains having sharp cuts and slopes, not only it gives scenic appealing but also assists in water harvesting, which in a way contributes to the institute's mission and vision. The campus provides a great location for an individual not only to spend but to live two amazing years of his/her life.
Which ABG company would he/she wants to work for and why?
I would want to work for ADITYA BIRLA FASHION AND RETAIL LIMITED as I have an interest in this industry. I think that my skills and capabilities best aligns with this company. And hence, being a part of this company will not only help me to improve my skills and knowledge, but it will also be beneficial for the company. This company has some well-known brands like Louis Philippe, Van Heusen, Allen Solly, Peter England, People, Pantaloons, Hackett London, Forever 21, Simon Carter, Ted Baker, The Collective, Planet Fashion, which will give me good exposure and opportunity to work in this field.