What Makes My Campus Unique – Neha Modi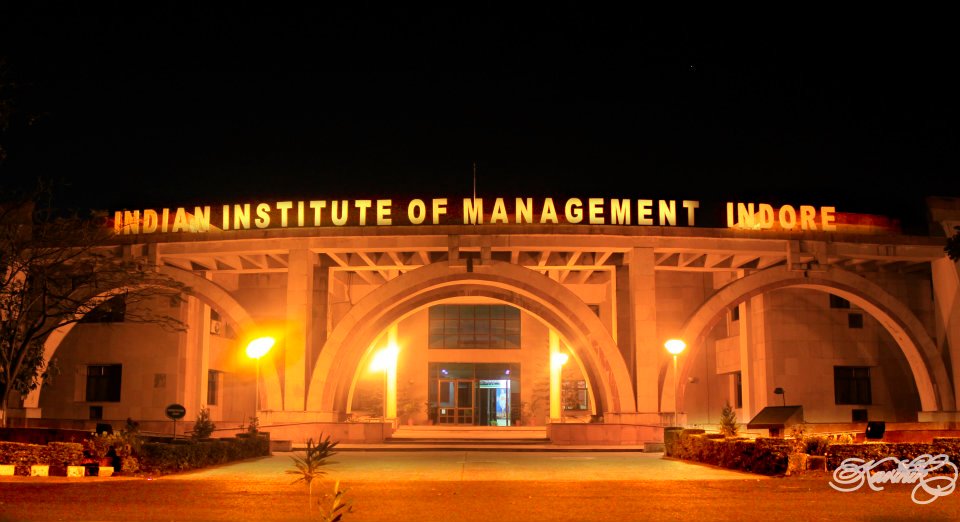 Planet-I, the most beautiful and crazy campus you can be in, is a place that makes you fall in love with it. Situated on the top of a hill, having its own rules and culture makes it actually another planet. It is one of the best management institutions in India with the largest batch size across all comparable institutions. Building networks with people from diverse backgrounds becomes very easy here.
Spread over 193 acres, the IIM-I campus is located on a hillock. The campus, bestowed with plush green lawns and a rich canopy of trees, is surely a photographer's delight. The breathtaking view from the sunset point is only matched in its beauty by the dazzling Indore skyline at night. The academic block architecture is equally compelling with its beautiful arches and circular structure. The campus is a hub for flighted birds of all kinds, and if you're lucky, you might even get to spot a few rabbits running around, apart from the regular sightings of squirrels and sparrows.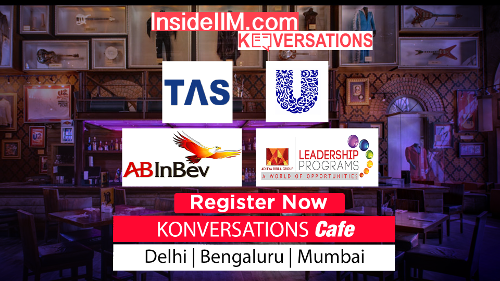 Some of the unique features of the institute are as follows:
RIP: Unique rural immersion programme to give graduates contextual connect: To enable the participants to understand the social context in which organizations work and exist, an exposure to the rural settings of Madhya Pradesh is included in the course design.
Himalaya outbound programme: for PGP-II students: While participants are adequately prepared for a corporate career, their ability to motivate themselves to perform in an unfamiliar ambience and work as a team is enhanced by encouraging them to undergo an outbound exercise and simulation conducted in serene locations at various altitudes in the Himalayas. While students get to pursue electives of their choice, they are also given an opportunity to register for workshops to get focused knowledge on the skills and practices applicable to specific functional domains.
Festivities: Celebrations command a special place at Planet-I. The institute boasts of a large batch size with good batch diversity and the different cultures bring along a mélange of festivities which are celebrated with great fervour. But the most awaited happenings are the regional dinners be it the Bengali cuisine during Durga Puja or the delectable authentic Kerala feast during Onam. From the upbeat War of DJs to the colorful Dandiya nights (and not to forget the wacky Holi celebrations), the IIM-I folks sure know how to party in style.
Utsaha: Utsaha is a rural market research initiative undertaken by the PGPs. Last year, Utsaha was organized at the Kartik Purnim Mela in Janapav Kuti village near Indore. The fair saw a footfall of over 50,000 visitors. The students bagged many reputed research projects from marketing majors like HUL and M&M who wish to garner key rural consumer insights through such platforms.
Student Exchange Programme: IIM Indore has the 3rd largest student exchange programme among all IIMs and the 4th largest among all leading B-Schools in the country, including ISB. This gives the participants an opportunity to gain international exposure and understand the culture and corporate landscape in the global scenario. IIM Indore is also one of the few schools to have an exchange programme in Latin America – Brazil
Which ABG company would you want to work for and why
I would like to work for ABFRL (Aditya Birla Fashion and Retail Ltd.) Pantaloons (Leading family fashion destination at that time) was acquired by ABFRL which makes ABFRL one of the most well-renowned brand/company under Aditya Birla Family. I also like the umbrella of the brand that it covers which provide garment needs from basic cloth to luxury segment by taking care of the needs of its each and every customer.
– Neha Modi