What Makes Our College Unique? – Anshul Singh Titoria, IIM Udaipur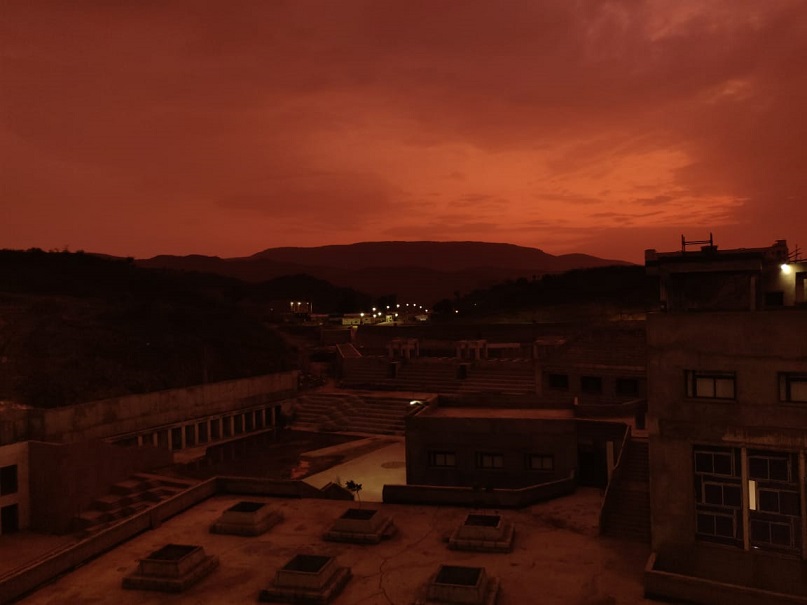 What makes our campus unique?
What is unique about our campus you ask? Well, What is not, each and every brick is unique in its own way in IIM Udaipur. When I was coming to Udaipur from Delhi, I had a lot of questions about college, its infrastructure, curriculum, how this place will transform me into a better person. I was very anxious, but when I reached my hostel room in college and removed the curtains, I was awestruck by the view. As I opened the window, the wind that was flowing through refreshed me, it took away all my tiredness.
I was quite amazed when I saw the infrastructure (though it's not complete yet). Positivity flows in the air of IIM Udaipur. The best thing I found about the campus that its built on mountains, which intrigued me more (Because who doesn't like mountains). I have seen the architectural plan of the college, that is even more awesome. I became quite jealous of our future batches that they will be able to enjoy this campus even more as by the time it will be completed. Everything is a little more in our college, let it be a monsoon, greenery, mountain, lakes, fresh air, what not? Oh yeah, academic rigor also (no pun intended). And as our campus is in Rajasthan which is famous for forts, Architects have designed the outer walls of our campus as of a fort which is quite amazing to look at, and it enhances the stature and gives it a royal look.

The air here redefines the word freshness and to maintain the freshness of air inside the campus, authorities have made sure that no vehicle should ever come inside the campus. Our campus is an environment-friendly one. Only bicycles are allowed inside, no other vehicles. So, the peace this place provides is exceptional. I never expected my campus to be so amazing. You can meditate here for hours, and you won't be disturbed (given the case you submitted your assignments and get that amount of free time). This atmosphere is best for studies, the reason we all came here. So, you can say that our campus is unique in every aspect.
Which Aditya Birla company you would like to work for and why?
Aditya Birla Group is one of the most respected and robust companies not only in India but around the globe. There are many countries under its umbrella worth looking forward to. However, if I were to choose one I would go for Aditya Birla Capital primarily because of my interest in Finance and also because of the kind of growth potential it offers, and I would be able to apply my learnings which will definitely benefits the company.