What Makes IIM Indore Unique – Naveen Damodar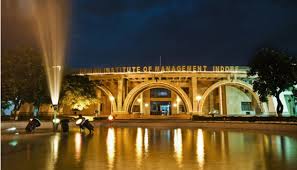 With the advent of the morning light, comes the quiet and insistent chirping of the birds and we open our eyes to the peaceful and lush surroundings that make up IIM Indore. Away from the noise and pollution of the city, the Institute is a haven of fresh air, unwinding roads and calm surroundings; until that calm is broken by the panic-stricken cries of the students who have to meet unimaginable deadlines on any given day. In that moment of sheer chaos, when the queues for the printer are interminable, and the calls to the professor to extend the deadline incessant, the peace and quiet of the place become irrelevant.
Life at the IIM Indore campus may be hectic, frenetic, downright hair-splittingly tiring but it is never dull. Between the many assignments, classes, positions of responsibility, committees, activity and interest clubs we are gainfully (or otherwise) employed on a regular basis. Since it is a completely residential campus, with accommodation for all the participants of the courses, it creates camaraderie and long-term friendships. The flip side of this, however, cannot be ignored. As the students live on campus, we have classes till and at ungodly hours, midnight sessions and exams, and constant pressure to deliver. In all of this, the one constant that remains is that the campus never sleeps.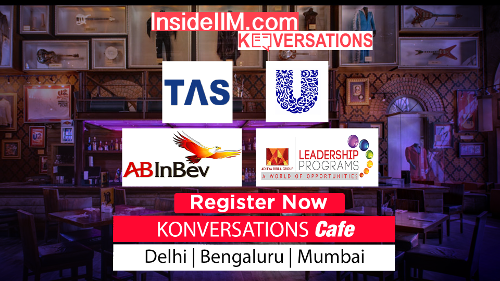 At the same time, participants also engage in things that normal students do such as enjoying sports, an activity that is facilitated by courts for various sports and a fully equipped sports complex. Birthday celebrations have become iconic on campus with more people than can be counted involved in wishing the birthday boy. The celebration of culturally diverse festivals, late-night partying, going out to the city in droves, long rides on highways around the lovely campus and drives to nearby destinations, among other things, make up the college of life on campus.
Which Aditya Birla Company you would want to work with and why?
Aditya Birla Group is one of the fortune 500 companies. It offers excellent exposure and good career growth. ABGLP is designed for the future leaders to drive growth and excellence. I would love to work for Aditya Birla Fashion and Retail. I am very fond of clothes. And at the cost of sounding very predictable Pantaloons and Allen Solly are an all-time favorite. I have been hanging out in their stores ever since the time I can remember. The variety, quality, colors and design are unique, classy, chic and very affordable. Since clothes is something I enjoy and these entities are an integral part of my wardrobe, I feel I can do a good job if given an opportunity to work for ABFRL.