What Makes IIM Raipur Unique – Anant Berlia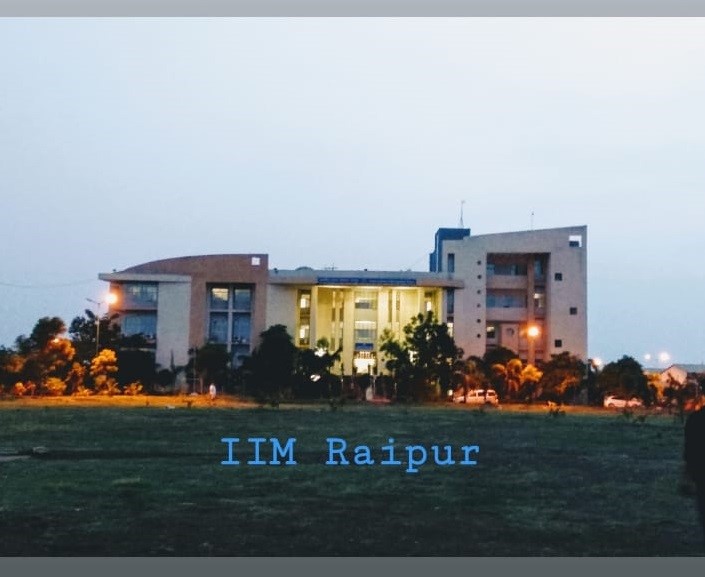 A common dream shared by B-School aspirants is to get admission in a prestigious and renowned business school. CAT was a stepping stone I crossed with nominal hardships. Succeeding gave me motivation. But this was not the end.
First up after cracking CAT was shortlisting the desired institute. IIM Raipur was in my list as in very short time it had attained success and its new under construction campus. I went from several grinding interviews followed by sleepless nights of worry.
I was overwhelmed with various emotions which were alien to me when I got the news that I was honoured by getting an admission in IIM Raipur.
I was filled with excitement to get back to hostel and campus life again, meet new people, new life, and better opportunities.
As I got here, everything seemed out of the blue. A single building campus. Hostels, mess, classrooms all in one block. I was very confused and setback but slowly everything started to fall in place. I realised that I was at an advantage with every basic facility of the campus available to me easily. Getting up late for classes was not an issue as you just have to climb up one floor.
Another advantage of being in a single building is that everyone is so closely knit together. We pass by each other a hundred times a day thereby getting to know each other a bit more with every passing.
Lastly, I know that even though I am deeply fascinated by huge campuses but this one building is an element that keeps motivated every day to work harder even if we are tired so much so that all we can do is sleep. But the unique thing which makes IIM Raipur stand out is the unity between the students and the feeling of oneness that we share by being so close to one another.
Which ABG Company would you want to work at and why?
Finance is the field which interests me the most. Going forward I would like to specialize in the field of finance and I think when I graduate from IIM Raipur Aditya Birla capital will provide me with the right platform to develop myself and mold my career in the field of finance. The varied roles offered by Aditya Birla capital proves that there is a lot to learn within the organization under the able guidance of esteemed personalities in the field of finance.
– Anant Berlia is a first-year student at IIM Raipur