What Makes IIM Udaipur Different? – Varun K B, IIM Udaipur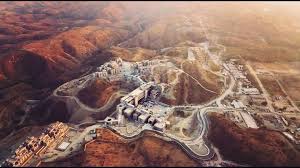 According to me what makes IIM Udaipur different among the new breed of IIMs that have come up in the past ten years can be summarised as the entrepreneurial spirit, academic excellence and a culture of mutual respect that it imbibes in all its members.
The entrepreneurial spirit is omnipresent and thoroughly imbibed in the culture the college represents. Be it the academic curriculum or the plethora of student-driven clubs and communities that function in the college; one is always encouraged to think independently and creatively. Out of the box thinking and new initiatives are always encouraged by both your peers and the management. For students who want to pursue their entrepreneurial dreams, IIMU has its dedicated Entrepreneurial cell that provides you with guidance, valuable knowledge and even the much-needed financial support to pursue your ideas. All activities on the campus are student-driven, and the administration always supports your initiatives. In a world in which innovation and entrepreneurship abilities are fast becoming the buzzwords, where even the big companies are encouraging intrapreneurs, IIMU makes sure that you are not left out.
Academic excellence is not just a buzzword that is taken lightly in IIMU. You are expected to commit 100% towards academics. And the best thing is that you can expect the same levels of commitments from your peers and faculty. This makes learning an enriching experience. Also, all the faculty members are encouraged to do independent research in their respective field of speciality, and special emphasis is made to make sure that this knowledge is brought into the classroom discussions. The curriculum is continuously updated and kept relevant to meet the demands of a dynamic industry.
Mutual respect and integrity are of paramount importance at IIM Udaipur. Be it the faculty, the housekeeping staff or the plethora of other employees and staff that runs the college, everyone is expected to show mutual respect. You are never looked down as a student by your seniors or faculty members. Ask for it and help is always given in IIM Udaipur
The saga of IIM Udaipur remains incomplete without mentioning the beautiful and vibrant campus that encompasses the idea of environmental sustainability. From the beautiful construction of the hostels that are inspired from the forts of Rajasthan to the artificial lakes, the whole campus blends into the surroundings. Nested in the Aravalli hills, you get a breath-taking view of the beautiful hills from your rooms for a refreshing start of your hectic IIMU day.
Which group of Aditya Birla would you like to work with?
I would like to work with Aditya Birla Idea Payments Bank Limited. The payments banks sector is poised for explosive growth with the advent of affordable mobile computing devices and access to cheaper data for the customers. In a country like India, where millions are left to be connected to the banking system and where mobile literacy is growing at a promising rate, the payments bank sector provides unique challenges and opportunities, which makes it an interesting sector to work in. With the merger of Vodafone and Idea, creating a telecom behemoth, with a far-reaching network throughout the country, the idea payments bank is poised for strong growth, riding on the Telecom customer base of the merged entity