What Makes IIMU Unique – Aayush Pundir, IIM Udaipur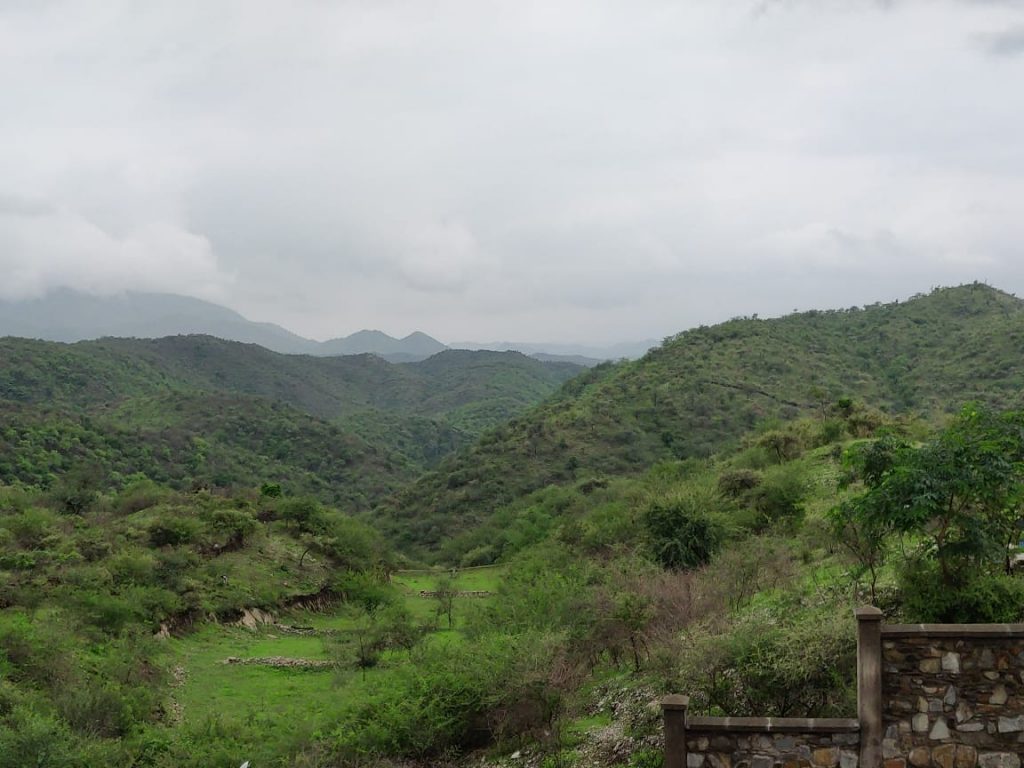 These hills have roads,
where no one goes.
Ten kilometers in a single stretch,
you can trek to the grounds where misty clouds flow.
Or sitting on a sunset-view edge, every eve,
you could write poems on the things that you adore.
When the daily routine gets too loud,
these hills bring you silence, and so much more.
IIM Udaipur (IIMU) campus is surrounded by beautiful, everlasting hills and natural beauty, which differentiates it from all the other campuses in the country. Apart from the culture of academic excellence bolstered by critical pedagogy and real-life learning, this campus has so much more to offer.
Sometimes, with deadlines continuously pushing you to the limits, management studies get weary. Our bodies feel broken, while our minds are on a timer to explode. This is where the campus comes to the rescue. A walk on the curvy roads, from the hostel gates to the main gate, give us the break we desperately need and helps in reinvigorating. If one wants to go long, we have bicycles too!
IIMU has a green campus. We keep a check on the waste we generate, and we make sure we don't waste any form of energy. In the first phase of the plantation drive organized recently, the students, teachers and staff got together to plant around 500 saplings on the hills surrounding the campus. The drive will be completed in subsequent phases. With all these efforts, students are made aware of the importance of ecological sustainability. For a fact- IIMU campus master plan has been awarded a 5-star green rating.
IIMU has its own Incubation center. Teachers, alumni and other people with expertise help students in building up on their innovative ideas. This promotes the culture of entrepreneurship and "out of the box" thinking.
The infrastructure of the campus provides a conducive environment for studying. All the rooms have AC and high-speed internet connections while every floor has basic amenities such as washing machine, refrigerator, oven, printer among others. A smooth functioning infrastructure (which helps in saving valuable time) can really make a difference in a students' overall performance.
Here at IIMU, mutual respect is one value we all live by. While the outside world treats people according to their social ranks and status, everyone in our campus is treated same. Our housekeeping staff is payed the same respect as we have for our fellow batchmates.
To sum it up, IIMU campus is unique in its own ways and is like a "home away from home" to all of its residents.
Which ABG company would I want to work for and why?
I wish to join Aditya Birla Fashion and Retail Group (ABFRL). The organization has shown tremendous growth rates in the recent years. As my interest lies in marketing, there is no better place to work for than India's No.1 Fashion Lifestyle entity. The company offers a lot of t raining in management like Gyanodaya and Leadership Development Program which will help me garner knowledge and sharpen my managerial skill. Also, the company offers exciting opportunities to work with people from different kinds of profession and backgrounds.