What Makes NITIE Unique – Anmol Bajpai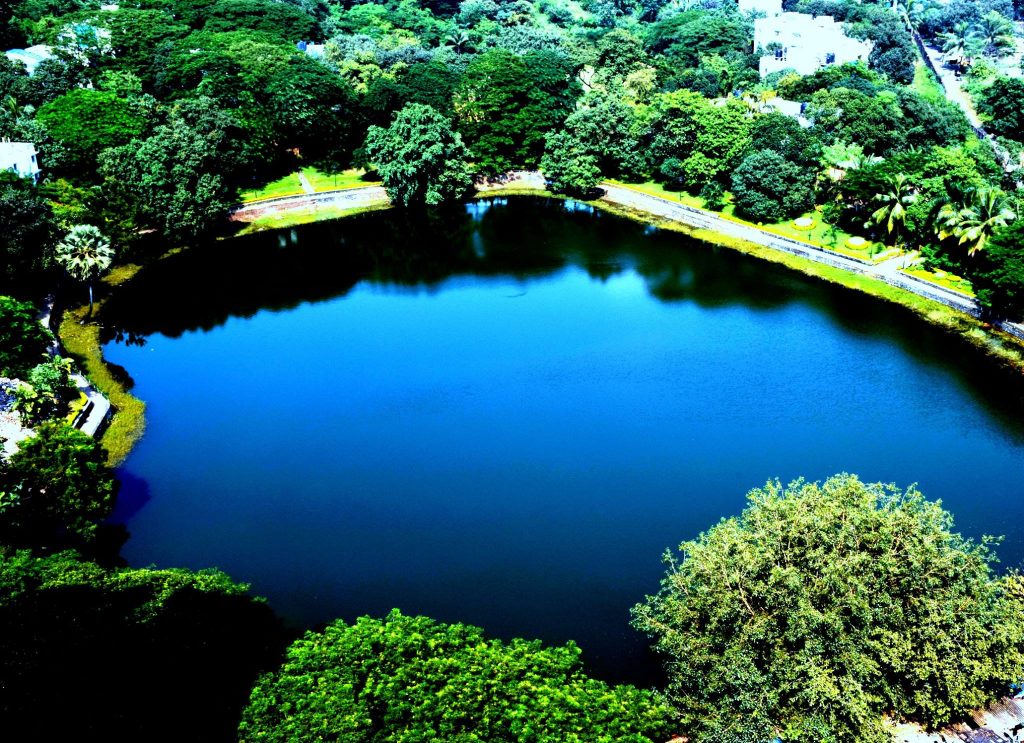 The first uniqueness is the hang-out place of every NITIEzen, our very own pond aka Sarovar. Here we can have the most entertaining time.
For those who are bored of petting campus pet dogs and are fed up of feeding the domestic cats, the NITIE pond offers you something exciting. Introducing our very own Campus Croc, our beloved reptile which makes its appearance once in a while during monsoons midst cheerful welcomes and of course alarming screams.
Everyday life in NITIE involves a min-trek up the academic hill. The 96 steps embellished with creepers all around ensure that the procrastinator in us still gets his daily dose of exercise. So the next time when you find a NITIE team winning a sports fest or a marathon, you know the secret behind it.
The 16 floor skyscraper hostel (Taylor hall) in NITIE is the tallest B-school hostel in India.
Which company of ABG I want to join and why?
I would like to work in a company of HINDALIKO ltd which is the constituent of the Aditya Birla Group because being the production engineer I have a strong grip over the manufacturing processes of aluminium sheets which is the basic task there.
I have also a keen interest in reducing the forecasting error with the help of reducing the Mean Absolute Deviation(MAD),thus increasing the forecasting efficiency and hence maximizing the supply chain surplus. I will focus on the different segments of customer and try to enhance the responsiveness corresponding to each customer segment.
-Anmol Bajpai