What Makes NITIE Unique – Anuj Swarnkar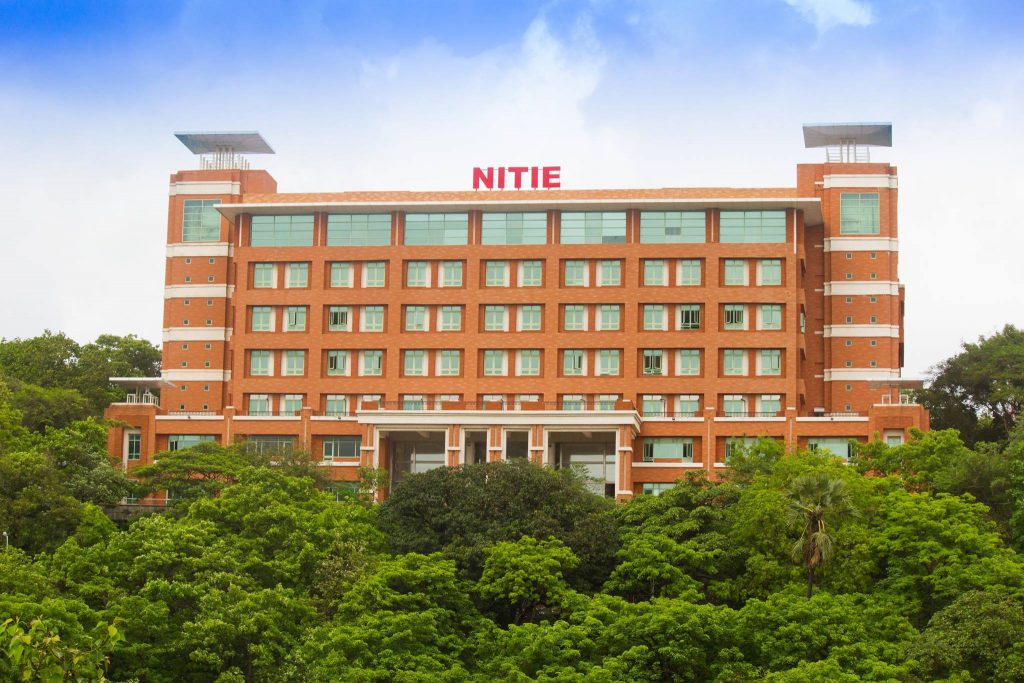 NITIE, a lush green campus that is practically a part of Mumbai's National Park, is the perfect playground for aspiring MBA graduates to learn and grow into better versions of them. A lot of activities here are student-managed — inductions, media relations, sports, events and placements. The first few days in campus are exhilarating. We rush around familiarizing ourselves with each other and the seniors, and forging connections we will carry with us for a very long time. Our learning curves are tested, and we spend hours discussing concepts, the world around us and getting to know ourselves. The discussions get so heated that sometimes, it's easy to hear people yelling across a crowded hall! And yet, amid all this chaos, we find the time to sit down, ponder at the beauty that surrounds us, and question the volatile nature of the universe. It is a brilliant dichotomy, being fierce yet kind to each other. When placement season descends, the batch seems to rise up to the occasion. The amount of faith, grit and preparation that goes behind placements is astonishing, and it makes the victory song that much sweeter. Another atypical experience is during the exam season, when students learn and teach concepts at an extremely rapid pace. We bounce ideas and theorems off each other, blitz solve case studies and barely sleep for an entire week. It gets even better when case studies are launched; people dig into rabbit holes to find the right solutions to their problems.
Committees and forums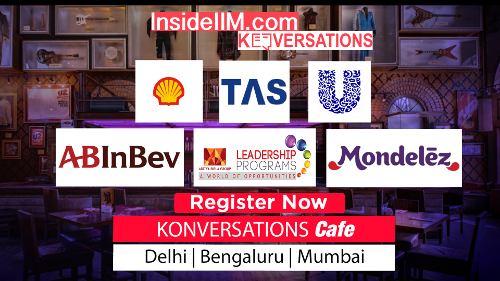 It is a universally acknowledged truth that first year MBA students, with all their skills and convictions, must be in want of a committee. A large portion of student life at the institute is dictated by committees and forums that a student is inducted into within a few weeks of joining. This association then becomes a tightly knit group of individuals, specifically selected to perform one of the many student-driven tasks that help us function. In the long run, it gives access to a huge network of helping hands and mentors. During the course, it teaches students about ownership, responsibility, people management and time management.
Fests and meets
Our annual fests and alumni meet offer opportunities to meet and connect with several prominent graduates of our institute — each of whom has a unique perspective on how we can engage with the course. The meetings are so insightful and inspiring that it leaves us feeling like we can conquer the world. There are so many doors to open; it becomes a lesson in prioritization. There is a hunger to succeed, and we are not throwing away our shot at it.
ABG Pitch
Hello sir, I am Anuj Swarnkar currently pursuing PGDIE programme in NITIE and I have been following the Aditya Birla Group since a long time which is the largest Indian MNC. Having an educational background from NITIE, which is known as the Mecca of Supply Chain, I will be honoured if I get an opportunity to work in Aditya Birla Retails. I have developed a particular interest in this company of your group since it is among the top 3 value retail chains in India having 513 supermarkets and 16 hypermarkets. Being spread across 2 million sq ft retail space in more than 60 cities across India, it has over 300 million loyalty card customers. This will be an excellent opportunity for me to follow my dream and I will give my best towards achieving the vision of your group to be a premium global conglomerate.
-Anuj Swarnkar