What Makes NITIE Unique – Preetam Ray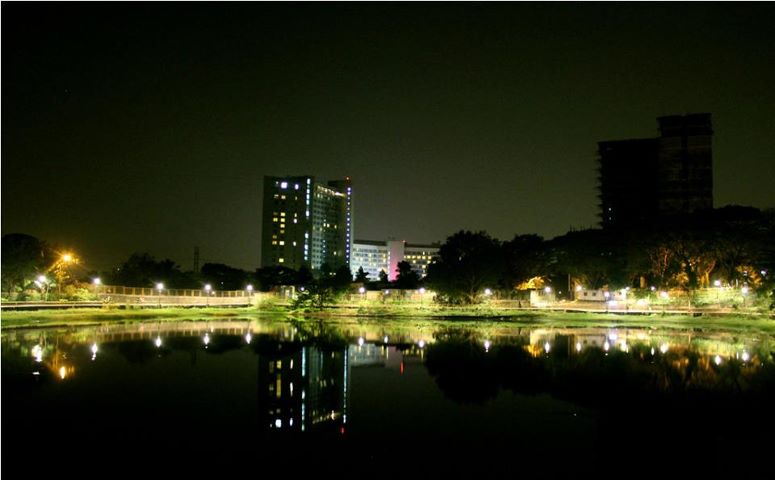 Placed at the purest place in Mumbai, the financial capital, NITIE is built upon hilly terrain. Vihar lake touches one side of NITIE, while the other side is surrounded by Powai Lake. 'God's own campus' is how we call it to describe its beauty. What makes NITIE unique? Everything! Let me highlight few bullet points to prove it :
 Mecca of SCM/Operations – Time has tested NITIE and it never failed when it comes to expertise in Operations. Ranked number 1 and touted as the Mecca of SCM/Operations, the campus of NITIE enjoys numerous live case challenges and excellent corporate connections. Consistency in being number one, comes with high responsiveness in course structure which is revised frequently to match developing industry standards.
Diversity – NITIE offers the most unique diversity. The peer group is a healthy mix of future managers from MBA equivalent course and M.Tech equivalent courses. All of us are part of the same classes of daily course proceedings. Our Diversity does not stop here. The whole batch comprises of fair numbers of freshers along with students with work experience. A normal day class proceeding is marked with a discussion where students add inputs from either their work experience or from their academic days.
Leaders with Engineering Excellence – You need to be an Engineer to aspire to being a NITIEian. You need to be the best of Engineers to be a NITIEian. As the leader of Operations/SCM, courses do take a mathematically rigorous path that can only be handled by students with strong mathematical foundations and the calibre to co-relate the practical significance of them.
Maha Mandi – One of a kind event where students take the business to the street where it actually belongs. With the moto of 'Socho Becho Seekho', NITIE students take on streets to get a real time experience of doing business and learning the tricks of trade. The students hence gain insights about consumer behaviour, sales, presentations, relationship building etc. Last year, the institute achieved sales of worth Rs. 12 lakhs with the help of 1200 students reaching every nook and corner of Mumbai. In association with Navnirmiti, and NGO working towards disseminating education to the underprivileged children. Through Maha Mandi, toys made by the NGO are sold by the students and the proceedings are used by Navnirmiti to educate the children.
Which ABG company would you want to work for and why?
Aditya Birla Retail Limited.
Retail units are a convolution of Operations & Marketing/Sales. As a budding manager, experience in retail sector will expose me to the complexities of integration of functions, an essential for climbing up the leadership ladder. Retail units deal with one of the most unpredictable clients, the common people, which will be a challenging role while forecasting. ABG Retail with 529 stores, and one of the top 3 value retail chain, is the company I aspire to be a part of. As a leading diversified conglomerate with global presence, it would be a pride in itself to be associated with ABG.
– Preetam Ray