What Makes NITIE Unique – Radhesh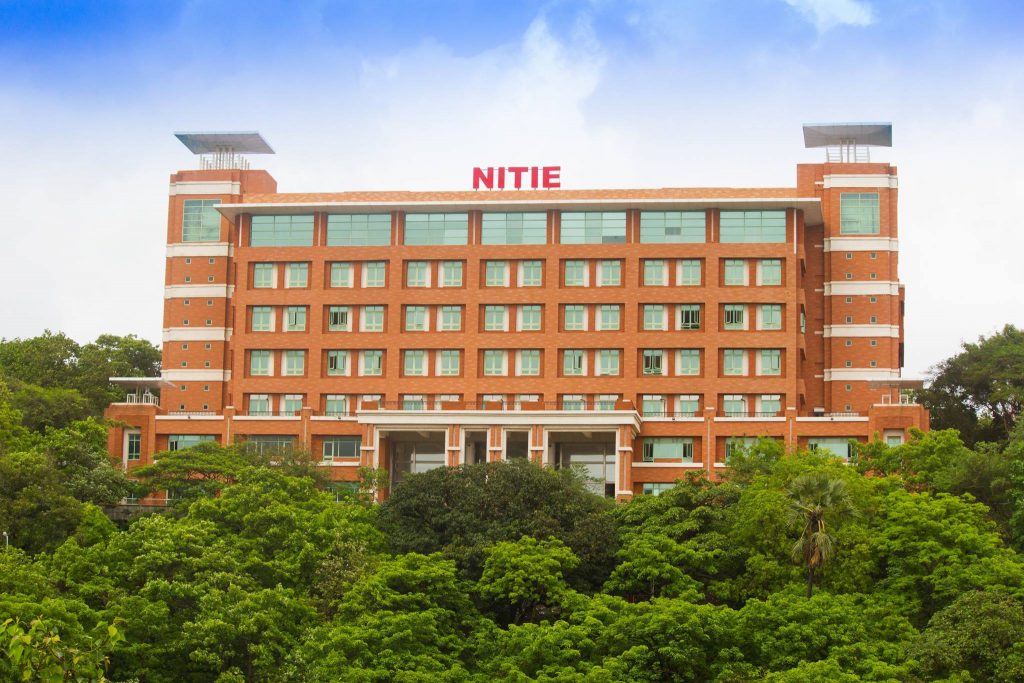 If one is to imagine a B-school in Mumbai near the Hiranandani, the picture that comes to mind is the concrete jungle like structures consisting of dark hallways or a beautiful infrastructure but a concrete jungle nonetheless
I would have thought the same thing if I hadn't known it beforehand, there are some things that make NITIE unique.
The environment:
The Majestic Vihar Lake and the serene spread of shades of green of Sanjay Gandhi National Park in the background and the beautiful Powai lake with the Hiranadani skyscrapers in the background paints a picturesque view. It isn't called The 'gods own campus' for no reason.
Not to forget the most favorite hang-out place of every NITIEzen, our very own pond, it's the best place to get your thoughts straight, and it has probably given rise to several successful Managers & Entrepreneurs their big ideas.
The wildlife:
Life at NITIE sometimes has been called as a safari, with a national park in the vicinity it's not that difficult to imagine. But not many campuses can boast about the sighting of a predator like a leopard. The stories about the sightings of leopards especially near the Anand Path are legendary.
NITIE campus is famous for its dog friendly nature; there are some cats around too, but before 2015 the pond offered another option for the adventurous ones, A Crocodile! Now the pond is taken over by snakes and a beautiful family of ducks.
The Hostel:
Every day in a hostel is no short of a resort experience, it's not just about greenery but the hostel as well, it has quaintly embraced the skyscraper culture of Mumbai his behemoth of a building is the tallest B-School hostel in India standing 16 stories tall.
It can be summed up as the 'Urban Experience in the natures cradle'.
Which Aditya Birla Company I would like to work for?
Hindalco
It is one of the world's largest Aluminium rolling companies and one of the biggest producers of primary Aluminium in Asia. Currently they are using multi mode and single mode transportation between Renukoot to Haldia & Renukoot to Mumbai in which they are trying to find a optimize mode of transportation (Rail vs Road). They are planning to reduce their logistics cost by 10%. I believe this is the right time and right place for me to get an on field exposure as well as to implement the acquired knowledge of Supply Chain Management.
– Radhesh