What Makes XIMB Unique – Aniket Suresh Pandit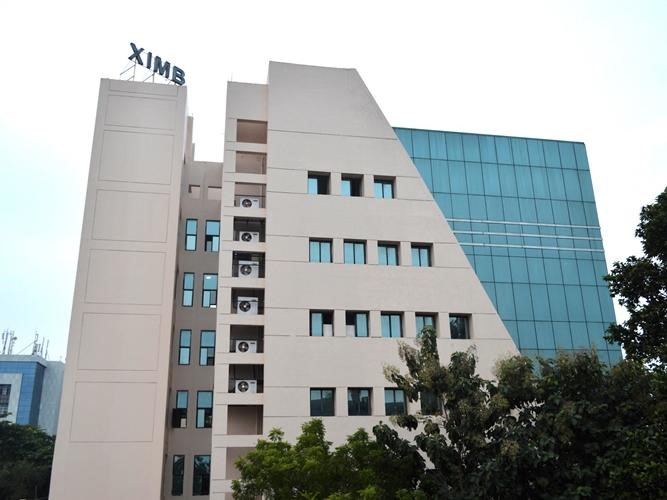 After what seemed like an eternity of entrance preparations, results, GDs and interviews, our doors to one of the best B schools in India were opened.  Xavier Institute of Management, Bhubaneswar, with a legacy of more than thirty years is truly a dream institution to many aspirants. Located in the prime part of Bhubaneswar, its campus puts a lot of other B school's campuses to shame. Modern infrastructure, humongous playground, state of art classrooms – everything one would wish for in a top management school. Getting into such reputed B school was bound to give us pre-joining jitters.
All the jitters, confusion and queries were taken care of by the seniors. Ever since the day of interview till the day of joining the institute, seniors were in constant touch with us and guided to make our transition smoother. Never had I witnessed such student driven culture before. Each and every senior is involved in making sure we get a gist of the corporate world.  I am still a starter in the campus, but I can confidently say that after the first year of MBA gets over, the learning which we would get from our seniors would be far more than any book could provide.
I am constantly bombarded by the words 'XIMB legacy' and 'XIMB culture'. I witnessed this just within the first fifteen days of joining. A sports festival, cultural festival, inter hostel competitions – all within the first fifteen days, and I was told we have only just scratched the surface. Juggling lectures, assignments and festivals was one hell of a lesson.  All these activities helped me in knowing my batchmates, my seniors and also planted in me a sense of belongingness to my hostel, to my section and the institute.
I chose XIMB because of its academic rigour and its ability to churn out future business leaders. Unexpectedly, in addition to that, I have received an entire fun learning experience. My journey has just started and it has started on a sweet note.
Which ABG company would I like to work for?
If I had the opportunity to work in ABG, I would choose Aditya Birla Fashion and Retail Limited hands down. My elder brother had a liking for 'Louis Philippe' , 'Allen Solly' and 'Van Heusen' shirts which eventually trickled down to me. This liking turned into an obsession. To grab an offer where you are surrounded by product you love would be like a dream come true.
-Aniket Suresh Pandit
BM,1st year,XIMB