What Makes XIMB Unique – Mohini Kejriwal
It was on 18th June'18 when I reached XIMB; one of the coveted B-Schools, ready to embark on a new journey of passion and excitement. After spending more than a couple of weeks I am well versed about the place and would like to throw light on some areas on how this campus is unique and enthralling.
It has a lush green 35 acre campus, big enough to have a large playground, jogging track, Tennis court, basket ball court, badminton court and an auditorium. The campus is digitized with 24hr Wi-Fi with good connectivity. We all have heard about the life in a B-School, and here I was living it! No sooner had we settled ourselves in our rooms than we were flooded with case studies and presentations. Within a couple of days we got ourselves mentally prepared for the things that awaited in the coming months. The habit of sleeping 4-5 hrs. a day and being on time started getting imbibed in our DNA. Very soon we got accustomed to "Bhaina" the Odia equivalent of "Bhaiya" for conversations with mess incharge, shopkeepers etc.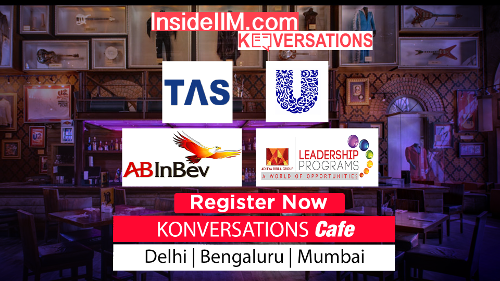 Academic rigor is one of the USP's of XIMB. An impressive faculty staff enriches the 30 year old legacy of this institution. It has been an awesome experience to be studying under these professors who are very patient in repeating the concepts umpteen number of times right from scratch as 85% of the students are from engineering background. But they are very strict with discipline; owing to which I have dropped my habit of procrastination and learnt to be punctual.
Additionally, it's not only the academics, XIMB also has a committee for every function and area of interest apart from the core committee. These give students to develop leadership qualities and enhance their personality which is very much required from an MBA grad.
My journey has just begun, a lot is to be unraveled in the coming months and the uniqueness of my campus shall go beyond the above quoted lines.
ABG Company I would like to work for….
The brand of ABG suffices in determining the work culture of the company and I am fortunate to be a part of one such company, Idea Cellular Limited.Aditya Birla group is known for its employee-friendly work culture and is one of the largest conglomerates in India. Given an opportunity again, I would like to work for Aditya Birla Fashion and Retail (ABFRL). It has leading fashion brands and I would like to be a part of the Marketing team of this ABG Company.
-Mohini Kejriwal
BM,1st year,XIMB