Making a White Globe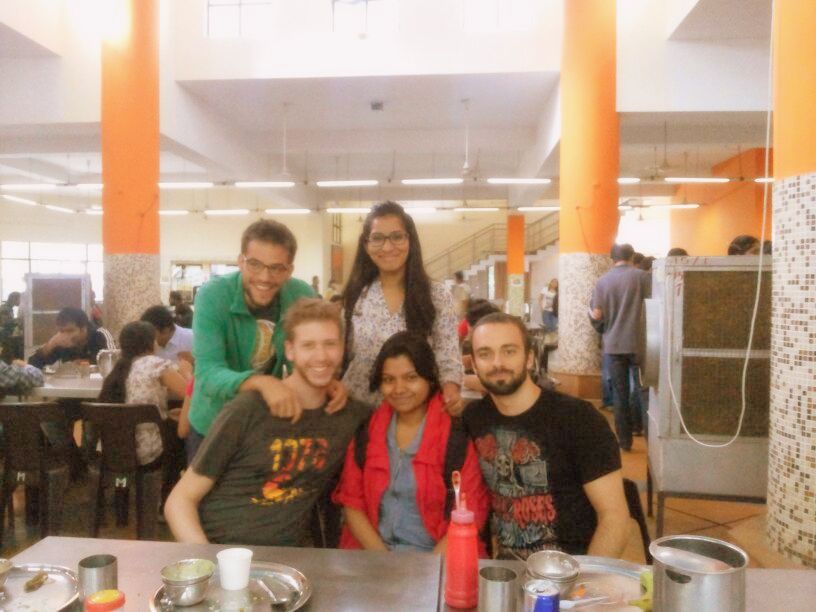 As everything gets globalized and global events give a formation to our future, top management schools from across the world want a slice of experience at IIM Lucknow. Student Exchange Programmes open up the opportunity to enjoy life inside the gates of the beautiful campus. The students of IIM L play host to those from Italy, Switzerland, Ireland and other countries across the world.
Different culture, tradition, language, attitude and similar things often make us feel uncomfortable. But surprisingly, Fabian from Copenhagen Business School has something totally different to say. "I was absolutely excited about coming to India. I always wanted to find out what it meant to be a part of such a rich culture." He hails from Switzerland and loves the food in the mess. "The students of IIM Lucknow are so friendly, the campus is beautiful, I'm loving it. It's altogether a great experience."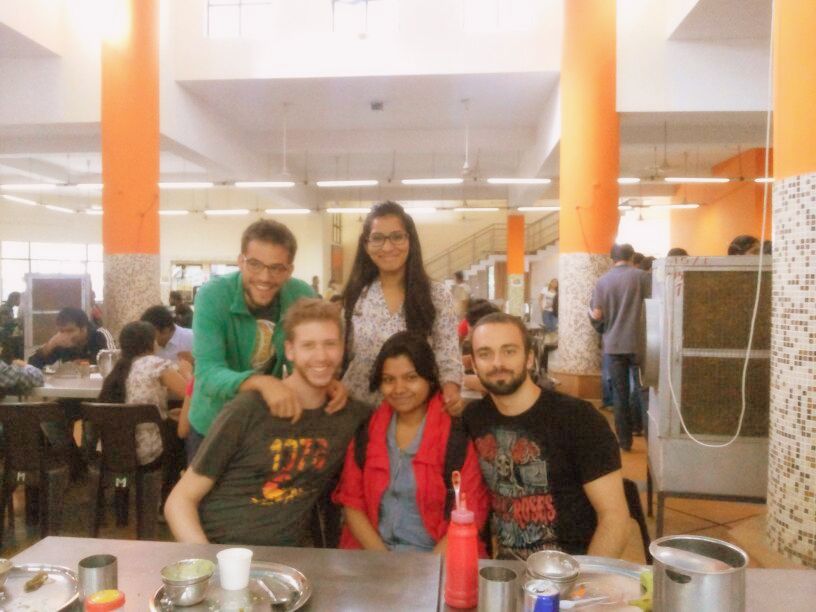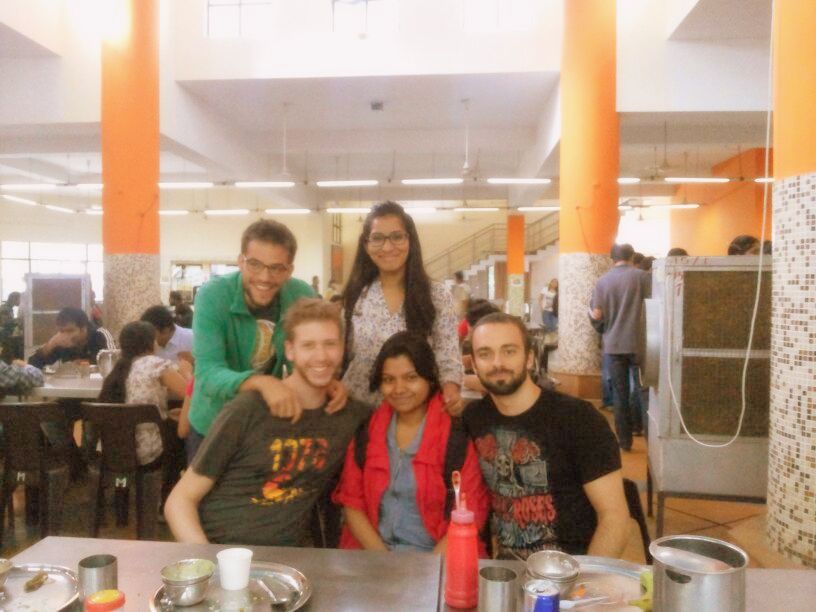 Recently, the exchange students participated in the fashion show and other events in Varchasva, the annual sports and cultural fest of IIM Lucknow. It is not easy to live in a place where everyone is so different. Hence, the students of IIM Lucknow step forward as guides and buddies to their new friends and thus builds a healthy, invaluable and timeless relationship between them. "My buddies have taught me small phrases in Hindi like 'Aapko Kya Chahiye' (laughs)," said Daniele from Bocconi University. Daniele goes on to say, "I enjoy going to the gym and the swimming pool every day. It's a great place to be."
On what he did not like inside campus, Matteo from Copenhagen Business School said, "I don't understand if it is good or bad. But things are different over here… the food, the culture, the people. And I'm cherishing the difference as much as I can during my stay here."
The Exchange students involve themselves in scores of activities inside campus. On the festival of Diwali the exchange students decorate hostels with lights and colours. It is always a great sight to find exchange students in Indian ethnic wears. It is a symbiotic process of learning, enjoyment and fun between the exchange students and the students of IIM Lucknow… the only time in the year which gives a feeling of living inside a white globe with all those imaginary boundaries removed. Inside the gates of IIM Lucknow, these students smile… they laugh, they participate, they learn, they cherish, they carry home an awesome experience with amazing memories.
This article is written by Debalina Haldar, class of 2015 student at IIM Lucknow. Her novel, The Female Ward, was published in May, 2013. She is the Creative Head and Core Coordinator of the Media and Communication Cell at IIM Lucknow.
Media & Communication Cell IIM-Lucknow
IIM Lucknow's Media and Communication Cell (MCC) serves as a communications liaison between the Institute and the external world. MCC also acts as the community building platform of IIML and ensures that all the student activities and initiatives at IIM Lucknow receive public recognition