Making Your Business A Digital Business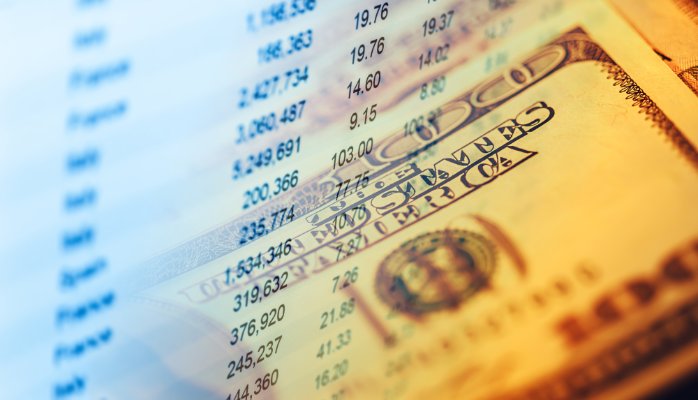 You have heard the buzzword and want to cash in but don't know how. This post will give you insights to everything you need to consider, plan and implement to achieve a customer-centric, synergistic digital business.
Goodbye, IT-enablement. It is the age of the digital business. If you are someone who thinks that both these terms mean the same thing, Gartner predicts that you are going to be 'blindsided'.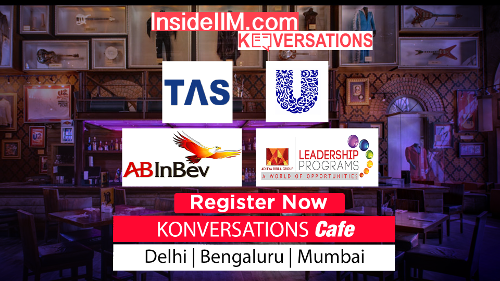 "Digital business is not synonymous with IT. It is about revenue, value, markets and customers. It is outward-focused. It is a metaphorical combination of front office, top line and downstage compared with back office, bottom line and backstage. True, information and technology help to build the capabilities for digital businesses, but they are only part of a complex picture."
The benefits of digitizing your business include an enhanced, seamless customer experience that leads to higher sales, more revenue, and greater efficiencies. But to achieve holistic digitization, organizations must make disruptive changes to the way they deal with people, process, and technology. Here's what a business needs to do to become a digital business.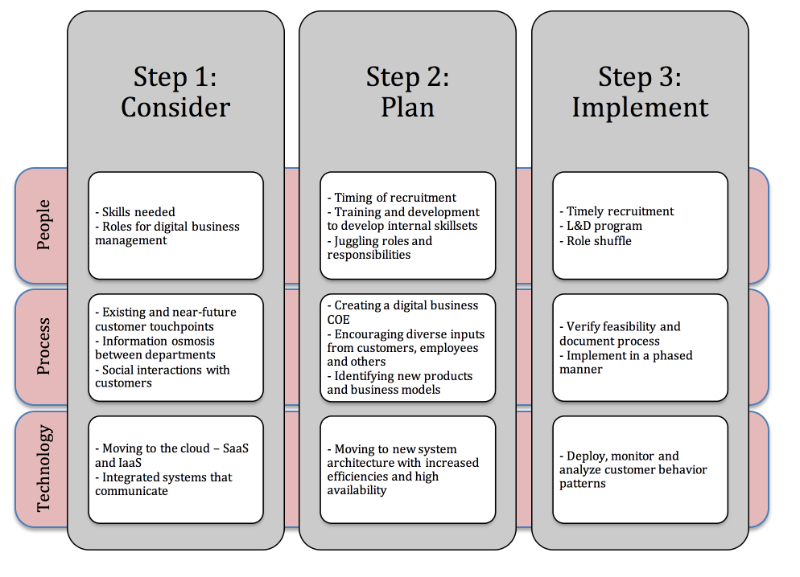 Before you start on your journey, consider the people you will need to make the journey as glitch-free as possible. If this means hiring externally or training people internally, study each option to find out what's better for your organization. Think of what you would want to change in your process. Since the customer is in the center of all the attention in a digital business, consider all possible customer touch points that will be affected. From a technology standpoint, consider what you would want to continue managing in-house and what you would want to outsource. This typically means conversations with SaaS and IaaS providers.
Once you have built the right mindset based on the above considerations, it is time to plan the road ahead. Set timelines, measurable goals, and key performance indicators across people, process, and technology.
In a phased manner, implement the digital business strategy. Iron out issues in an agile method and incorporate learnings to other parts of the plan as well. The path to a successful digital business is different for different organizations, so you have to find what works for you, your customers, your employees, and your stakeholders.
—————–
About the Author
Naveen Joshi has extensive experience in customizing open source products. Currently, he is working on IoT solutions with Big Data Analytics.