Making Your Work Experience Count – Alternative Mavericks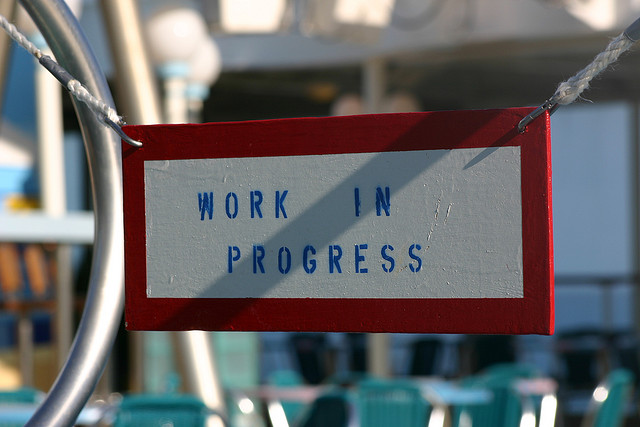 The other day, I was at the bank to run some errands when the manager politely asked me if I had a few moments to spare. He wanted my opinion on something "urgent".  I agreed and he led me to his office. It turns out that the fellow was the branch head and we were soon sitting in his office.  All this time, I kept wondering what possible subject could the branch manager want my opinion? It didn't take long for me to find out.
"Sir, I wanted your opinion on my son's career. He is a very bright fellow- electrical engineer working in the IT sector. He is doing very well. The company sent him to London for 3 months for a project…" the beaming father started..
"Now, he wants to do this MBA. He has got good work experience of 2 years. So MBA is next step…He is taking CAT this year. But he is an electrical engineer working in IT sector – will he get a chance?"
Often, I get many students asking similar questions expressing doubts over the relevance of their work experience and how their engineering degrees have little relevance working as programmers, coders, testers, debuggers etc in IT firms. A large number of us come from this background and find it impossible to break through the clutter during interviews where we compete with people who are able to demonstrate a stronger relevance between their vocations and professions.
Hence, a lot of us have to struggle and grapple with this problem. Students face this problem during CAT interviews, GRE /GMAT essays and applications, job interviews and are often given that look as if they have wasted their engineering degrees by working in a different field.  I am here to present a different hypothesis – it is not where we work that matters but how we work that counts the most…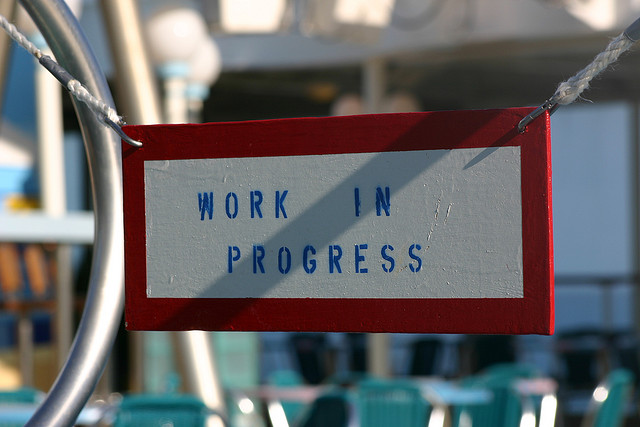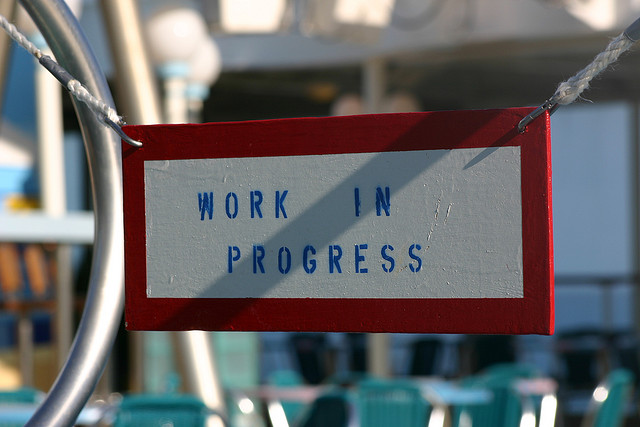 Source: Flickr – via blumpy
Your work is your signature. As you move up the career ladder, chances are you will find yourself working more with people and the strength of your success is as strong as the weakest member of your team. This is where you can make a tangible difference. You see, job interviewers, CAT panelists, international university recruiters and potential bosses are keen to know how much how of a team player you are. Are you the weakest link? Can you handle pressure and deadlines? Do you have the ability to work with geniuses and the tolerance to lead imbeciles to achieve tough team goals? Are you responsible enough to be trusted by your bosses?
The big takeaway from all of this is simple – Anyone can be a manager but are you a leader? There is no point of working for several years if you are unable to demonstrate your leadership by your actions. It does not matter in which field or industry you work because what matters is your ability to shine through your work.  'Teamwork', 'leadership', 'responsibility' are difficult constructs to put down in words but it is possible if you are able to approach your work with the end objective of producing great work…
I have met people with 10 years of work experience but with the emotional maturity of a child and I have met fresh engineering graduates with the pragmatism of leaders. I am sure you would have met such people too.  Work experience in itself is irrelevant because the quantum of work experience is less important than the quality of the work experience.  Think of it as a boxing match – the number of punches don't count, it is the impact of the punches because all it needs is one knockout punch to win.
How does it tie in with your CAT preps? Most MBA programs work by having student teams of 4-6 members who will work together to solve case studies. You learn as much from your team members outside the classroom as much as you would pick up from your professors inside the classrooms.  You need to pack in as many impactful punches in your arsenal as you can while you are in the corporate domain.  Hence, focus on creating a body of work that is interesting, unique and diverse from the rest will let you stand out from the crowd..
I leave with your thoughts to this delightful quote by Steven Wright – "If your car could travel at the speed of light, would your headlights work?" – It is not relevant to the topic … just a tiny literal punch so that you remember the point
Good Luck…
Raheel did his MBA from a well-known institute of management in western India. He believes that everyone is a genius but if you measure a fish by its ability to climb a tree, you will find the fish to be pretty dumb!!
About Alternative Mavericks
"Alternative Mavericks", weaves different stories to present unconventional view points which challenge the readers to not accept everything at face value. Raheel has completed his MBA from IIMA. He loves working on new ideas and is constantly coming up with new ways to solve old problems…
Read everything about IIM Ahmedabad here
Read everything about Executive Education here