Managing CAT Prep And A Full-time Job – Live Chat Transcript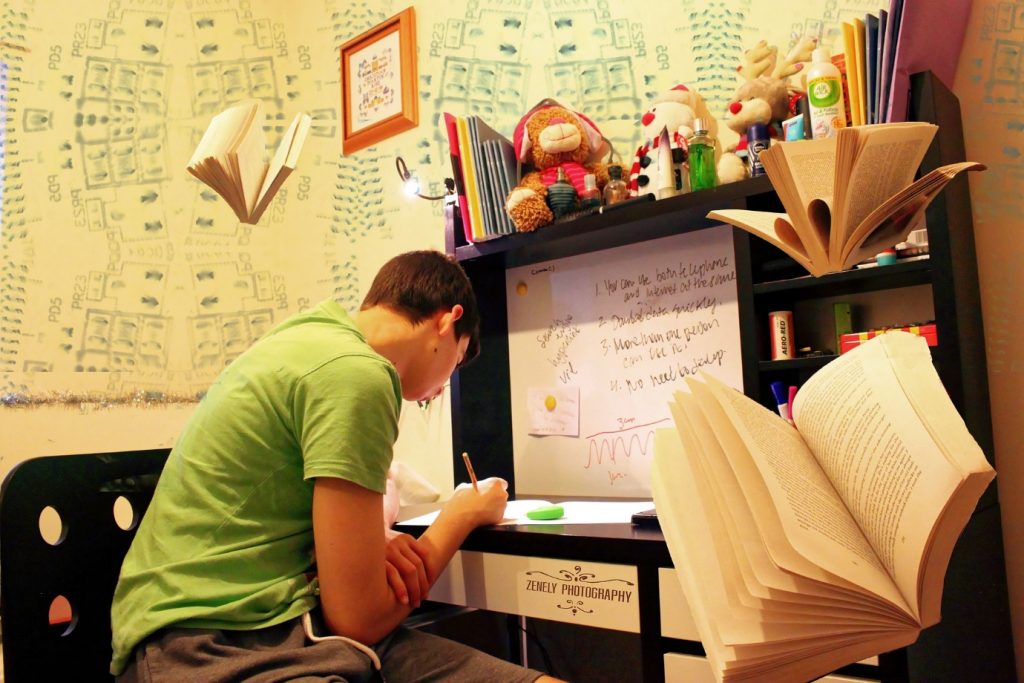 Should I take a drop for CAT Prep? Should I take a leave from work? How do I manage CAT Prep with night shifts? I don't have enough time to study. How important is work experience? To answer all these questions and more we have ARKS Srinivas from Vistamind to help you.
ARKS Srinivas is an IIM Calcutta alumnus and has trained students for CAT over the last 20 years.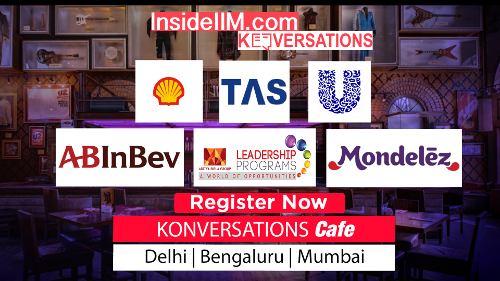 Here are some excerpts from the live chat:
Shikha Sharma: Hi, I took admission in a tier-2 B-school this year but I wish to appear for entrance exams again this year. Will it be a problem?
Vistamind Counselling: Hi Shikha, it should not be a problem. However, if the b-school is decent, you will not have time to prepare for CAT, given all the various activities that happen within the b-school.
Amrita KP: Hi sir, I am working with one of the big 4's. I feel it is difficult to manage studies with work. Please advise me how can I manage both.
Vistamind Counselling: You will have to set aside either the entire weekends or 2 hours on a daily basis for the next one year. That is all that is needed. Either sleep less by 2 hours every day or stop watching movies and freaking out on the weekends.
Samarth Shekhar: Hi, I have 6.6 CGPA in 10th 62% in 12th And 58% in graduation and I am in the final year. Is there a chance to get a call from any IIM? And I am an obc-nc candidate. What is the least percentile I must get to secure a call from any IIM?
Vistamind Counselling: If you can secure around 90%ile, you will definitely get calls from many IIMs.
Akhil Avargolla: Hello sir, I have scores of 81.4 %, 84.83% and 82.37% in 10th, 12th and graduation(final year) respectively. I have been scoring consistently at around 90 percentile in my mocks. I belong to the open category. How much should I score in cat 2016 (both in terms of raw score and percentile) to get calls from the reputed IIMs and FMS?
Vistamind Counselling: You will need to be in the 98.5+ range for FMS and 99.5+ range for IIM ABC. Around 99+ will give you IIM L and 98.8+ will give you IIM I and K.
Uma Rajeswari Somireddi: Also bit worried if the number of RC's are going to be lesser compared to last year. What is your thought on this?
Vistamind Counselling: No thoughts :). It is a matter of only 5 more days. Just wait it out! They will announce the pattern on 18 Oct.
Joy Chakroborty: How much can an average guy without any cat prep get?
Vistamind Counselling: That is a very subjective question chakroborty. I know of people who fit that description that got 98+ and also people who got <50.
Joy Chakroborty: Are all the questions in CAT high level?
Vistamind Counselling: Definitely not. There will be easy ones for sure even in a very difficult paper.
Joy Chakraborty: Can you please give me stats. How many questions per section should I attempt to get good percentile in CAT?
Vistamind Counselling: Assuming you get 80% accuracy, you should attempt around 26 in Quant, 25 in Verbal and 25 in DILR to get the 98+ percentile. This is again assuming the paper to be of moderate difficulty level.
Joy Chakroborty: For around 90 Percentile?
Vistamind Counselling: 21-22 Quant, 19-20 English and 19-20 DI LR.
Rishika Goyal: I have 95% in 10th 85% in 12th And an aggregate of 79.2 % (up to the 2nd year) How can I brighten my prospects of getting into an IIM if I do not have any work experience? Currently, I am in 3rd year of engineering and due to lack of any continuous vacation, I am unable to take up any internship. Please suggest some ways to cover this up.
Vistamind Counselling: Firstly, please focus on your third year academic score. you need to be in that 80+ zone to have a good chance. Then from your second semester of third year,  join a good coaching institute. A one year regular prep is good enough for all the IIMs.
Joy Chakroborty: My main problem is in RC section. Please suggest something.
Vistamind Counselling: Read as much as you can in the next couple of months. Take RC test every day. You can also attend VistaMind workshops.
Joy Chakroborty: Sir please suggest some good MAT colleges.
Vistamind Counselling: Department of Management Studies, Indian Institute of Technology, Madras TA Pai Management Institute, Manipal Great Lakes Institute of Management, Chennai Indian Institute of Social Welfare and Business Management, Kolkata ABV- Indian Institute of Information Technology and Management, Gwalior.
Rohit Verma: Sir, I am currently working in SBI as An Asst. manager. Will this experience be having any good note for MBA. I wish to go for Finance stream.
Vistamind Counselling: The work experience is good. If you have around 2.5-3 years, this is the perfect time to crack CAT.
Rohit Verma: Actually this is a govt. Job and my CTC is around 15 lacs. Should I go for PGP or PGPX?
Vistamind Counselling: You can go for PGP from the top three even with 15 lacs CTC. but then you will have to be the topper there. If you can pull this off, you will not regret the decision 🙂
Anshul Makkar: Sir, My Academics are 89.34 in X .. 86.0 in 12th and Work Ex : 2.5 Years at Infosys. With this profile, can you mention what should be my target percentiles? And what is the consideration given to Work Ex.? Is this the optimum time to get an MBA ? Will CAT 2017 attempt be too late or work ex of 3.5 will count as a negative side?
Vistamind Counselling: 3.5 is not really negative. It is just below optimal (optimal being 3 years) but still very good. You should target around 99+ to get some really good calls.
Sharwari Harode: Hello Sir, I have been working in Amdocs for 1.5 yrs now and my scores are 96.2% in 10th, 87% in 12th and 81% in Engineering. Will this work experience will be of good use ? Can you also suggest the no of hrs I need to put in for CAT ? I study for 2 hrs on weekdays and 4-5 on weekends.
Vistamind Counselling: What you are doing is perfectly fine. Most important thing is to keep this going until the end. If you can spend that 2 hours weekdays and 4-5 hours weekend, then you will crack CAT for sure!
Sharwari Harode: And how about my work experience? Is it good enough to be considered?
Vistamind Counselling: It is okay. Nothing great. But if you are going for CAT 17, you will have 2.5 by then which is decent.
Divyansh Modi: My Academics: X – 92 XII – 84 Bcom – 61 Professional- Chartered accountant, ACCA ( UK LONDON) Prof Exp: 1 year. How much percentile will earn me top 5 colleges?
Vistamind Counselling: Around 98.5+
Divyansh Modi: Will my average academics be a hindrance in my CAT?
Vistamind Counselling: It will be for the top IIMs.
Divyansh Modi: But won't my professional qualification would balance it off?
InsideIIM Counselling: For shortlisting 10/12/Undegrad scores are crucial – your professional qualifications will help you in the interview stage but not at the shortlisting stage. Score as much as you can and hope for the best. Highly recommend that you apply to MDI, FMS, IIFT, XLRI as well.