Mangalore To Mumbai – Sumangal Kamath's Journey To NMIMS Mumbai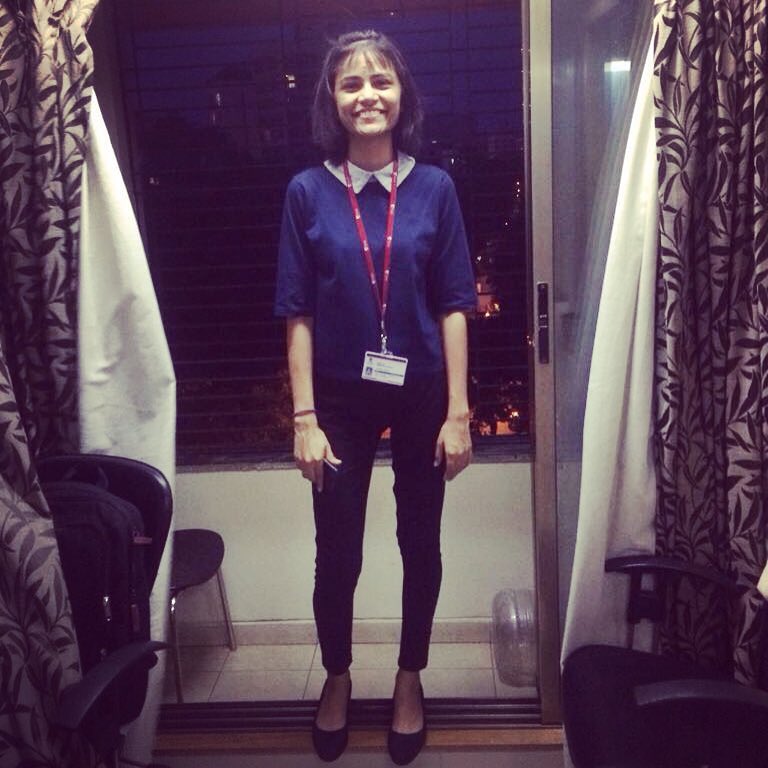 I have always wanted to do an MBA, ever since I understood the term. I still remember in grade ten, when my friends were having a hard choice deciding if they were to take up Science, Commerce or Arts, I had already made up mind that it was going to be Commerce, post which I would do an MBA. It's 6 years post that decision, and it only makes me feel great.
So how did this journey from Mangalore to Mumbai happen? Here it goes. I passed out of grade twelve with a 97 percent, and decided to pursue my B.Com from St Aloysius College, Mangalore University. I did want to make it to SRCC, but however, I could not. So, I decided to stay back and prepare for my MBA exams from the first year of degree itself. There's always a notion that non-engineers find it harder to crack the MBA entrance exams, however, I didn't fall for it, as I had been taught to believe in the beauty of hard work. I started my preparation by dedicating 3-4 hours to study, each day, during my first and second year of graduation. In my third year of graduation, I took my preparation a step further. It was also a little easier as I had classes up to 2 PM. I appeared for almost all the MBA entrances during 2015, however, couldn't make it to any good b-school. I was hugely disappointed. I had always been an overachiever in life, and l hadn't really witnessed something like this until this point. The disappointment was majorly because of the preparation that had gone into the exams. Moreover, I was just a 20-year-old when all this happened, and it was really hard for me to cope up with my first failure in life. That is when my parents stepped in, and my mom made me realise that I was too young to even term something as a failure. I knew I would give my exams again, the coming year and this time I made sure that my preparation was at its peak. I sat for campus placements and got placed at Northern trust as a Hedge Fund analyst. I utilised my summer break efficiently before my work could begin because I knew that there would be a time crunch once I'd start working. 8-10 hours of study during summer vacation, post which I started off with my first job. The job was great, there was immense learning. However, as days passed by, I realised that this was not what I wanted to do. Hence within a period of 3 months, I quit my first job. You know as a twenty-year-old it was quite a bold decision for me to make, but I really didn't see a point in investing time in something that I didn't want to. I wanted to explore other avenues and this time since my preparation was at its peak, I knew I'd make it to a good b-school. I had two months off, from November to December before my internship could begin. I appeared for all the competitive exams and then went on to intern with the Government of Karnataka and later on did a three-month-long digital marketing internship as well. During my internships, I simultaneously prepared for my GD-PIs by brushing up on my academics and reading the newspapers religiously. It was a great period. I still love those 3 months. February is when I realized that I had made it to NMIMS Mumbai. Finally, it had all paid off. All the effort, all the risks, were worth it.
Now as I pen down this article I'm just smiling to myself, for I have realised that it all happens for a reason. So, to all the aspirants out there, give it your best shot, and if it's meant to happen, it will happen. I have always motivated myself with these lines by Harivansh Rai Bachchan
"Koshish Karne walo ki haar nahi hoti". I suggest you take this seriously, for then you would never hope for miracles.
Good luck aspirants!
Sumangal Kamath
Sumangal Kamath is a first year MBA student at SBM, NMIMS Mumbai. She completed her Bcom in Marketing and Human Resources, from St. Aloysius College, Mangalore. Prior to joining NMIMS, Sumangal worked as a Hedge Fund Analyst with Northern Trust. Post which, she gained some experience in content writing at Odigma (Infibeam). She describes herself as a vivacious, young soul who holds a strong penchant for singing, writing and binge watching Formula one.