Her Mannerism: A Memorable Classroom Experience In B-school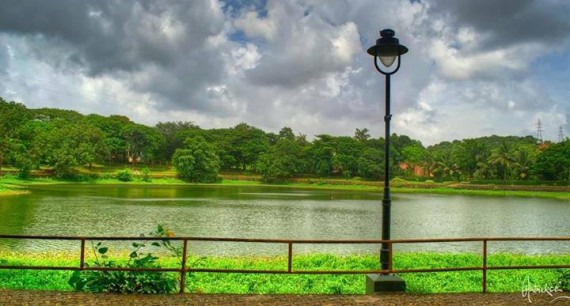 Monday, at 7:00 am in the morning, I can hear birds chirping out of the window. I woke up and started searching for my cellphone, suddenly I recall that I lost it yesterday.
I was early to enter the class room, only two unknown faces I could see sitting. It was humid as it was a sunny day after rains. I managed to turn on all the Air condition units. Soon the class was full, I was sitting beside Anurag, as I knew nobody else.
A person in his mid 30's entered the classroom, he setup the projector and profs laptop and sat on a chair. It's a Business communication lecture at 08:15am and prof. enters the classroom. Her attire is too professional to be expected from a government college professor. She clips the microphone to her saree and addresses the class and introduces herself. She holds a Law degree, a doctorate and had cleared Civil services mains. It reflects she is qualified and inspiring too. Most of us were amazed to watch her speak so fluently.
Class does not end up in a boring introduction. Instead, she turns the slide from one to the other and conveys every piece of information in a crisp and transparent way. She said: I will not deliver a monologue, all of you must communicate to learn. I am an introvert I don't like to speak too much in public, I realize it's time for me to push hard.
She went on asking us to share the experiences we have had in our life where communication was invisible. Some of us did talk about our experiences and she appreciated it. She convinced us how perception, emotions and gestures contribute to effective information building. In short, she did inspire us.
When the clock struck 10'o clock she left us with a lingering question. Is it what a B-school is known for? Your ability to convey and receive an information.
It molds you as an individual standing apart from the crowd.
Which ABG company would you want to work for and why?
Aditya Birla Retail Limited, is one of the retail brands in the FMCG sector that has a strong foothold. Its presence all over the nation will provide a diversified learning opportunity. Customers want an offer tailored to their demand, with the advent of technology and analytics, information is playing a vital role. Customers desire needs to be understood by the retailer before he visits our stores. I think Omnichannel marketing could help increase ABRL's customer base, and I want to be part of its journey.
ABRL is a well-established retail brand, and an opportunity to get associated to it will be a proud moment for me.
-Abhishek Kumar