Mapping The Pathway To Progress With IIM Trichy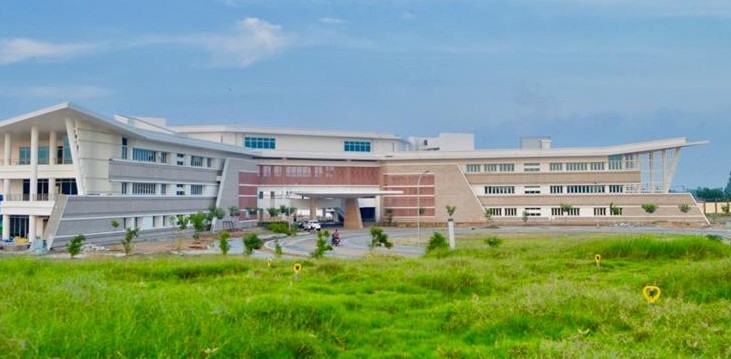 What makes IIM Trichy unique?
About one year ago, a group of 180 bright minds arrived at the historic town of Tiruchirappalli, making their way to the then-temporary campus of IIM Trichy, at NIT Trichy. Living arrangements at NIT were modest, the classrooms weren't the biggest, and institute library, while sufficiently stocked, could have been bigger.
Fast forward a year later, IIM Trichy has completely moved to its permanent campus, the first among second generation IIMs to do so, has single-accommodation fully furnished rooms (which would put most hotels to shame) and anything an MBA student would want, including but not limited to a whiteboard, a pin-up board, a spacious cupboard, and an exceptionally good Air Conditioner.  A state of the art Learning Resource Centre (LRC), which I believe to be one of the biggest across all IIMs, an upcoming shopping centre and a huge sports complex are some of the prominent features at IIM Trichy. The progress in the last year itself has undoubtedly been unprecedented.
However, while I could continue to gush about other aspects, such as the brilliant and helpful faculty, a pedagogy which continually adapts to serve the needs of future managers, and its proximity to the International Airport, and thus the major cities of Chennai and Bangalore, that is not the purpose behind this article. The tremendous progress made in the last year itself, and for the years to come, is what I believe IIM Trichy ultimately stands for. This emphasis on progress, and a drive towards self-upgradation is what truly distinguishes this institute from its peers. Features will be matched, placement figures will increase over time, infrastructure would develop over time, but IIM Trichy's culture is nigh impossible to beat.
The 'Make in Difference' initiative, unique to IIM Trichy, wherein students are encouraged to engage and tackle societal issues is proof of IIM Trichy's pledge towards a better future, by way of steady progress.
In the vast and ever-growing landscape of MBA universities, IIM Trichy is but a fledgling- a rapidly growing fledgling- but ultimately still young, being only 7 years old at this time. But the promise this institute has shown, for instance, in terms of developing bright but raw minds into new-age managers is and will continue to remain unmatched.
The potential is infinite- "Knowledge is Limitless". All we must do is bridge a path towards progress and together develop a world worth living in.
Which ABG company would you want to work for and why?
As a young child, I loved wandering around my local grocery store, looking at what people were purchasing, their interactions with customers- and from there began my love for marketing, and a journey which has led me to IIM Trichy. I would find no greater joy than to work for Aditya Birla Retail Limited, more specifically with the More Megastore chain of supermarkets and to scale a path towards growth of the brand.
This article is written by Meghan Narendra Kamath – Class of 2019.