Marketing Lessons from IndiGo Airlines – Strategy with RS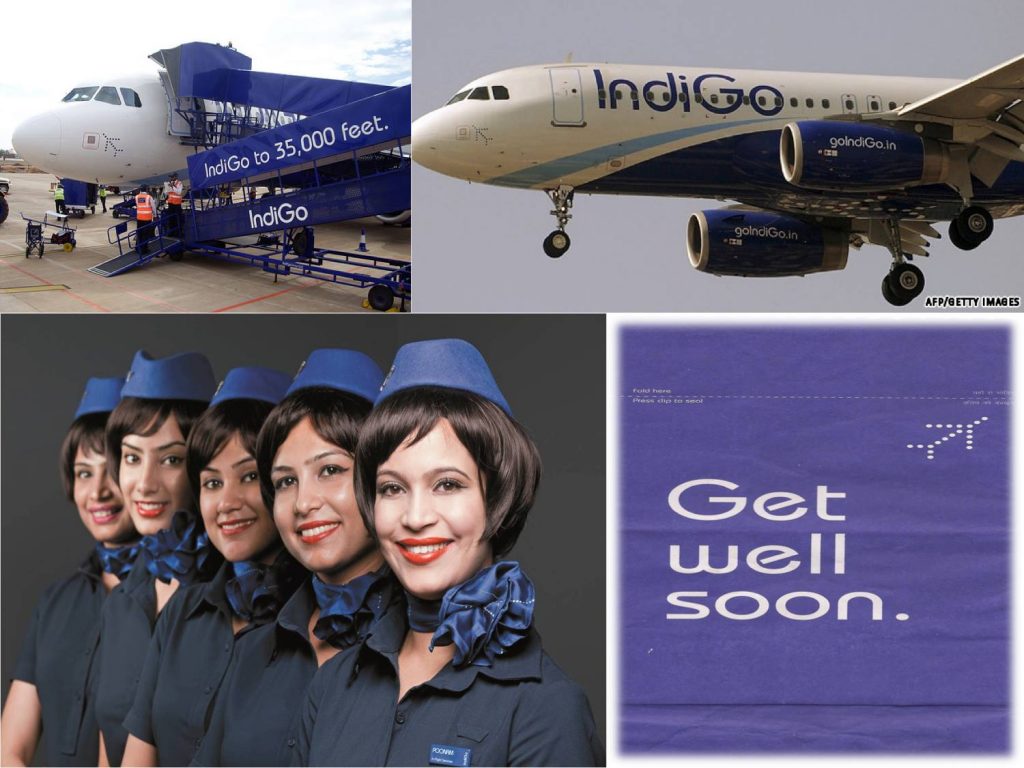 IndiGo, the budget airline, has metamorphosed into the fastest growing and largest airline in India with a market share of 38.9%. (May 2015). What has catapulted this airlines to such an exalted position especially when airlines are going bankrupt or flying into losses?
From inception Indigo believed that people shouldn't feel cheap when they buy cheap.
To implement this thinking they took the following initiatives which I noticed when I flew Indigo flights in 2011 & 2012. (Disclosure: Since then I have not flown Indigo. So things could have changed since then.)
But there are important lesson all of us can learn from the strategy pursued by them – a new brand need not spend on 'big ticket' items to win the hearts of its guest; it can do it equally effectively by doing 'small' things differently.
Here is a partial list of the strategic step Indigo took to soar to the heights it cruises at today:
1. Tape that guide guest when standing in the 'Q' for check-in: These tapes carried the message 'No Red Tape' – to indicate the mindset with which they approached their business.
2. Welcoming the guest when they boarded the coach: All airlines welcome the passengers from the time they step into the aircraft. For this, they station air hostesses at the entrance of the the aircraft. Indigo was the first airline to make welcome announcements on the "coach" that took guest to the aircraft. It was done to makes them feel that the journey has already begun from the time they stepped into the coach!
3. Step-less ladder: All airlines have step- ladder for passengers to climb & board the aircraft. For differently-abled person this is very challenging. Indigo introduced step-less stairs which were friendly for differently-abled guests.
4. India's coolest airlines: To create perception that Indigo was the coolest airline they believed that air hostesses should neither have 'long' hair nor sport 'hair bun'. So they crafted an international look for them. And to make sure that every air hostess had the same look, it was rumoured that they had to wear a hair wig – referenced below.
5. Girl Power: The cabin was under the complete control of women air hostess & they proudly wore 'girl power' literally on there sleeves.
6. Branded food sold on board: Food sold on board was branded – It was not just Kathi Roll but Narula' s Kathi roll.
7. Sickness bag: Very thoughtfully the message read, 'Get Well soon'. On Jet sickness bag it reads, 'Take care' while on Air India it just informs the passengers – Air Sickness bag.
8. Accuracy in measurement of key parameters: Take 'on time' arrival. It is an important parameter. To measure it aircraft was equipped to record time without human intervention. So it could not be manipulated.
9. House Color: Most successful brands own a color – Coca Cola owns 'red'; Pepsi like wise own 'blue'. When a brand owns a house color, the brand recognition could go up by upto 70%. Take this simple test yourself – if you see 'indigo' color then which airlines brand will come to your mind? And Indigo took all steps to own 'deep colour of 'indigo' as its signature colour.
10. Dead space advertisement: Indigo put its message on 'dead space. For example – the engine. It cost them nothing but it was yet another vehicle through which they communicated with there guests.
Business lesson for us: A brand does not need to spend 'big' money on 'big' ticket items to win over customer's heart. It can achieve the same results by focussing on a series of small things which it does consistently over a period of time.
———-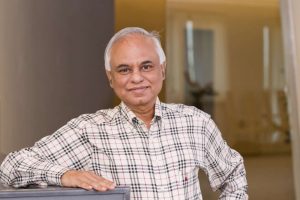 In this series, Rajesh Srivastava, Business Strategist and Visiting Faculty at IIM Indore gives you a regular dose of strategy case studies to help you think and keep you one step ahead as a professional as compared to your peers. Rajesh is an alumnus of IIM Bangalore and IIT Kanpur and has over 2 decades of experience in the FMCG industry. All previous Strategy with RS posts can be found here