Maruti Suzuki Colors Of Youth – Season 7 At SIBM Bengaluru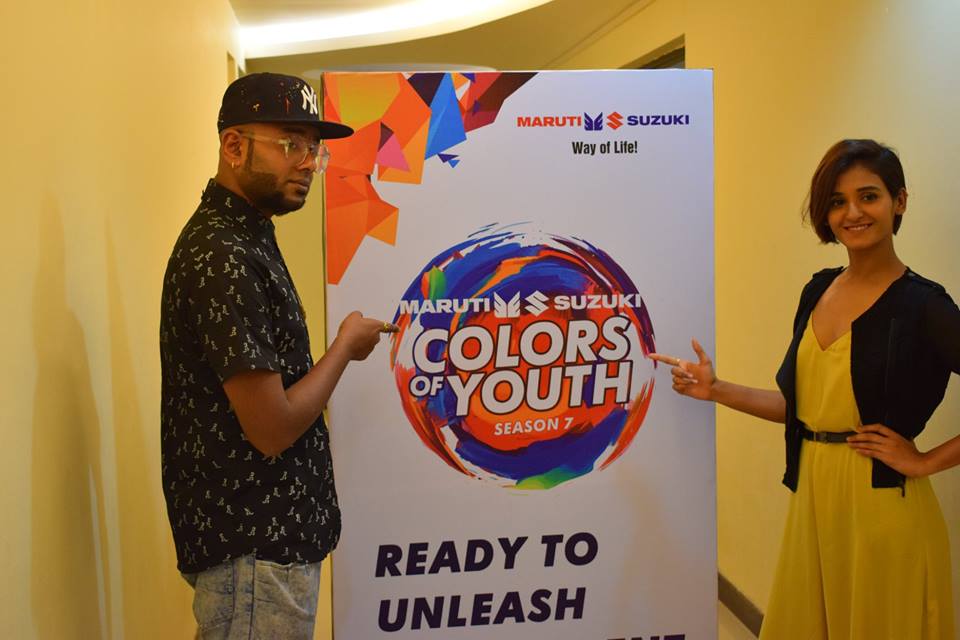 From the enormous enrolment received by the Maruti Suzuki Colors of Youth – Season 7, four finalists were selected who outshone the other participants. The event hosted by Symbiosis Institute of Business Management, Bengaluru (SIBM-B) received entries from colleges across the city. The edition was designed to draw out the most talented and versatile personalities amongst India's B-schools and professional colleges with an exciting Vitara Brezza up for grabs.
The event was complemented by the presence of the super-talented contemporary dancer, Shakti Mohan and the famous singer, Benny Dayal to judge the finesse of performers. Colleges throughout the city like Indian Institute of Management-B, XIME, Christ University, Welingkar Institute of Management and many more, participated to showcase their artistic talents.
The stage gleamed with power-packed performances by musicians, singers, dancers, poets who raised the bar with their outstanding deliveries. The audience cheered enthusiastically and the judges laid emphasis on giving it all, pushing the boundaries.
When asked about the spirit of Bengaluru, Benny Dayal and Shakti Mohan were full of praises for the enthusiasm of the city. Mentioning the immensely gifted students, they were delighted by the bunch of unique talented youth in the city.
Hardik Nikhare, coordinator of the Organizing Committee said, "This is the fourth time SIBM Bengaluru is hosting the competition and it is getting bigger and better than previous years. Not only did we see participation in great numbers but the enthusiasm was a notch higher too. I was really amazed at the abundance of talent that is there in the city and applaud Colors of Youth for providing a platform to these students to showcase their talent."
Out of the horde of artists, Pooja and Chandana (Atreya Ayurveda Medical College), Tanmay Dutta-the Magician, Lionel Jude (Kristi Jayanti College) and Project Mishram for Beatboxing got selected in the Bengaluru Edition and will be fighting for the tag of the ultimate champion and, of course, the magnificent Vitara Brezza.
SIBM Bengaluru
Ever since its inception in 1978, SYMBIOSIS has been synonymous with progress. The trend of progress has been continued by setting up of SIU's first campus outside Maharashtra at Bengaluru in 2008. SIBM Bengaluru is now one of the leading B-Schools of the country. The focus, now, is on matching global standards of management education. SIBMB instills a work culture which is unparalleled among various institutions. It provides a holistic approach to management which goes a long way in creating a dynamic identity. Vibrant student associations and committees complement the program with a number of activities involving institute-industry interaction.