Masters Degree in Economics at London School of Economics, Now MBA At IIM L, Next BCG, Radhika Saini – Ladies Of Lucknow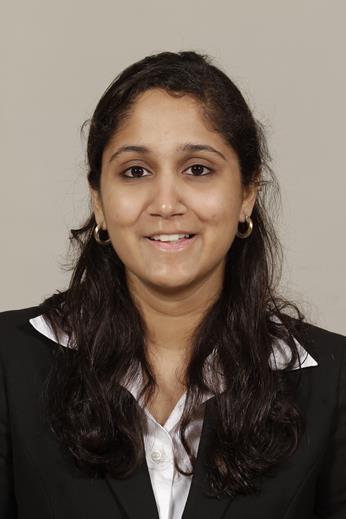 Not that we would wait for Woman's Day to celebrate the spirit and power of women on our management campuses, still we thought its good time to present some stories of women who have done it all.
Meet Radhika Saini. Read on to find out more –
1. To start with, tell us your background.
I've completed my Masters degree in Economics at LSE and then spent a little over a year working with a government affiliated body called 'ICRIER'. As part of this organization I was helping write a (now published) book on Economic ties between India and Pakistan. On campus I am part of Credence Capital, and will be joining The Boston Consulting Group in the coming months.
2. What do you like the most about yourself?
I spent most of my time at Hansraj debating. I grew to love public speaking across the multiple competitions that we participated and sometimes won in. It cultivated in me a strong love for argument and even more importantly – complete comfort with an audience. I suppose the confidence that I have been left with for presenting reasonable argument is now something I prize.
3. If you were granted a wish by'The Jinn', what would it be? 
I have a not so secret love for all things superhero, so I would probably want to ask for a superpower – willful invisibility in particular seems appealing. Alternatively I've always found myself to be untalented at anything artistic, so I would love the ability to be able to pick up on any art form in a matter of seconds.
4. How do you think doing an MBA has added value to your persona?
My favorite part about the MBA is its constant push to make you work in teams. Before the MBA, I had been comfortable in working and studying alone, but IIM Lucknow was the first time that I realised how much more frustrating and yet fun the same work could be in a group. The patience to coordinate with five other people on a daily basis has come alongside making friends that I would no longer know how to study without. I think the MBA added a dimension of dependence and reliance on a team that was not a natural part of me before.
5. If you were a leader, how will you make a difference?
If I had the power to affect change, I would want to be accountable to those beyond my sphere of influence. Whether I am leading a business empire, a small team, a family or even a country, it would be important to me to do beyond what is just required and extend my responsibility to more than those that I immediately need. CSR doesn't have to stop at a government mandate,  political power isn't finished with delegation and living in a society doesn't end with my own family. Sustaining the community that helped create for me any position of power is important.
6. What according to you is the essence of being a woman?
 I have always found women to be far crazier, more emotional and definitely more complex than men. We can mull the most vague thoughts for hours, question seemingly meaningless actions and drive ourselves insane with the complications of our own thinking processes. Every stereotype and cliche that exists in this regard I have found to be true. However, with our convoluted thoughts comes an unbeatable ability for conversation, a bent for empathy and incredible warmth. Women are layered and it is in the unfolding of all these different levels that their beauty lies. The essence of being a woman for me lies in the natural inclination to think, love, talk, nurture, empathize and overall give more to all around us.
—-
(As told to-
This article is written by Abishake Koul, a PGP student of the class of 2017 at IIM Lucknow and the Creative Head and Core Coordinator of the Media and Communication Cell)
Media & Communication Cell IIM-Lucknow
IIM Lucknow's Media and Communication Cell (MCC) serves as a communications liaison between the Institute and the external world. MCC also acts as the community building platform of IIML and ensures that all the student activities and initiatives at IIM Lucknow receive public recognition