Maven : General Motors' Car-Sharing Service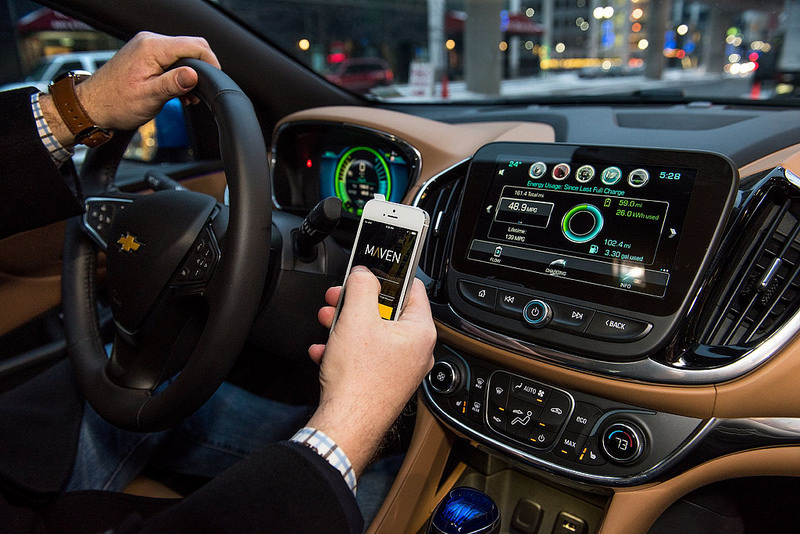 General Motors announced in January that it is beta testing Maven, a car-sharing and renting service, in Ann Arbor, Michigan.
It appears that Maven is inspired from Zipcar, but with a difference: it is not based on a subscription model. Drivers can rent it for as low as $6 per hour, inclusive of fuel and insurance.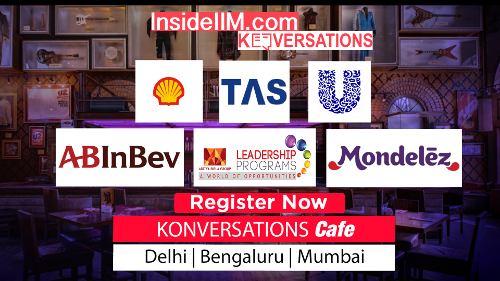 Maven's service will have cars parked at strategically located car parks. Drivers can reserve a car and unlock it using a special app. The inside of the car is loaded with technology—satellite radio, onboard wireless access and sync software with Apple's Apple Car and Go0gle's Android Auto.
What made GM launch a car-sharing service?
The auto company has seen the writing on the wall.
There seems to be an attitude change among car buyers. They no longer equate buying a car with coming of age. More and more young people—who seek career opportunities in cities—do not wish to own a car. They perceive car ownership as a headache and consider it expensive to maintain. They want to rent a car when required. In the US, they prefer public transport or calling an Uber.
Progressive car companies are bowing to this shift and are experimenting with providing customers options to:
Car-sharing: rent and self-drive (Maven model)
Ride-sharing: rent with a driver (Uber model)
Get self-driving cars
GM seems to have placed small bets on all three options.
Maven addresses the first option. Its $500 million investment in Lyft addresses option 2 and 3. Lyft is investing part of this fund in building autonomous (self-driving) cars.
Will Maven succeed?
Zipcar, which popularized the concept of car-sharing through a subscription model, failed. (It sold to Avis Budget Group as its operations proved unprofitable.)
What are the chances for Maven?
It seems Maven has a better chance of survival for two reasons:
GM, which is a manufacturer of cars, will provide a cost advantage and deep pockets to stay afloat.
People are now more comfortable with the concept of car sharing and renting than they were three years back when Zipcar launched.
Will such a trend impact Indian car makers?
The Indian automobile industry is likely to undergo a seismic change in the next decade.
Ownership model: In India, young people are increasingly turning their back to outright ownership of cars in favour of renting. They seem to be as comfortable ordering for a car as they are ordering pizza over their smartphones. Uber's success confirms that this trend has taken root.
Technology: In future, software, as much as the internal combustion engine, will power cars. At the 2015 International Motor Show in Frankfurt, carmakers voiced their apprehension that Apple and Google would turn them into mere hardware makers—and hog the profit. The New York Times quoted Dieter Zetsche, the chief executive of Daimler which makes Mercedes vehicles: "What is important for us is that the brain of the car, the operating system, is not iOS or Android or someone else but it's our brain."
Let us take a look at Maruti Suzuki, India's No. 1 car company, to see how prepared it is for tomorrow.
Service stations: Maruti Suzuki believes that service station is its business moat. It owns the largest number of service stations across India, totalling over 3,060.Tesla is changing the rules for servicing cars. Cars powered by software are likely to break down less often as they have fewer moving parts. When they breakdown, they do not have to be brought to the service station. The software will diagnose the problems remotely and dispatch software patches via the internet to rectify it. This process will make the service station less relevant and a profitable revenue stream for car companies will evaporate.Is this scenario likely to become a reality? Just like e-banking has made the physical bank branch non-essential, physical service stations too will suffer a similar fate.

Is Maruti Suzuki taking proactive action to protect its business moat as the rules of the game change? It seems not. It is investing more heavily in opening showrooms and service stations.

Ancillary units: Such units supporting automobile companies will come under pressure because electric and battery-operated cars have fewer moving parts (they do not have a piston, fuel injection pumps, etc). Hence, fewer parts will be required to be manufactured. Maruti Suzuki has a strong ecosystem of ancillary suppliers who are heavily dependent on it for business. What will be their future?
Automation: Automation has seen robots taking up position in the assembly line. The new generation of self-learning robots can be programmed to learn new skills and their attrition rate is near zero. Robots are bringing down cost, and they do not go on strike; it provides flexibility to customize cars. Is Maruti Suzuki hiring robots or still humans? It seems to be hiring humans.
Fuel: In the near future, automobiles will not be powered by fossil fuel but a combination of electric and fossil fuel (hybrid technology), chargeable batteries or hydrogen fuel cells—the concept is being tested by Toyota. Is Maruti Suzuki working on these fuels to power its cars? Does not seem to.
Not just Maruti Suzuki, but the automobile industry seems underprepared to face the future with confidence. They should realize that whenever technology collides with an industry, disruption will happen. And technology has already collided with their industry.
——-
Read everything by Rajesh Srivastava here
(Reproduced with permission from Founding Fuel Publishing Pvt Ltd. This episode is part of a special weekly show The New Rules of Business, hosted by business strategist Rajesh Srivastava for Founding Fuel, a new generation digital media and learning platform for the entrepreneurial community. Rajesh has a related column with every episode, which can be accessed here)