MAXI Fair at XLRI inaugurated by actor Rahul Bose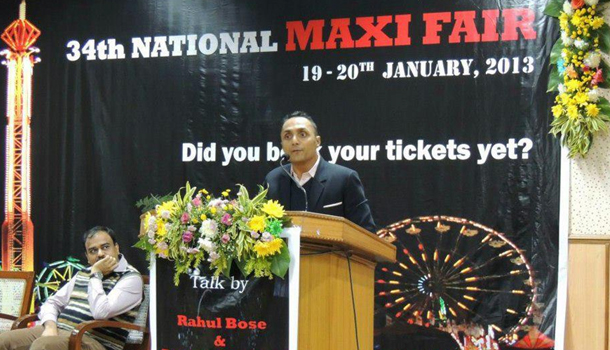 The 34th edition of MAXI Fair, one of the biggest and most respected marketing events in the B-school circuit, was officially inaugurated by Rahul Bose at XLRI Jamshedpur. The 2-day marketing extravaganza, conducted by the Marketing Association of XLRI (MAXI) boasts of a rich legacy of over 3 decades and attracts an audience of over 5000 people every year. MAXI Fair pioneered the concept of Disguised Market Research and has been commended by the likes of Philip Kotler and Theodore Levitt. In addition to having an enviable client base comprising of corporate giants like HUL, P&G, ITC, GSK, Nestle, Cadbury, Coca-Cola, and PepsiCo, MAXI Fair now boasts of an ISO 9001-2000 certification as well.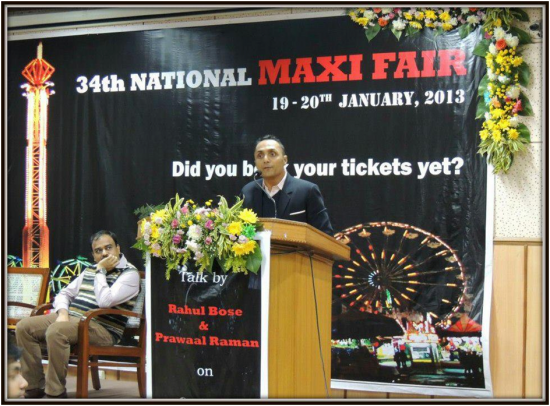 This year, the event is set to get bigger than ever and has been launched at an all-India level. This would enable students from B-schools all across the country to battle it out for the chance to take up Live Research Projects from the likes of HUL, ITC and Airtel. Furthermore, MAXI Fair, also known as the Jamshedpur Mela is a household name in the Steel City and is a much awaited occasion. The Fair, which is set to take place on the 19th and 20th of January was declared open by actor, director, social activist Rahul Bose, who also delivered a talk on "Sensitive Leadership and Social Responsibility". The Research Design phase which precedes the actual event has already begun and MAXI Fair 2013 is all set to surpass the previous versions with its scale, grandeur and success.
Read everything about XLRI here
The InsideIIM Recruitment Survey
Our facebook page : InsideIIM
Follow us on twitter here : @InsideIIM
External Linkages
Established in 1999, ExLink is the media, branding and PR cell of XLRI Jamshedpur. Responsible for managing print and social media branding for the institute, ExLink is the face of XLRI to the world and maintains relationships with all stakeholders such as prospective students, recruiters, alumni and internal committees on campus.