Mayank Pandey's Internship Experience At Money4Drive – IFMR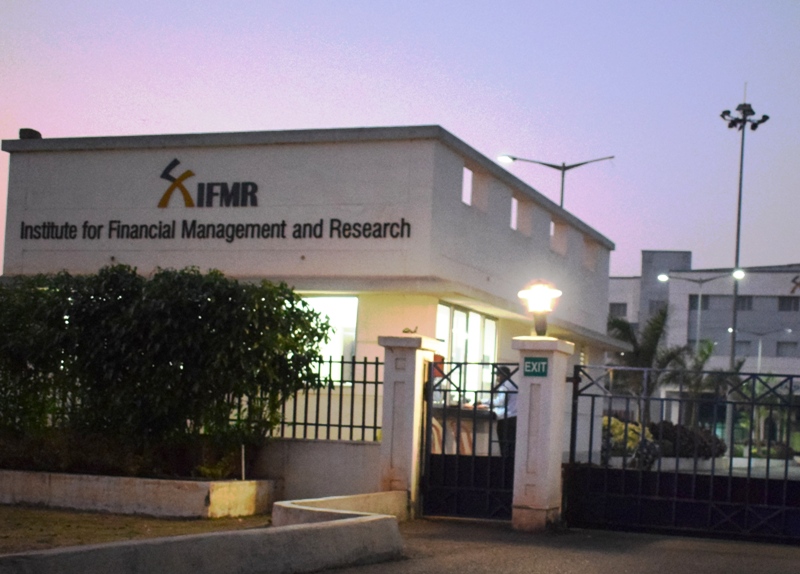 The best part of two months of internship is getting the knowhow of how a firm develops. From using the marketing concepts of Kotler to using the concepts of finance of understanding the subtle nuances of profit-loss. I actually got the unique experience of working in different verticals and understanding the day to day obstructions and how to get past.
Outdoor advertising also known as Out of Home advertisements is a type of advertisement that reaches the consumer when he or she is outside of the home. In actual scenario, we see close to hundreds of outdoor advertisements every year, more if living in cities like Delhi, Mumbai. But recall and recollection is zero if not placed or targeted properly. Therefore, doing the right way is imperative, or its simply a waste.
The interview experience to start with was on Skype call with the HR head. He was very friendly, gave the feel of Money4drive and what OOH is all about. It was more of a test of comm skills than anything else, how well you can comprehend and elaborate your thought process. Further to this the second round was taken by a marketing person who asked and wanted to test more of your marketing and business acumen rather than tried and tested marketing concepts. So, it was refreshing to actually talk about what makes sense.
Coming back to the day we joined the organisation, it started on 2nd April 2018 with a skype call; induction and orientation followed with each and every senior member explaining the different verticals of organisation. The expectation what Mr. Sourabh Khandelwal, the founder set was what I believe makes our experience par with any other internship.
The entire duration of our two months tenure was divided into phases where I worked on different verticals.
Phase I: Understanding the market and OOH 
This was when we actually learnt and surfed online about OOH and the upcoming avenues in the field of Advertisement. Advertising is a form of persuasion in which an organization tries to motivate its target audience to buy or use its products. The primary purpose of advertising is to create awareness of the advantages of a product and inform people of the availability of the particular product in the market. Advertisements, therefore, play a significant role in the marketing and overall sales of the product because they influence consumers' attitudes, behaviour, preferences, and decisions related to the product.
Phase 2: Marketing Research and Vendor Proposal Extraction
This was which I was given and spend the bulk of time in the month of April. I studied all the different mediums, existing medium in Delhi NCR regions. Here we actually met the vendors, got rates from them, negotiated with them for finding the lowest rates. I did the secondary market research along with primary research to back my findings. This was actually a herculean task where I got the support of Supriyo Das Gupta, who constantly motivated me with his words and his rich experience.
Phase 3: Client Approach and Actual Sales
Here we started off slowly building rapport with client, got the clientele from Sourabh with whom we already worked. Slowly I got the hang of it and started looking for and pitching to different clients.
I must admit having work ex in IT industry, I would openly address I was hesitant talking to or meeting. But the experience here changed me, made me more extrovert and forward thinking.
The sheer experience of working for a startup was enthralling and amazing. The atmosphere is chaotic , but as the saying goes "Chaos is the mother of any radical change". Being the face of Money4Drive in Delhi NCR region, we had the actual experience of how an organization builds its image and what all goes in slowly captureing the attention of the market.
The most important lesson every facilitator in MBA teaches us is using the knowledge gained pragamatically and this is what we learnt in this two months. Right from market research about different mediums available in Delhi NCR region , meeting the vendors to meeting the clients and pitching about Money4Drive was a refreshing and nervy experience.Money4drive gave me a unique opportunity to understand the unique intricacies of advertisement in different sectors like fertilizers,manufacturing, pipes,cement etc.