Maybe – A Love Story From Campus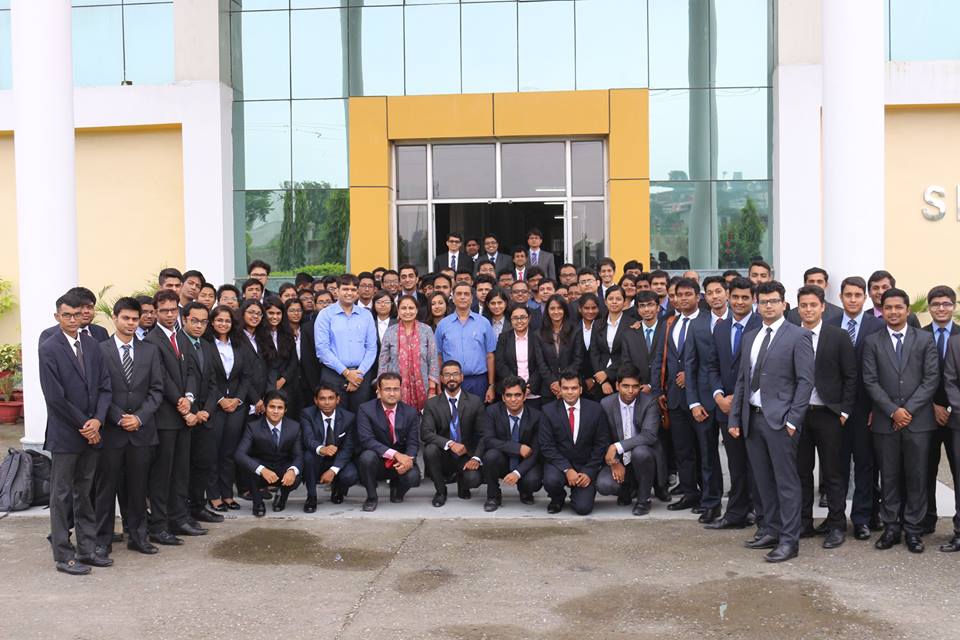 It had been a long day at office. These late night board meetings were becoming a regular thing. It was pouring, and all he could think about, was the teleconference he had to attend to at midnight. An hour to get home, 10 minutes to freshen up, 10 minutes to settle down and dinner if he's still left with time. The watch read 10:30 PM, and the rain was 10 minutes from becoming his nemesis. His phone rang,
"Have you started yet?"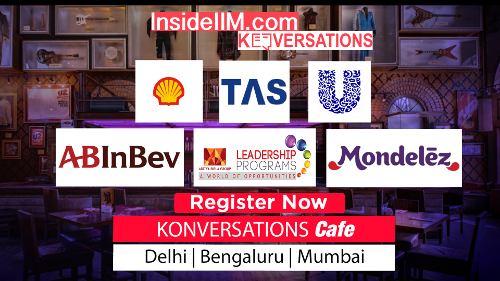 "I'm done with the meeting, this rain just won't stop!"
"I know! Since when does it rain in December, Vetri?"
"Always?" he laughed.
"Hmm hmm, ok ok. Come soon".
He looked outside, and a couple of sighs later, got into a taxi. The drive from Perungudi to Avadi was 1 hour 4 minutes as per Google maps. "No dinner today", he thought.
His cellphone's battery was dying. The rain seemed in no mood to cease. The taxi driver was cribbing about the late night and the only escape Vetri could think of was,
"Bhaiya radio chala dijiye na"
The driver obeyed.
Chennai, the place of his dreams, his home, his dreams got him back here. To his family, to his friends, to the rain that was his best buddy. How he missed running in the open field next to his home for a game of football! How, for the last 4 years he had only waited to give up on his job and start community service. It was always on his mind – education, agriculture, football. As it continued to rain, his determination grew stronger. He was ready. Ready to let go.
Kanmani anbodu kadhalan naan yezhudum kadithame… 
ponmani unn vetil sowkiyama naan yenga sowkiyame… 
(A Tamil song played on the radio)
Songs are the best memories, aren't they?
On an evening like any other, he stood in the balcony of his hostel room. As amazed he was by the beautiful skies of Himachal and the distant mountain ranges, everything around him made him miss home even more. "One more year", he thought to himself as he walked back into the room.
"Vetri!" called out a familiar voice. It was Saavan, his old classmate. Beside him was a girl.
"Oh! Hi Akshita! We will talk tomorrow, okay?" She nodded.
Vetri returned to his room. He thought about the previous day, how, at the ice-breaker session, Akshita's voice had mesmerized him, just the way Messi's third minute goal had. That El Clasico match, Barca's 3-2 win, Pique saving the game and how! Football was his heartbeat. MBA was just a degree for him. After which, he would convince his parents and begin following his heart.
"What is risk?" asked the professor in the Finance class.
"Risk is the probable loss in case of an unfavorable event", Arindam answered.
"What you risk symbolizes what you value", thought Vetri.
"What are sunk costs?" he kept throwing questions, classic way of engaging a class of 20 half-sleepy, half intimidated twenty-somethings in an IIM.
"Past costs that cannot be recovered", answered Suhit.
The professor continued, "Right! Say for instance, you decide to get married, but are not quite sure about it. In this case, you are not considering the last 5 years that you spent with your girlfriend, in making a decision. That, my friends, becomes a sunk cost", the class erupted in laughter.
After over four hours of rigorous finance classes, the class rushed for lunch. The same old routine mess food, but, they had nothing to complain about. Summers in Himachal Pradesh were a treat to the eyes. It sure got sweaty during the day, but evenings at the Gurudwara ground were just what got Vetri through the day.
It had been less than a month since he got back to the campus after vacations, but the air in Sirmaur was different this time around. Maybe he had got used to it, maybe it was because of the memories he had made in the last one year, or just the fact that it will soon be over. The second year of PGP had begun, and as friendships got tighter, it was getting all the more difficult to think about the day he would have to leave everything – his roommate Anay, his friends Pritam and Avik, the college, this small town of Himachal.
The junior batch had entered the college. Suddenly, the whole campus seemed crowded. And within a week of their admissions, they had managed to encounter accommodation issues. The seniors had been trying to get these problems resolved without involving the administration, but the discontent was getting on the nerves of the newcomers. After a student meeting, he got to know about grievances of Akshita. He was assigned as her mentor. He felt the need to do something, anything, to help her out.
"Hi Akshita! Heard you're going through a tough phase. Thought I'll talk to you."
"Sure. No classes after 1:30."
"I want to take you out somewhere. Away from this campus. If you are ok with it."
(After 15 minutes)
"Okay"
It was a perfectly pleasant evening when they set out to visit the Gurudwara. After saying their prayers, he walked her through the pavement, leading her to the riverside.
There's something peculiar about the flowing water. It does, somehow relieve you of your worries.
After an hour, they weren't strangers anymore. Family, engineering, how they got to IIM, interests, sports – everything was covered.
"Both sides of the balance sheet matched!" said Akshita, feeling accomplished.
Football had always been his first love. He would be the perfect manager – waking up before sunrise, studying followed by badminton practice, breakfast, classes, football in the evening and bedtime soon after dinner. Everything was pre-decided. Life was perfect.
"Badminton tournament ke fixtures decide hogaye baii?"
"Haan bhai, kal se start karte hai", said Avik.
It was Vetri-Anay versus Satej-Vipin. Almost the entire junior batch encircled the badminton court, enjoying every moment of the nail-biting game. Akshita stood there, alongside Saachi, her best buddy.
"She's looking at you again, Vetri!" exclaimed Anay.
"Baai aisa kuch nai ae" Vetri shrugged it off.
But she was looking at him, and it wasn't the first time. He had been ignoring the possibility that it meant anything, but she had beautiful eyes. Almost magnetic. She looked happy that day, it was a rare sight. She was known for crying, and of course, singing.
Tujhse hi roothna re tujhe hi manaana, tera mera naata koi duja na jaana… Teeja tera rang tha main toh…
Her voice echoed in the hall. Once again, the entire hall was silent. So quiet, that he could hear his mind out loud. He decided, he would talk to her.
"Opportunity cost is the cost incurred for a missed opportunity"
The professor's words kept falling on his ears as all Vetri could think about was meeting her. Right next to the college building was an old, single storied, deserted building. What was going on? Why was it disturbing him? Why was she everywhere? This wasn't what he expected. He was there for a reason. To get a degree. To get a degree and get out of there for good. No complications. One goal, placement in Chennai.
"See you at 10:30, Mech workshop"
"Anything important?"
"Philosophical talk"
His eyes were red, he had had a drink. Just one, he told her. Akshita sat there, looking at him.
Vetri went on, "Study", he said, "that's what we're here for".
"It's only been a month we've known each other!"
"How is it possible to have such strong feelings for someone? It's too soon Akshita."
"Why do you even like me?"
He kept throwing questions at her. She couldn't say a word. He was right – she was there to study. It was too soon – he was right, again. She agreed to focus on the course. Vetri had been a great mentor. He had done the right thing.
It was mid-December. The lush green football ground had turned pale yellow. After a day full of activities, Vetri was back to his room. He was proud of himself. For the first time since he had met her, he had gone for a whole 7 days without talking to her. Without a second look at her or her friends. Without any eye contact.
"Memories rush to you when you least expect them"
He opened Facebook. Out of nowhere, he looked up Akshita's profile. It had the video of her recent group dance from earlier that day. Involuntarily, he pressed 'Play'. The 7 people around her did not matter to him, she did. He had gone for a whole week without talking to her – but he wanted to, every minute of the day. He had gone without a second look at her or her friends – but he had searched for her on the campus, every time he had set out for class. He had managed without an eye contact with her – but all he really wanted to do was look right into her eyes and…
"Anay, did you talk to Akshita regarding the quiz?" interrupted Sharma.
"Anay is downstairs, in the mess probably"
"Thanks Vetri!"
Akshita.
What was it about her? He had known her for less than six months. But she had been there. Hours of gossips at the Mech Workshop, making sense out of the case studies in the library, long walks in the small campus, always having known that their paths would be very different come the future, every event – big or small, flashed back. He remembered talking to her about marriage. He remembered the time when he had been so drunk that he couldn't remember half the things he had said to her. That one time when he had fallen asleep with his head on her shoulder, in the middle of a conversation. He remembered her voice, her songs, and the song he had sung for her. That other time when they clicked their first photograph together, the time when they spoke on phone within a distance of 50 meters from one another, sometimes, often while walking in front of each other within the campus.
"Life minus me was perfect. And it will continue to be so", she had once said.
He disagreed. He was sure this time. It wasn't perfect. It was not even close.
He called her up, ran to the mess, waited for a good 2 minutes. Yes, they seemed like 2 hours. Akshita was there.
"I love you Akshita"
Akshita broke down into tears. They shared an embrace. It must have lasted for a lifetime.
His whole world had come crashing down. When he heard about Akshita's past. She had been in love before. She had been through a break up so recently. She had loved someone else before him. She had met him in August. Been with him for two days before she got back to campus.
It was over.
He hated her. He called her fake. Called her everything he could think of. He had lost all faith in love. He had lost all faith in people. He was sure of only one thing. That he had respected her, loved her, appreciated her, but never had he doubted her. His belief had got him to his knees. "Why?" he thought for a million times. "2 months", said Pratim, "2 months and you'll be far away from here, from her".
The rain reminded him of the football court, of those few days when he had been playing football on the college ground as Akshita had been watching on. Today, as he sat in the taxi, listening to his favorite song, Vetri thought to himself,
"Maybe there was more to the story"
Maybe.
Maybe we all have stories within our lives that could have ended differently. Maybe we all give up on life too soon, or sometimes, too late. Maybe it all comes down to whether we will try again, or let it all go.
Maybe it's about courage. Maybe it's about perseverance.
Maybe it's all about believing in a person.
Maybe it's about believing in the story.
Vaishnavi Deshpande
A student of the PGP 2017-19 batch at IIM Sirmaur With a work experience of 2.5 years in IT, she is pursuing dual specialization in IT/Analytics and Finance. An active quizzer, performing artist and member of the Media Cell, she aims at creating opportunities and making most of them for all-round development.