'I have lived away from home for 9.5 years and faced all challenges independently' – Mayur Mahajan – Best50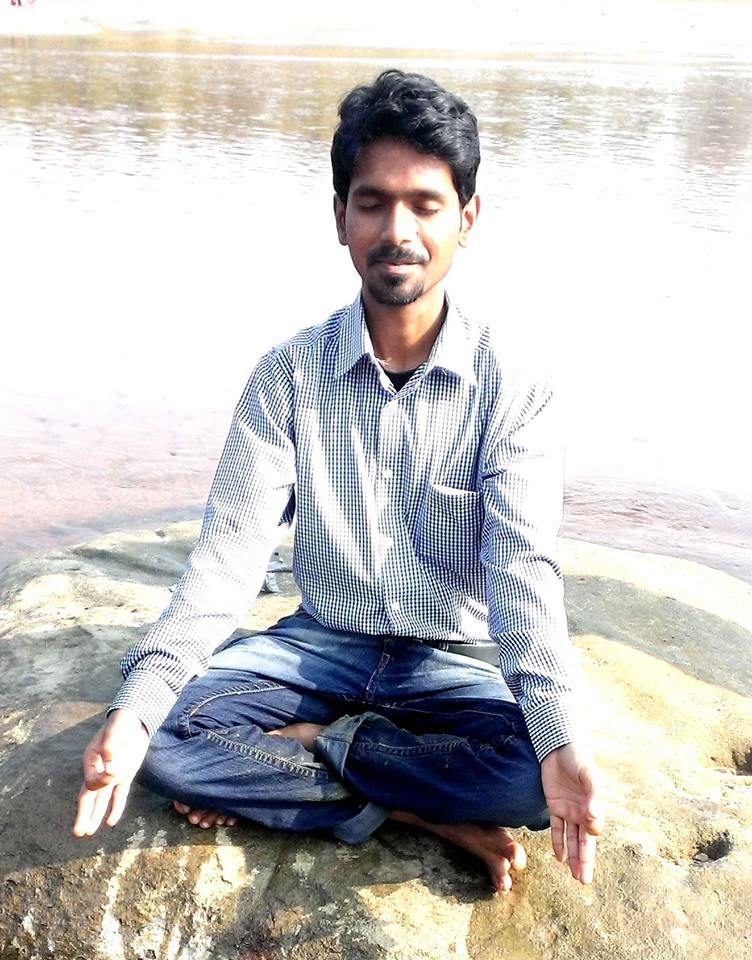 Mayur has been chosen as one of the top 30 most employable candidates across schools and programmes in India for the Class of 2015. He has one of the best 30 profiles among the 66 final round candidates who participated in the Best50 competition. The final 30 were chosen based on a combination of scores for the write-up below and the candidate's resume.
What have you done at your business school which makes you stand out from the crowd?
I am an IT engineer and was working in Microsoft before joining IIM Indore.
In IIM Indore, I worked in E-Cell, became secretary of Industry Interaction Cell (IIC), campus ambassador of BNP Paribas Ace Manager 7, a member of ShARE finance network.  As a part of IIC, we conducted the first ever TEDxIIMIndore, a consulting colloquium – management conclave of IIM Indore and many other activities.  This helped me demonstrate and sharpen my interpersonal & management skills and build my network inside and outside campus.
I wanted to make career in my finance or consulting but being from IT background, getting into finance seemed very difficult in the beginning. As a member of ShARE, I worked on and successfully completed a project to assess impact of news on Indian stock markets. This gave me confidence. I also cleared CFA Level 1 and could do well in academics. With my persistent efforts, I managed to get a PPO from one of the major finance companies.
I also participated and won many competitions at different levels, including L'Oreal Brandstrom (in 1st year), RPG Blizzard, Philips Blueprint, BNP Paribas Ace Manager 6. I was one of the few students to get a PPI (from RocSearch for Analitique competition) in first year itself.
With good academics, strong PoRs, networking inside & outside the institute, success in competitions, I can say that I achieved all round growth at IIM Indore and that makes me stand out from the crowd.
What have you done in your life that you are the most proud of?
I have been living outside my hometown for nine and half years now – 2 years in Nasik (11th, 12th std.), 4 years in Pune (Engineering), 2 years in Bangalore (Microsoft), 1 & ½ years in Indore (IIM Indore). Though parents always provided me support and guidance all the way, I made all my choices (education, job etc) and faced all the challenges on my own. I am proud of the fact that in spite of all the challenges I faced living outside home, I could still reach where I am today. In fact, the challenges taught me a lot.
In 11th standard, I was the only person to get selected for 2nd round of National Astronomy Olympiad from my college. I was ranked 2nd in Science Stream in Nasik divisional board and 1st in my college, in HSC (12th) exam. During engineering, I participated in cleaning river banks, taught children in orphanages as a member of Spandan, a social working group in my college. In final year of engineering, I got placed in Microsoft.
If there was one good aspect about your school that you could take back after you graduate – 
The friends and other connections I made inside and outside the school is something I could take back after I graduate.
If there was one thing that you could change about your business school, it would be –
There needs to be more focus on connecting the current students with the alumni of the institute. Alumni can be the best mentors for management graduates in terms of career and other aspects.
If you had to open a rival social network to Facebook, what would it be like?
Social network for entrepreneurs/to be entrepreneurs-
Given that the entrepreneurial culture in India is growing, this could be very relevant today. The interaction which happens through Facebook is very generic and it masks off many important aspects of a typical interaction between entrepreneurs. Though we have groups like NEN, TiE etc in India, connecting entrepreneurs through social network would be a great idea.
Social network for only IIT and IIM students-
Facebook was started in Harvard and then expanded to other prestigious colleges.  On similar lines, a social network in India exclusively for IIT & IIM students could be a big hit. IIT & IIM students could benefit from the network for career switching, sharing ideas etc. After some time (2-3 years), the network could be opened for general public (paid or free membership).
Who are you – Express yourself
I can summarize who I am in three terms: perseverant, very quick in adapting to the environment and analytical.
Meet the rest of India's 30 Most Employable Management Graduates from the Class of 2015 here