MBA admissions – Queries on GD PI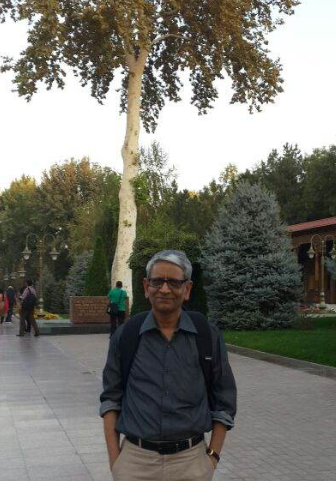 With the admissions session being currently on for most of the top B Schools of the country here is a list of FAQs answered by Prof. Neeraj Kumar, Chairperson Admissions,  FORE School of Management, Delhi, in a live chat session in MBA online forum. Prof. Neeraj has vast exposure and experience of the corporate world. He was instrumental in designing and implementing many systemic interventions in SAIL and has been a part of the international consultancy team. His area of interest has been organisational behavioural patterns, organisation development & understanding organisation culture. He has been conducting Management Development Programs for Airtel, Capgemini, Maruti, Punj Lloyd, NTPC and a large number of public & private sector organisations. The compiled excerpts of the live chat below. 1A. "Being an engineering student of final year, should I expect a lot of questions related to my engineering subjects? Prof. Neeraj Kumar: Not a lot but definitely a few. Good luck if one of the panellists happens to be an engineer from your stream!  See…panellists do like to probe a bit on the undergrad subject or about your work ex. This provides a clue as to how much hard work the aspirant is capable of putting in, how good is he/she in concept formation, application etc. But subject related questions would only form part of the total interview. 1B.    "Will that be sufficient if I prepare one or two subjects?" Prof. Neeraj Kumar: Not really since you cannot really predict what the panellist may ask. But don't get too worked up on this. Remember one thing….it is better to say 'I don't know' when you really don't have a clue and move on rather than taking a wild guess. Have faith in what you have done at graduation and brush up just a bit. There would be other topics on which questions are asked. Or you may not face any question on your grad subject at all!! 2. "What if you get a topic for GD which you have no idea about and are not able to provide facts or figures or examples but a general view which you can gather from what others are saying and can speak well in general, will it have a negative effect on my selection? Prof. Neeraj Kumar: Not at all. All that is the best way to handle it. You have to think on your feet and what you have written is the best one could do…under the circumstances…won't be viewed negatively.     3. What is the best thing to do when a GD turns into a loud argument (more like a fish market) rather than a discussion?? Prof. Neeraj Kumar: The best thing, if possible and if you feel up to it, is to assert yourself with the sole purpose of establishing some kind of order…a consensus on rules of procedure. If this does not appear possible, the next best thing is to wait for an opportunity. What I will advise you NOT to do is to try and outshout others to get your point in. If you are able to restore order that is generally viewed very positively. If none of this happens, wait for your turn at the end when you might/will be asked to summarise. Forget your performance once the GD is over…it is over and leave it behind. The impression will not be carried forward to your PI.   4.  Why FORE and not IMT- G or IMI? Prof. Neeraj Kumar: Shivam, it will not be fair for me to comment on this and neither would I be objective in my opinion  It is your call really, I advise you to do lot of research…take a decision…attend all the GDPIs and then take a call… 5. My general knowledge isn't strong enough. How must I go about it? I am an arts grad and hence my score though is very good according to my subject but not enough when compared to other students. Will there b a diversity factor for marking? I am doing masters in literature so will I have to face a disadvantage because of this? What type of questions must I prepare for IB interview? Will it be different from those asked during PGDM interview? Prof. Neeraj Kumar: There is still time. Read papers, watch news channels, brush up who's who (PMs, Presidents, VP, Speaker etc), look up some basic history/geog of India from class X NCERT texts. This may appear overwhelming but it is not. If this doesn't work… remember…general awareness is only a small part out of one of the many components of evaluation. You will compensate elsewhere. Your marks/percentage would count, whatever the stream. There is no extra weight for diversity in stream. But again, this won't make too much of a difference. Absolutely no disadvantage with your lit background. It might be an advantage actually, at least in the selection process. But be well prepared in your subject. No special preparation for IB. Its a common panel with common questions. 6.  Mainly on what topic GD and WAT will be done? And, is there any chance that WAT is to summarise GD only? Prof. Neeraj Kumar: It would be a topic of current interest..eg 'should India spend so much on space programmes when there are developmental issues at home'? WAT will take place first. The same topic is then taken up for GD. 7.   How many people will be there in any GD group? Are there any marks for handwriting in WAT? If yes then for a guy with really bad hand writing what will you suggest? In PI what Exactly does the panel look for in a candidate. Also can you please provide the various areas on which a candidate will be evaluated? Finally for a fresher with bad academic performance in graduation, what are the chances? And any special suggestion keeping the above mentioned condition in mind. Prof. Neeraj Kumar: There are 10-14 candidates in one GD.  No marks for handwriting though it may create a sub-conscious impression in the mind of evaluator. In GD the panel looks for – listening, asserting, orderliness, organisation of different thoughts, how much substance you bring to discussion. Bad academic performance will get balanced out by other components eg CAT percentile, years of exp, WAT/GD/PI performance. But of course it does put one to some disadvantage relatively speaking but I wouldn't worry much if I were you 🙂 8. By nature I am a soft spoken person , so it really gets difficult for me to put my points across when the GD turns really loud. Any suggestions how to overcome this problem Prof. Neeraj Kumar: First of all, please remember that GD is just one of the components of the total evaluation. There are other components too eg PI (where even though you are soft spoken it comes as an advantage) and WAT (which again has nothing to do with how assertive or soft you are). Then there are other factors that are also taken into account eg CAT score, academics, experience etc. Coming to GD, where you think your soft spoken(ness) might be a handicap….remember that making just one good point, with data or examples would weigh much more than trying to dominate. Moreover, even if you dont get a chance to speak at all….you will be asked to summarize in the end. 9. What qualities does the interviewer seek in a candidate? Prof. Neeraj Kumar: You should be alert, aware of events. But, generally, the panel would probe you on your depth of knowledge. The reason for this is that your future performance can be predicted, to a great degree, by your performances in the past. Do brush up what you have studied in Graduation. Also, brush up on your social sciences and general science upto 10th level…history of India…a bit of geography….basic eco related to current world. If you have work experience then do a thorough study of the business, the business environment of your company and industry, your role, challenges etc. 10. Is there any broad range of topics you could suggest which may come handy during the GD.  And what would be the approx marks which may be given to a person who starts the GD, or a person who projects points of others in new light, etc. Can a person make up for a poor GD in his interview? Prof. Neeraj Kumar: Let me answer the last question first. Normally, the performance in GD is not transferred by panellists in the PI. In fact if you have been unusually quiet then the Panellists will ask you the reasons for it in the PI and make you comfortable. And to answer your first question….topics would be current and debatable (contentious) that could be argued both ways. An example…India shouldn't spend so much on missile programmes when there are so many developmental issues. As far as order of speaking is concerned…it does not really matter if you interject or initiate meaningfully at any point of time….bringing substantive points with support of data or examples, bringing some kind of order to the discussion….combining different points of views…are a few things that are noticed and valued.
FORE School of Management Delhi
FORE a premiere B School of the country has been working with industry and academia for developing new domains of managerial thought and education and contributing to building leaders in today's global business environment. Located in the heart of South Delhi, FORE provides contextual learning and helps in the development of students as thinking professionals, who have the ability to meet the future challenges of tomorrow's corporate leaders. The programmes develop multiple skills including managerial decision-making, problem-solving, analytical reasoning, communications, creativity and innovation.