MBA after Work Experience in the Technology Sector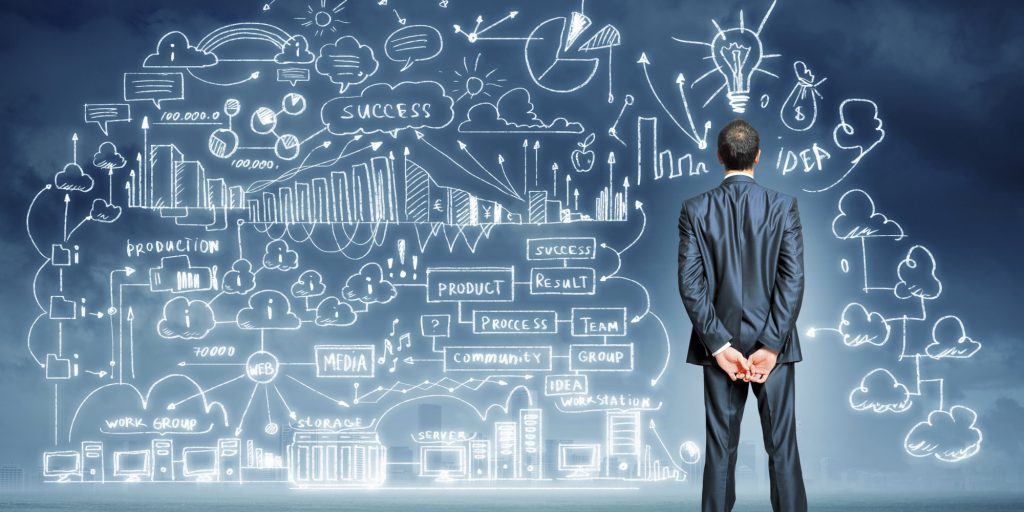 Whether or not to go for an MBA after several years of work experience is a question that irks many people. This phenomenon is very pertinent to people who've been working in the technology sector – they are unsure about leaving the technical side and embracing management. A major portion of their interviews also revolves around their work experience and why they would want to shift streams.
We had Kunal Prakash, an IIM Ahmedabad student, and Raunak Oberoi, an IIM Bangalore student, answer these and other questions on the same topic.
 (Image courtesy: huffingtonpost.co.uk)
I have 3+ years of work experience in the technical sector at different companies. I'm still considering whether doing an MBA right now would be a good option for me. What factors should I look at while taking this decision?
There are two things to keep in mind here:
– What do you want to achieve post MBA? If you want to get back to the technical side, MBA won't be the best option.
– What does an MBA offer? If you want to pick up people management skills, knowledge of marketing, finance, etc. MBA will help you develop those, and help you get a job in managerial positions.
How to tackle the question of "Why MBA" if you're in a data-heavy or analytics role?
No matter your current technical role, the actual implementation of data in the real world is where MBA comes in. It helps provide a comprehensive point of view in terms of application of data processing and interaction with clients. Major strategy level decision-making in companies is handled by MBAs.
What is the difference in the career trajectories of a 'Fresher + MBA' vs a person with 'Work Exp + MBA'?
For most practical purposes, a lot of companies treat people with less than 2 years of work experience as freshers. The difference, though not very stark, comes about in two areas:
– In the college: while understanding subjects that pertain to organizations and HR management, people who have worked might have a slight edge as they have observed the functioning of companies before.
– During placements: some companies in sectors like Operations and Business Development roles actively seek people with prior work experience, while Marketing companies prefer relatively lesser experienced people.
If you're looking to join the sector where you've worked before (relevant work experience), that is certainly to your advantage, and companies might be more willing to offer advanced positions.
How important is it for someone starting his own venture to do an MBA first?
To start your own company, you don't necessarily need an MBA. The only reasons you might want to consider doing an MBA first are:
– Most IIMs have incubators that support entrepreneurs in their ventures. In general, having an IIM degree will make it relatively easier for you to get funding.
– You're not familiar with particular areas of business like Finance or Marketing, which are not your domain knowledge but necessary to start your own company.
– You can create a good network of contacts which might help you going forward.
Do poor academic scores overshadow good work experience and GD PI performance?
Not necessarily. Good performance at the workplace or a great GD PI performance can certainly help compensate for poor acads.
With several years of IT related work experience, is it possible to shift to a different sector altogether, like Finance or Marketing?
Once inside an IIM, you will have plenty of opportunities to shift to a domain of your choice. You will have to work to move your profile into the sector you're interested in. For example, to develop a Finance profile, you can apply to Finance clubs in your college, participate and win Finance related competitions, take up certifications like CFA, which would showcase your interest in the sector.
With very specific work experience such as Production Support and Testing Environment, what kind of questions should you expect in personal interviews?
Typically, you won't be asked too much about the technicalities of your work. The focus would be on what you've learnt, how you helped your company, how you were an exceptional performer for your previous employers, and why you want to move into the management sector.
That being said, they might ask you about new trends in the tech world, so it's helpful to stay abreast with latest developments in your domain. Quora is a good source for such material because it helps you build an opinion, something interviewers value a lot.
What kinds of roles get offered to MBAs in the technology sector?
Considering firms like Microsoft, Google or Facebook, these firms recruit MBAs for the role of Program Manager. This is a very specific role in these companies. They look at the business side of a product: for example looking at increasing market penetration and usage of products and services, studying consumer behaviour, etc. It involves no coding at all.
Such a role is a great boost to your career not just because of the brand of the company, but also because of the title of Program Manager.