MBA Dream Shattered? – The Way Ahead – Part I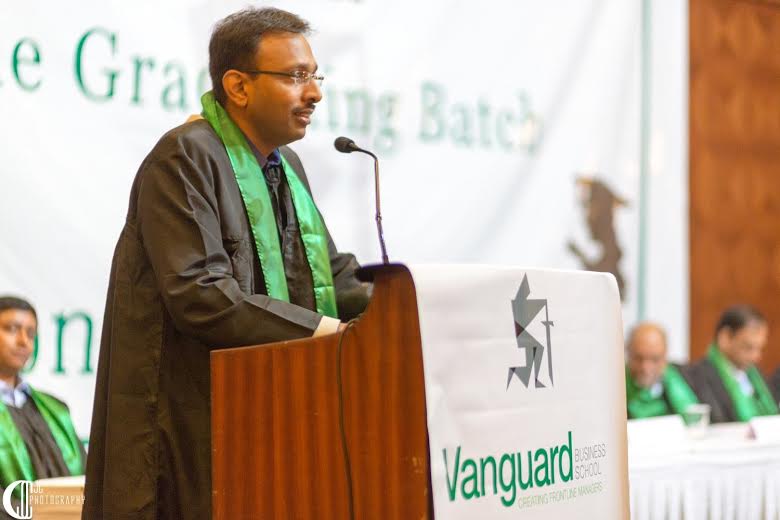 After a tumultuous six months, starting with the CAT in November, it is high time to take stock of where you stand, especially if you are staring at a year wasted and are gearing up for a decision to chuck the MBA dream!
Same time, last year, you would have embarked on a journey of getting into the coveted IIMs or such other top B Schools like XL, FMS, or even Tier2 Schools.
A six month long rigorous journey, starting around April last year, would have involved countless hours of study, Mocks, discussions, heartbreaks (with less marks in Mocks), Losing heart mid-way, getting back into track with renewed vigour for a final assault at the CAT, XAT, SNAP, NMAT and other exams!
Some of you would have got the Interview Call, prepared with gusto for the GD, WAT and the PI, read newspapers like never before, prepared the long forgotten subjects in Engineering (or Degree!), brushed up on the company and industry you are working for !
And yet, all these have come to naught!
You have nothing to show for your hard work, save a couple of Institutes which have been behind you to take admission in their colleges, Not the ones you would have dreamt of getting into, just exactly a year back!
Coping up with the above and getting out of the rut is inevitable. However, for the moment, it appears that the world has turned upside down and there are many accusatory glances from peers and friends, relatives and supposed well-wishers that you have NOT done enough!
The first thing to believe is that this is NOT the end of the world. If anything, such failures could be really useful in life to cope up with much more demanding situations.
There is nothing like, LAST TIME WRITING CAT! The goal is never CAT. The goal is and should always be an MBA/PGDM, which will make you into a managerial material and subsequently help you in your growth in the corporate ladder!
Here's an attempt to answer some of your questions that may arise through FAQs!
Q. Should I write CAT again? I have a bad percentile in CAT and XAT and the colleges I am getting aren't the ones I wished to join?
A. This is one question (rather two in one), I have answered over the last 15 years to give a direction to the confused student.
First time CAT takers and are less than 25 years of age: If you are a First time CAT taker and have not given enough effort for the CAT due to other engagements (college/office), then it makes definitely more sense to take up CAT again. Even if you have prepared well, there is every chance that the exam may have not gone as well as your Mocks were OR as you expected.
In the long Career one may have (spanning 35 to 40 years), it makes sense to take out one more year and prepare for CAT to get into the top Institutes. Also, you can add an Year of Work-ex to your CV which can help a bit more in your MBA itself (if not in the selection process)
Students with More than 2 years of Work-Ex:  If you have already written CAT twice and have more than 2 years of Work-Ex, then it is an important to ponder over some questions before taking a decision. Did you write CAT seriously after preparation? If yes, and despite such preparation twice in two years, you have got a bad percentile? If yes, then it makes sense to take up an MBA even if it is not in the Top 30 Colleges. You may have to choose carefully the Institute you may want to join. Don't go by what the crowd has done. Do the research on the Faculty, Student intake, real Placements, Profiles that the Institute could attract, Fees, etc., before you take this decision.
Students with more than 3 to 4 years of Experience: Here, instead of taking up an Institute which may not be in the top 30/40, it is better to write GMAT and start looking for a ONE Year Executive MBA Program. I would recommend that you write CAT too and look at some of the Executive Programs of IIM Indore SP Jains of the world which can be better off than taking up a Two-Year program from a lower ranked Institute.
Q. I am girl and I have a lot of pressure to take up an MBA this year itself. Should I settle for a less known, less ranked college?
A. Once again, it is unique to India that girls are pressurized into get married by 25 or 26 years of age. This makes it almost impossible for girls to plan their careers after working for couple of years. My Advice in this case would be actually to parents rather than the girl concerned. The answer above is equally valid for a girl too and hence the decision has to be only to do with the career rather than mix up career and marriage.
Q. Should I prepare for CAT again by going through coaching OR should I just take Mock CATs.
A. This is a very important question. Most students, wrongly, believe that having tons of material or doing loads of Mock Tests would get them through CAT. There is a huge fallacy in the above thinking. What matters in not the number of tests one writes OR the amount of material one has. Almost all test takers have the access to the same material/tests!
What then differentiates the Top Candidate to Thousands of others? It is the ability to understand your weaknesses and make course correction at the right time.
CAT is not just a Knowledge based exam or even Aptitude based exam. It is a lot to do with Mental skills and your ability to adapt to pressure. A good coaching institute, with the right mentors, can help you keep your calm under trying circumstances.
Disclaimer: The author runs VistaMind Education, a leading CAT training institute which trains students through live ONLINE classes as well as Classroom training in 11 cities including Chennai, Kolkata and Bangalore among others.
Hence, I definitely recommend that one takes up coaching from the right institute – whether ONLINE or OFFLINE – and make sure that you utilize the services of the trainers and mentors in that institute.
Coaching ensures two things a) Continuity in Preparation b) Direction and Mentorship.
There is a live chat on this topic with ARKS Srinivas on April 13th at 6.30 pm. Please join us for the chat here on Monday to ask more questions. You can also ask questions in the comments section below.