My MDI Dream – Noyal

10th of July, 2018, 10:17AM
I was at the Infosys office, Bengaluru, when I got a call from the MDI admissions office. 'Congratulations Noyal, you have been shortlisted for the HR programme', said the MDI admissions spokesperson. 'Ok. I will join', I simply replied. Not a word more. I was numb. Almost a month had a passed and I had lost all hopes of making it to the MDI. Each moment of the two years of hard work and prayers crossed my mind. I knew that very moment was my moment. The moment I had been waiting for almost a year now. I tried hard but couldn't hold my tears. Everyone in the office congratulated me. But amidst all these emotions, there was restlessness. I was curious to know what is happening in the MDI campus and what all the things I had missed. After all, It was almost a month since the session had started. I had just one acquaintance from my undergraduate college who had already joined the session in June. We hardly talked in college. So I messaged him on Facebook and asked for his number. I informed him about my conversion and talked to him for a few minutes. Thereafter, I immediately filed my resignation from the organisation and joined the institute a week later.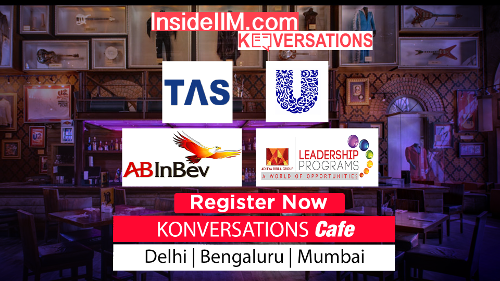 15th of July, 2018, 9:50 AM
The moment I had entered the campus, the ex-corporate employee in me died a sudden death and gave way for the reincarnated hosteller. I had already registered for my room in the college hostel over the phone. I walked up the stairs and found my room closed. I was clueless about what to do next since my roommate was not picking up my call. Then two guys from the opposite room came to my rescue and greeted me. They understood I had newly joined and tried to comfort me. This is something that I found very unique about the college. Students here are very amiable and helpful. Throughout the day I met several students from my batch and each one of them was giving some piece of information that was very useful. Within hours I got acquainted with the process. This helped me a lot as I had already got a rough idea about the process and the flow. During the evening, I met my mentor who was also very helpful and offered a campus tour. I found that really welcoming as I couldn't get time for touring the campus which is so famous for its greenery and well-maintained infrastructure. The campus of MDI is really beautiful one of its kind.
16th of July, 2018
The next morning I went to the post graduate programme office or famously known as 'GP office' for the registration. Post my registration, I was told to attend the next class which was of statistics. The moment I went inside the class and took my seat, the teacher came and announced, 'Roll numbers one to thirty stay in the class and the rest move to the next class. You have a surprise test now'. I was astounded obviously. The whole class started bustling for a minute. What a warm welcome in the class with an exam I knew I am going to score a zero if not something negative to say the least. In the fifteen minute exam, I was looking at the question paper like a child looks at a magician. Eyes and mouth wide open and hoping for a miracle to happen. The story doesn't end here. I had one more exam on the same day and that too of Management Accounting (aka ManAc). Everyone in the class was sympathetic towards me but there was a latent smile that everyone wore which they tried hard to hide. I don't blame them. The whole thing was kind of humorous to me too.
So this describes my overall (two days) experience at MDI till date in a nutshell. A glimpse of the days ahead in this campus which is beautiful in many ways.
Which ABG Company I would like to work for?
I would like to work for Aditya Birla Fashion and Retail Limited (ABFRL). ABFRL is No. 1 in fashion retail in India. So it already has an immense brand value. Also, it is trying to scale fashion brands already there in portfolios as well as add new brands to it. Apart from it, it is slowly venturing into other fashion categories like watches, inner wear, etc. Thus, I see great potential in the future to grow even more. This would allow me to get involved in the new and challenging projects that would be a great learning for me.