MDI – An Enthralling Drive So Far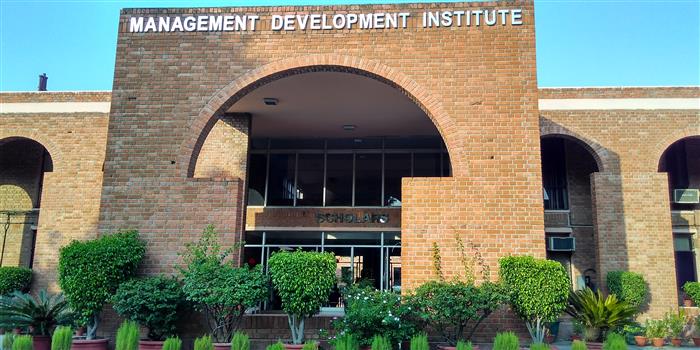 The journey at MDI has just started but it feels like I was a part of it since forever. It has taught me a lot of things already nonetheless many more stones will be turned soon. The day I had put my foot in this premium institute, it instilled a feeling of pride and excitement in me. That was the moment when I realised that pursuing MBA will be tough yet satisfying at the end of the day.
It all started with the Induction Programme which lasted for 10 days. I was exposed to various guest sessions wherein the speakers were from the top management of some of the reputed firms. A lot was learnt from the motivating and inspiring speakers. Many outbound sessions were conducted where we got to interact and bond with our peers. 10 days were tiring – be it yoga session at 6am or keynote address at 8pm, we did it all. I realised that there is a never-ending list of deadlines to be met, deliverables to be executed, relationships to be built, projects to be delivered, emails to be checked and dates to be managed.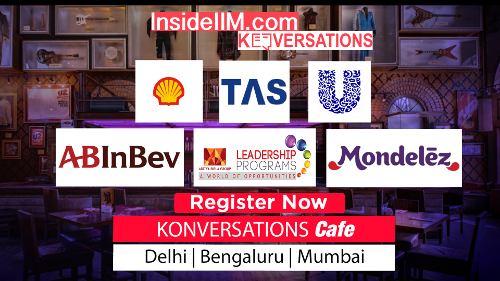 Since the classes have started, there hasn't been a single moment to breathe. Everything is just so fast-paced. In this, seniors are playing a vital role as they are ever ready to help – be it difficult subjects or tests. They act as seniors, mentors and friends at different points of time. The thing I am sure about is to build a very strong bond with people around.
Amidst the hectic class schedule, it was time for some fun. KOK – Kings of Kings which is an inter-section sports competition started with a bang. It all started with a 6km Marathon – Mandevian Miles. Yes, I completed my first ever marathon in 40 mins. The satisfaction after running for a cause is unmatched. Never would I have thought that I will play three games – Lawn Tennis, Pool and Table Tennis. It was the time when the sections bonded well. I made some really good friends during the play. We bonded over a win in the morning match by cheering and a defeat in the midnight match by encouraging them.
There is a long way to go but one take away from this first one is that I need to manage my time well and get my priorities straight. When these two aspects are taken care of, no one can come in my way to achieve the set goals.
Which ABG company would I work for and why?
I would love to work for Aditya Birla Fashion and Retail Limited which includes brands such as Pantaloons, Allen Solly, Peter England, Van Heusen, Forever 21 and many more. My interest aims towards the fashion side of ABG because I can relate to the brand in every way possible. When I see a Pantaloons or an Allen Solly advertisement, it weaves an emotional bond with me. I am a very social person and believe that it is very important to know about the latest trends. When my passion for fashion will be combined with my professional life, I will definitely be able to prove myself as an asset to the company. The job will be full of excitement and joy for me.