MDI Gurgaon – A Home Away From Home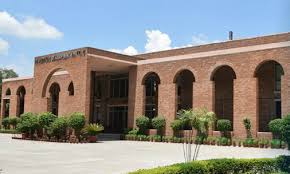 I am privileged and proud to be a student of MDI Gurgaon, a top B-School of the country located in the midst of Gurgaon city hassle with a beautiful lush green campus of 40 acres equipped with world class infrastructure. It has been a month since I joined the PGPM course and I am loving it here. Professors at MDI are the best in the country and the course pedagogy is designed as per Industry standards comprising. For me, MDI is not just a B-School but it will be my family for life.
We are experiencing umpteen number of activities in terms of classes, intra sports festival, club induction activities and guest lectures etc. within a month of joining. I got to interact with more industry professionals into my first two weeks at MDI than I did in full time 2 years of work experience at an automobile MNC. Every student here is treated as equal and we spend each and every minute very productively. I have learned time management without even being conscious about it in particular and it is already imbibed in me for life. One of the best guest lectures I attended at MDI was by Mr. Vikram Bector who is the Chief Human Resources Officer of Piramal Group. He was very elegant and simple, taught us about the importance of value creation at corporates and the importance of CSR. I am very excited and happy to be here at MDI and hope to make infinite memories and best experiences in these 2 years.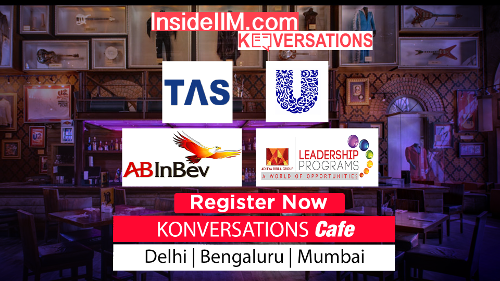 Which ABG company do I want to work for and why?
I wish to work for Aditya Birla Capital. I have worked in the supply chain department at an automobile MNC. But I have a keen interest towards Finance. I have done few electives in finance during my under graduation and my interest towards finance increased more as I explored more. Being in supply chain I used to take part in preparation of departmental budget at my workplace so that I can learn from finance division. I have decided to go for Finance majors in my PGPM at MDI and it would be a great start for my professional career if I can get a chance to work at ABG Capital which is one of the top Asset Management companies in India. I would love to join the equity arm or private equity arm of the firm. Working at such a reputed organization would give me immense learning. It would provide me with the platform to work with highly skilled professional across almost all divisions of finance. Daily challenges at such a firm would be unmatched. And this would help me to grow as a professional and person.