MDI Gurgaon – A Life Changing Experience

MDI EXPERIENCE:
I was a guy who slept at least 12 hours a day. I was a guy who dozed off at 11.30 in the night every single day. I believed in studying 2 days before the exam, and honestly speaking, engineering allows you to have a chilled-out life. Life took a U-turn when I arrived at the mecca of management studies- MDI Gurgaon. I arrived on 14th June and the registration was done by afternoon. I thought I have a day off to just loiter in the campus and continue my chilling out period. Alas, I was so wrong! A surprise quiz in the evening followed by the induction period from the following day. Induction was a roller coaster ride. Looking back, I feel induction week was a crash course that helped change me and adapt myself to the b-school rigor. I learnt to suit up in 2 minutes, shave at the speed of light, meet deadlines with utmost seriousness and sincerity and most importantly sleep at 4 in the morning and again get up at 8 am. MDI literally never sleeps. From having sandwich and tea at Sharma's at 3 in the morning to rushing to have lunch before the next class- life is always on fast forward mode here. The most memorable experience of MDI so far has to be the fresher's party. The drama built around it added to the fun element. I have never danced so freely in my entire life- that too for 4 hours straight without a break! By the end of the party, my legs were paining and I felt like I needed 24 hours of sleep to reenergize myself. But it was one of the most amazing experiences of my life. Life at MDI cannot be scripted in words; it is something that has to be experienced. Yes, its difficult early on- but you get used to it very quickly. It has been nothing short of thrilling in the initial few days and I hope I leave this campus with a truckload of such memorable moments.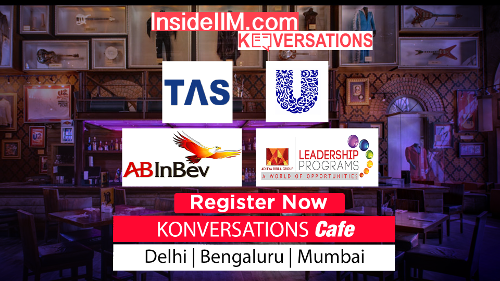 ABG BRAND I WOULD WORK FOR:
I would want to work for Aditya Birla Group Fashion and Retail Limited. I have always been fascinated by well-dressed individuals. Be it Tom Cruise or David Beckham or Shah Rukh Khan – I have always been awestruck at their fashion sense and the way they carry themselves. Aditya Birla Group Fashion and Retail Limited will be a dream opportunity for me as it will be the perfect dovetail of my passion for management and my admiration for people with a high fashion quotient. It will allow me to work closely with fashion enthusiasts and understand the nuances involved in delivering high quality fashion products. For me, nothing can be better than working and growing in an organisation whose core competency is delivering high quality fashion products. The vision of sustainability at ABFRL is also something that I can connect with. The Re-Earth initiative about giving back more than what we take from the ecosystem is the need of the hour. I also believe that it is high time we focus on sustainable growth and not be blinded by a profit motive. We need to make sure that we leave this planet in a better place for the next generation than what it is presently. Having these set of core beliefs, I would obviously want to work for an organization that thinks on similar lines and ABFRL is a leader in that regard.