My MDI Journey Till Now

"The roots of education are bitter but the fruit is sweet."
This quote by Aristotle rightly sums up my journey at MDI Gurgaon. Although it has just been a month since I entered MDI, I have already unlearned and learned so many things.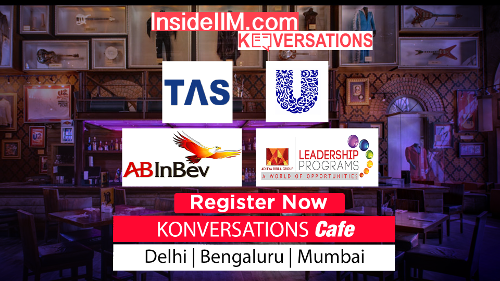 Let's start with your first day at the campus which was the registration day and I went to the hostel room after the whole process in the hope that the work for the day was over. But here comes the surprise quiz where I had to reach at sharp 7:00 pm in smart casuals. And let me tell you not a second late than 7, otherwise you will not be allowed. This was the first lesson which I learned at MDI.
Now coming to the rest of the 15 days of induction process. These were the days where I literally felt that the roots of the education are bitter and it's not going to be an easy journey here at MDI. I was always on my toes for the entire time – attending guest lectures, introductory classes, night sessions and then doing assignments. It was the first time that I got to know that waking up till 4:00 or 5:00 am is not a big thing for an MBA student.
But let me tell you it's not that you are always doing serious things. There is a fun element to this life also. And I enjoyed that part a lot be it clubs/committees introduction or the fun activities conducted by them. But the one which exceeded all of them was the surprise or the prank I must say conducted by our seniors on us. And you will have to be a part of MDI to know more about it.
Now coming over to the time when our induction ended and classes started. Here also we had a hectic schedule involving classes, surprise quizzes, pre-readings and group assignment. And our induction rightly prepared us for this schedule as already promised by our seniors. But then here comes KOK (a week long inter-section sports competition) to rescue us again from all serious stuff.
All in all, it has been a roller coaster ride for me here at MDI till now where I got to push my limits and I am hoping for the same in the future. Ultimately, I would like to conclude that it has been an amazing experience and I am proud of being a part of the MDI family.
Which ABG company?
I would like to join Aditya Birla Fashion and Retail Limited. A plethora of brands including top four fashion brands of India-Louis Philippe, Van Heusen, Allen Solly and Peter England are a part of this group and I would like to work in marketing and sales department for those brands.