Meet Santhosh, The Transporter Of IIM Kozhikode – The Real Life MBA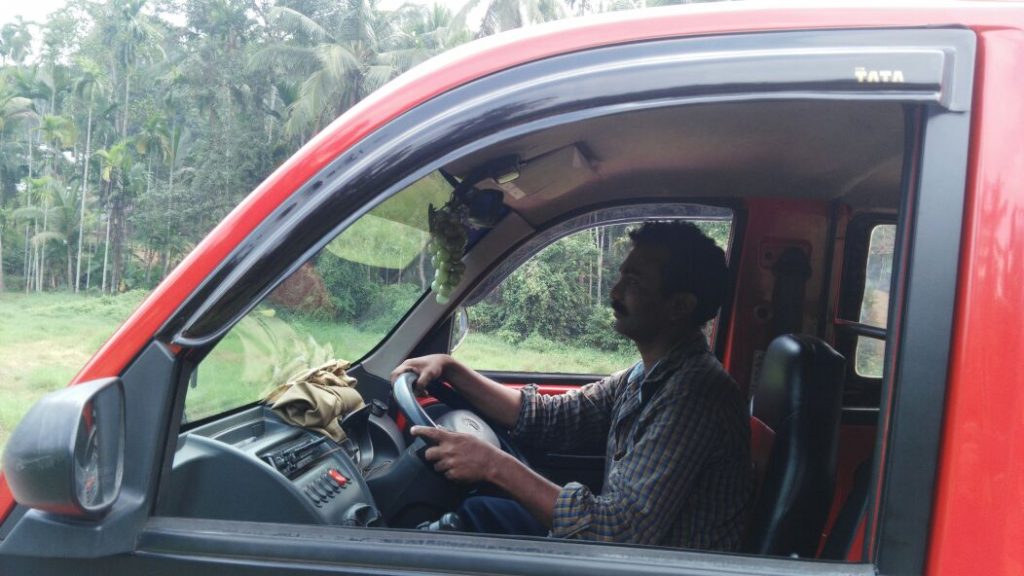 Prologue:
What does a couple at IIM Kozhikode going out on a first date, an IIM Kozhikode's internationally celebrated professor going out for his guest lectures and a student dashing to the Airport after summers are over have in common? Had you ever been to IIM Kozhikode you would have known, such is the trust that the institute's fraternity places in Santhosh Kumar, a self-owned Auto driver at Kozhikode, who knows more about the ins & outs of the campus than the campus residents itself.
The Beginnings:
Santhosh was born in a modest family and has three brothers & a sister. Failing to pass 10th standard, Santhosh became a bus conductor in a private bus plying locally in Kozhikode. For 18 long years, he continued as a conductor. Meanwhile, he got married and was later blessed with two daughters and a son. All along he nurtured a dream, a dream of owning his own business one day and becoming the master of his own destiny. Being a keen observer of his surroundings, he saw the institute grow and soon realised an unmet need for quality transport for the IIM K community.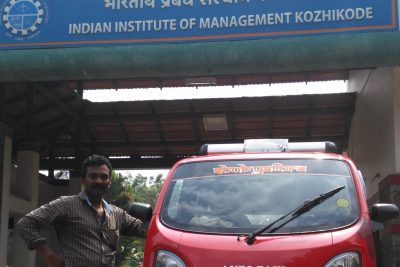 The Dream Crystallizes:
Santhosh purchased a Mahindra Alfa Auto in 2011. For the first year, he hired a driver for Rs 200 daily to run his auto while he continued his conductor's job. Sensing the growth in demand and need for customer focus, in 2012 he gave up his job and started driving his Auto himself. As the business grew, in 2014 he purchased a Tata Magic Auto with the help of L&T Finance.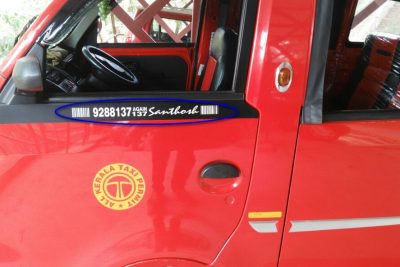 The Nurturing of the Dream:
Santhosh intuitively realised that top quality service & focus is the key to growing his business. What in marketing jargon is known as the niche market, he solely caters to the IIM K junta. He provides 24*7 service and is available under 5 minutes on a phone call or a message. Knowing neither English nor Hindi, he made a concerted attempt to learn English, and can now easily converse in it. His pricing strategy is simple as he charges the non-negotiable market rates. His phone number is painted on his Auto but that is now rarely needed, as strong word of mouth publicity has made him the transporter of choice. He maintains a dedicated accounts book, where he keeps a log of his trips. Further, he keeps a separate section for his frequent customers in his accounts book (a key account management principle). His average revenues for the day are about Rs 1500 out of which his net income is around Rs 900, after accounting for diesel & Auto's loan EMI.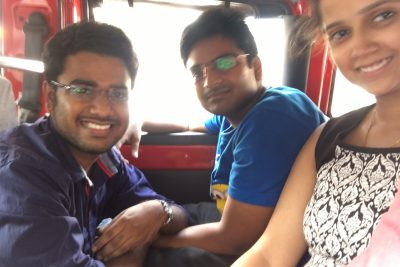 Epilogue:
Santhosh is doing well in life. He has built his own beautiful home close to the campus, which even professors & students have visited on festivals. His wife works in a cooperative bank, his eldest daughter is studying ophthalmology at Calicut Malabar Eye Hospital while his younger children are in Standard XII & VIII.
Key Learnings:
As Santhosh says "Love your work, whatever you do and everything else would follow by itself "
Have a transparent and fair pricing strategy.
Have a clear focus of your customer target segment.
Provide reliable & timely service without fail.
Build relationships by knowing your customers.
As told to Aman Jindal